For many animal lovers, finding a career that allows them to be around animals every day is the ultimate dream.
If you are one of them, you might want to consider working as a veterinary assistant.
At animal hospitals and veterinary clinics, veterinary assistants are a vital part of the team.
They take on many important duties, such as providing care to sick animals, assisting veterinarians, and doing various administrative tasks.
In Charleston, SC, veterinary assistants make around $25,000 to $38,000 annually.
That figure can go much higher with more skills, experience, and credentials.
Do you want to be a veterinary assistant?
You should enroll in a veterinary assistant program first to learn and go through training.
Take a look at the list of veterinary assistant schools in Charleston, SC that we have below.
Sponsored Listings
University of South Carolina Sumter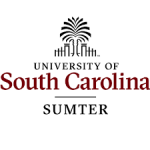 About the School
The University of Carolina Sumter is a public college in the University of South Carolina System and one of the four regional University of South Carolina campuses that make up Palmetto College.
Accredited by the Southern Association of Colleges and Schools Commission on Colleges, they offer associate, baccalaureate, master's, and doctoral degrees in a wide variety of programs.
From Business and Liberal Studies to Education and Nursing, they offer quality higher education and intellectual leadership to their community.
Their teaching faculty is dedicated to providing outstanding instruction, scholarship, public service, professional service, and creative endeavors for an enriching classroom experience for all students.
They are committed to helping students explore their options while studying and guiding them to reach their full potential and open up a world of possibilities.
Courses Offered
The Veterinary Assistant Program prepares students for the needs and demands of working in the veterinary healthcare field.
Its course objectives are:
Anatomy and physiology of the major organ systems
Handling medical records
Communicating with clients and coworkers
Restraining animals for procedures
Taking their vital signs
Feeding, bathing, and exercising them
Nutrition
Preparing prescriptions
Administering medication and vaccinations
Taking blood samples and radiographs
It is a 100% online course that requires 225 hours and costs $2,145.
Upon successful completion, students should be able to support veterinarians and veterinary technicians in their team.
They should be able to help before, during, and after treatments and other medical procedures as needed.
They are expected to handle clerical work, logistical and operating duties, and other administrative tasks too.
Visit School Website

Address: 200 Miller Road, Sumter, SC 29150
Technical College of the Lowcountry

About the School
The Technical College of the Lowcountry is a public community college that provides top-notch post-secondary education and workforce training.
Serving approximately 5,000 students each year, they have a wide range of academic programs, including Arts, Business Management, Computers and Electronics, Culinary Arts, Health Sciences, Law and Criminal Justice, and STEM.
Their vision is "to elevate each student and every community we serve through transformative technology and exceptional teaching."
With the help of their full-time and part-time faculty and staff, they are committed to delivering quality academic programs and student services.
Accredited by the Southern Association of Colleges and Schools Commission on Colleges, they have multiple campuses across lower South Carolina, specifically in the four-county service area that includes Jasper, Hampton, Colleton, and Beaufort.
Courses Offered
The Veterinary Assistant Program is designed to prepare students to work with animals in veterinary clinics, animal hospitals, animal shelters, or even zoos.
It is a 60-hour certification program that teaches the important knowledge and skills necessary to perform the day-to-day tasks required on the job.
It provides training in a variety of technical and clinical tasks in the veterinary field.
It also introduces them to new technologies in veterinary medicine to improve pet health care.
To apply, students have to have a High School Diploma or GED.
Tuition costs $850.
Visit School Website

Address: 921 Ribaut Rd, Beaufort, SC 29902, United States
---
Veterinary Assistant Schools by City in South Carolina
See all Schools in South Carolina >