A veterinary assistant plays a crucial role in the daily operations of a veterinary healthcare facility.
Their responsibilities include feeding, bathing, and exercising the animals, cleaning and sanitizing kennels, exam rooms, and equipment, and assisting veterinarians in procedures.
They also handle front office tasks, such as answering phones, appointment scheduling, fee collection, and client communication and education.
To be effective at their jobs, they must complete a veterinary assistant course or program that teaches the ropes of veterinary assisting.
If you are in Pittsburgh, PA, and are interested in veterinary assisting, you might want to consider the veterinary assistant schools in Pittsburgh, PA listed below.
Sponsored Listings
Community College of Allegheny County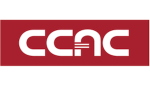 About the School
The Community College of Allegheny County is a public community college that serves the communities of Allegheny County and beyond.
Since 1966, they have been committed to providing quality, affordable, and accessible education that prepares for careers in the following areas of study:
Arts and Humanities
Business and Accounting
Computer Information Technology
Culinary Arts, Hospitality, and Tourism
Engineering, Electronics, and Design
General Studies and Liberal Arts
Manufacturing, Skilled Trades, and Transportation
Nursing and Allied Health
Science and Mathematics
Social Sciences and Education
Their nearly 150 programs of study use different modalities, such as face-to-face or in-person, online, remote via Zoom, and Hybrid.
They are accredited by the Middle States Commission on Higher Education.
Courses Offered
The Become a Veterinary Assistant Program is an online program offered through the online learning platform Ed2Go.
It aims to educate students about pet nutrition, parasite treatment and prevention, spaying and neutering, and other aspects of veterinary assisting.
Its syllabus consists of the following 12 lessons:
Lesson 1 – History of Veterinary Practice and Dog and Cat Reproduction
This discusses how ancient veterinary medicine evolved into what it is now.
Lesson 2 – Vaccinology for Dogs and Cats
This informs how vaccines work and why they sometimes fail.
Lesson 3 – Parasites Infesting Pets and People
This covers the parasites that can affect both pets and people.
Lesson 4 – How to Pick the Best Food for Your Pet; Prescription Diets
This teaches how to make the right decision on pet diets and how to pass this information to clients.
Lesson 5 – Euthanasia: The Procedure, How to Help Clients, and Assisting Children With Pet Loss
This is an emotional topic that sheds light on what hospital employees and clients go through after a loss.
Lesson 6 – Workplace Safety and Veterinary Hospital Economics
This addresses the potential dangers of X-rays, anesthetics, and certain drugs.
Lesson 7 – Pet First Aid and Cardiopulmonary Resuscitation
This is a short course designed like human first aid but for dogs and cats.
Lesson 8 – External Parasites of Pets, Including the Flea
This introduces the most important parasite that affects pets, the flea.
Lesson 9 – Confidentiality and Grievances, Client Communications, and Client Education
This provides information on how to handle client confidentiality, lawsuits, etc.
Lesson 10 – Medical Records and Prescriptions
This teaches how to prepare prescriptions correctly and keep accurate medical records.
Lesson 11 – Alternative Therapies in Veterinary Medicine
This introduces alternative therapies that some veterinarians use, such as acupuncture, herbs, chiropractic care, and homeopathy.
Lesson 12 – Behavior Counseling for Puppies and Kittens and Putting It All Together in A Health Plan
This focuses on animal behavior, delving into the best techniques to train puppies and kittens, as well as putting together a comprehensive health plan for them.
The entire program is Instructor-Led, taught by a registered veterinary technologist with more than 25 years of experience in small animal medicine.
It requires 24 course hours and costs $149.
Visit School Website

Address: 808 Ridge Ave, Pittsburgh, PA 15212, United States
---
Veterinary Assistant Schools by City in Pennsylvania
See all Schools in Pennsylvania >