Veterinary assistants in Nashville, TN make $37,323 on average.
They can earn less or more depending on certain factors, such as experience, education, skills, and certifications.
Those with less than a year of experience can take home around $35,000 per year while those who have been in the profession for 10+ years can get paid $43,000+ annually.
If these numbers are making you strongly consider working as a veterinary assistant, you should start looking at veterinary schools now.
You have to complete a veterinary assistant course so that you can gain the knowledge and skills needed to be a productive member of a veterinary team.
Take a look at the list of veterinary schools in Nashville, TN below to get started.
Sponsored Listings
Nashville State Community College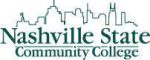 About the School
Nashville State Community College is a public higher education institution established in 1970 to serve the communities of Middle Tennessee.
They offer a wide variety of programs with challenging yet achievable curriculums to prepare students for entry-level jobs or transfer to a four-year university.
Whether in-classroom or online, their areas of study deliver quality instruction and informal and formal educational opportunities that help students grow and thrive in their chosen fields.
Their core values are Learning, Equity Driven, Accountability, Data-Informed, and Student-Centered and their vision is to lead the nation in achieving equitable outcomes for their diverse community of learners.
They have 7 campuses throughout Middle Tennessee: Clarksville, Dickson, East Davidson, Humphreys County, North Davidson, Southeast, and White Bridge.
Courses Offered
The Veterinary Assistant Program is a Workforce Development and Continuing Education (WDCE) offering that is available 100% online.
It covers all the aspects of veterinary assisting in veterinary hospitals, animal clinics, and other veterinary facilities.
From animal anatomy and physiology to surgeries, it aims to equip students with the proper knowledge and skills to effectively perform the duties of a veterinary assistant.
Its syllabus covers a wide range of topics, including:
Physiology and Anatomy
Canine Restraint
Nutrition and Prescription
Vaccinology
Blood Samples, Tests, Handling, and Interpretation
Radiographs
Parasites
Poisonings
Surgery
Front Office Duties
It is a self-paced course and offers open enrollment so applicants can start whenever and study at their pace within six months.
It requires 225 course hours and costs $2.145.
Visit School Website

Address: 120 White Bridge Rd, Nashville, TN 37209, United States
Volunteer State Community College
About the School
Volunteer State Community College is a public community college that offers quality, innovative educational programs, support, and services.
They are committed to promoting diversity and cultural awareness, fostering community engagement, building partnerships, and economic development to prepare their students for success in their personal, educational, and professional goals.
Through their 100+ areas of study in Business and Technology, Health Sciences, Humanities, Mathematics and Science, Nursing, Social Science, and Education, they open plenty of opportunities for growth and advancement.
They also offer online classes, continuing professional education, travel-study learning, and work-based learning to serve their communities better.
Accredited by the Southern Association of Colleges and Schools Commission on Colleges, they have campus locations in Cookeville, Gallatin, Livingston, and Springfield.
Courses Offered
The Veterinary Assistant Certificate Program encompasses both general education and animal care.
It is designed for students who want to pursue employment as non-licensed veterinary assistants in the following settings:
Veterinary private practices
Local Humane Society as animal control staff
Teaching hospitals as research assistants
Pet stores and groomers as animal care providers
Corporate farms for animal husbandry
It takes 2 semesters to complete.
First Semester (12 credits)
Introduction to Veterinary Anatomy
Clinical Procedures
Medical Terminology
Introduction to Business or Computer Applications
Second Semester (10 credits)
Veterinary Assistant Nursing
Veterinary Economics
Assistant Clinical Practicum
Veterinary Assistant Seminar
Upon successful completion, graduates may proceed to become Certified Assistant Laboratory Animal Technicians or Certified Veterinary Practice Managers.
Visit School Website

Address: 1480 Nashville Pike, Gallatin, TN 37066
---
Veterinary Assistant Schools by City in Tennessee
See all Schools in Tennessee >