People who want a job where they get to care for and treat sick and injured animals might want to look into becoming veterinary technicians or vet techs.
In the veterinary industry, vet techs are considered valuable members of veterinary healthcare teams because they have specialized knowledge and skills to help veterinarians save animal lives.
Every day, they are tasked to handle a wide variety of clinical and laboratory duties, from taking vital signs and administering medications to performing lab tests and assisting veterinarians during surgeries.
Also, because of how essential they are in the day-to-day operations of veterinary facilities, they get paid pretty well.
In Sacramento, CA, for instance, veterinary technicians have an average salary of $63,564.
Do you think this career path suits you?
Enroll in a vet tech course at any of the vet tech schools in Sacramento, CA listed below to get started.
Featured Online Programs
Sponsored
Carrington College

About the School
Carrington College provides quality college education in a variety of healthcare careers.
Through hands-on training, state-of-the-art technologies and processes, and expert instructors, they use a "learn by doing" approach to help their students grasp the lessons as quickly as possible and build their confidence.
They want their students to have a positive small college experience as they work toward their choice of certificate, associate degree, or bachelor's degree level education.
Their mission statement is "to provide career-focused baccalaureate degree, associate degree, and certificate programs in healthcare, trades, and industrial majors to a diverse population of students."
They are accredited by the Accrediting Commission for Community and Junior Colleges, Western Association of Schools and Colleges (ACCJC/WASC), and have multiple locations in the following states: Arizona, Idaho, New Mexico, Washington, California, Nevada, and Oregon.
Courses Offered
The Veterinary Technology Program prepares students to work in various veterinary settings performing care, clinical, and laboratory work.
It teaches real-world skills needed to effectively treat medical conditions and diseases in animals and do other tasks under the supervision of a licensed veterinarian.
The curriculum consists of Technical and General Education Courses, such as:
Technical Courses
Introduction to the Veterinary Hospital
Basic Anatomy and Physiology
Clinical Procedures
Veterinary Applied Sciences
Companion Animal Diseases
Surgical Assisting
Anesthesia for Veterinary Technicians
Advanced Clinical Procedures and Surgery
Large Animal Medicine
Veterinary Technology Specialties
General Education Courses
English Writing and Composition
Principles of Mathematics
Interpersonal Communications
College Algebra
It also includes a VT Externship that requires 200 clinical hours.
Upon successful completion, graduates will be able to do the following:
Outline the essential skills defined by the American Veterinary Medical Association (AVMA) required for the practice of veterinary technology in a variety of practice settings
Understand procedures to engage in a safe work environment for clients, animals, and staff
Effectively communicate with the veterinary healthcare team and clients
Demonstrate ethical behavior consistent with state laws and regulations
Illustrate preparedness for taking the Veterinary Technology National Licensing Exam (VTNE)
Career opportunities include animal hospitals, private clinics, laboratories, colleges and universities, wildlife facilities, animal shelters, and zoos.
Visit School Website

Address: 8909 Folsom Blvd, Sacramento, CA 95826, United States
Cosumnes River College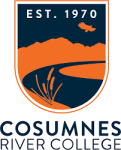 About the School
Cosumnes River College is a public community college founded in 1970 in Sacramento, CA.
Their name comes from the 52.5-mile-long Cosumnes River that flows nearby to the south.
As part of the Los Rios Community College District, they serve a diverse student body and provide a student-centered, open-access learning environment.
They offer a broad range of programs and majors in the following areas of study:
Agriculture, Food, and Natural Resources
Arts, Media, and Entertainment
Automotive, Construction, and Design Technology
Business and Computer Science
English and Language Studies
Health and Human Services
Science, Math, and Engineering
Social and Behavioral Sciences
They also have Career Education, Online Education, Internships, and Career Services.
Through an inclusive and equitable learning environment, they strive to educate and empower all students and employees from all backgrounds to achieve their goals and improve the well-being of their communities.
They hold accreditation by the Accrediting Commission for Community and Junior Colleges (ACCJC) of the Western Association of Schools and Colleges.
Courses Offered
The Veterinary Technology Program is an Associate of Science Degree Program that equips students with the essential knowledge and skills to pursue a career as a Registered Veterinary Technician.
It has a rigorous and rewarding curriculum that consists of lectures and hands-on opportunities.
The Degree Map is made up of eight semesters and features the following courses:
Semester 1
Intro to Chemistry or General Chemistry I
Math Competency
Humanities
Semester 2
Principles of Biology
General Microbiology
Written Communication
Semester 3
Physical Edu Activity
American Institution
Social and Behavioral Sciences
Ethnic/Multicultural Studies
Semester 4
Introduction to Veterinary Technology
Anatomy-Physiology of Animals
Semester 5
Veterinary Office Practice
Clinical Laboratory Techniques for Veterinary Technicians
Introduction to Laboratory Animals and Caged Birds
Semester 6
Work Experience in Veterinary Technology
Semester 7
Pharmacology and Anesthesiology for the Veterinary Technician
Animal Disease: Pathology
Dentistry for the Veterinary Technician
Work Experience in Veterinary Technology
Semester 8
Large Animal Disease: Pathology
Advanced Veterinary Technology
Introduction to Diagnostic Imaging
Large Animal Nursing
The full program requires 72-76 total units.
Upon successful completion, graduates become eligible to test for the Veterinary Technician National Exam (VTNE).
They may work in private practices, diagnostic laboratory support, animal control and humane society animal care, teaching, biomedical research, food safety inspection, zoo and animal wildlife care, military service, veterinary supply sales, and more.
Visit School Website

Address: 8401 Center Pkwy, Sacramento, CA 95823, United States
---
Veterinary Technician Schools by City in California
See all Schools in California >