In animal hospitals, private veterinary practices, and other veterinary facilities, veterinary technicians are key members of veterinary healthcare teams.
Every day, they care for dogs, cats, and other pets, feeding them, monitoring their vitals, and providing emergency first aid.
Before, during, and after surgeries, they assist veterinarians by researching, preparing animals and equipment, collecting specimens, and recording medical histories.
They also help in diagnosing and administering medications and treatment under the supervision of a veterinarian.
Because of how important their role is in various veterinary settings, they are paid well and enjoy many other benefits.
In Colorado Springs, CO, for instance, vet techs get an average salary of $38,809.
Those who are more skilled and experienced are paid $40,000 or higher.
If this is a career pathway that you want to pursue, you should take a vet tech course at any of the vet tech schools in Colorado Springs, CO listed below.
Featured Online Programs
Sponsored
Colorado Academy of Veterinary Technology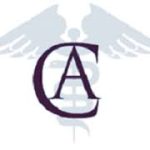 About the School
The Colorado Academy of Veterinary Technology is Southern Colorado's premier vet tech school.
Founded in 2007, they have become the oldest and most prestigious veterinary technician school in the region and have earned a reputation for excellence.
Over the years, they have supported countless students on their journey to becoming skilled veterinary technicians.
They offer small class sizes that are taught by a dedicated faculty of experienced veterinary professionals so that students can get personalized attention, extensive hands-on education, and real clinical experience.
They are accredited by the Commission of the Council on Occupational Education and the American Veterinary Medical Association.
They are also approved and regulated by the Colorado Department of Higher Education, Division of Private Occupational Schools.
Courses Offered
The Veterinary Technician Program provides comprehensive training to prepare students for the responsibilities of a veterinary technician in various settings.
It is a fully accredited vet tech program by the American Veterinary Medical Association (AVMA) and the Council on Occupational Education (COE) that leads to an Associate in Applied Science Degree.
It has a science-based curriculum that covers a broad range of topics, including:
Animal Anatomy and Physiology
Veterinary Medical Procedures
Pharmacology
Animal Diseases and Pathology
Radiology and Imaging
Veterinary Practice Management
Consisting of 8 quarters, the courses featured are as follows:
Quarter 1:
Algebra and Pre-Medical Mathematics
Biology and Chemistry
Career Development and Technology
English Composition and Communication
Introduction to Veterinary Technology and Animal Behavior
Quarter 2:
Anatomy and Physiology I
Medical Mathematics
Medical Terminology I
Quarter 3:
Anatomy and Physiology II
Basic Nursing
Medical Terminology II
Quarter 4:
Intermediate Nursing
Nutrition
Parasitology
Pharmacology
Quarter 5:
Anesthesia
Clinical Chemistry and Laboratory
Exotics and Laboratory Animal Medicine
Survey of Companion Animal Diseases
Quarter 6:
Advanced Nursing
Dentistry
Diagnostic Imaging
Quarter 7:
Pharmacology/Anesthesia/VTNE Review
Directed Clinical Practice
Large Animal Nursing
Practice and Self Management
VTNE Preparation
Quarter 8:
The program also requires students to earn at least 320 hours at an approved, accredited educational facility before taking the Veterinary Technician National Exam (VTNE).
Visit School Website

Address: 2766 Janitell Rd, Colorado Springs, CO 80906, United States
Apex College of Veterinary Technology
About the School
Apex College of Veterinary Technology is a school that offers programs and education options that meet the needs of its students.
They specialize in the veterinary field, providing education that prepares them for success in various veterinary professions.
Through their small class sizes, which are maintained at a maximum of 12 students for each instructor, they guarantee customized learning experiences with plenty of practical and interaction time.
Their faculty members have over 90 years of experience as veterinary technicians, specialists, and doctors and hold the appropriate credentials, ensuring high-quality instruction and training.
Recognized as the local leader in Continuing Education Options for all levels of veterinary professionals, they give back to their community by donating to the Humane Society of the Pikes Peak Region, the Cheyenne Mountain Zoo, the Humane Society of Fremont County, Ellicott Wildlife Rehabilitation Center, the Denver Zoo, the Colorado Springs Homeless Shelter, and other non-profits.
Courses Offered
The Veterinary Technology Program is a 2-year comprehensive program that teaches the knowledge and skills needed to perform technical work as a veterinary technician.
Its curriculum is divided into eight full-time quarters in standard progression and covers the following courses:
Quarter 1 – 15.25 Quarter Credits
Biology
Interpersonal Communication and Organization
English Composition
Algebra
Quarter 2 – 16 Quarter Credits
Anatomy and Physiology I and Medical Terminology I
Clinical Calculations
Behavior and Learning
Colorado History
Quarter 3 – 14.75 Quarter Credits
Anatomy and Physiology II and Medical Terminology II
Patient Management and Nursing
Pharmacology I
Large Animal Nursing
Quarter 4 – 17 Quarter Credits
Clinical Parasitology and Microbiology
Medical and Surgical Nursing
Nutrition
Pharmacology
Exotic and Laboratory Animal Nursing
Quarter 5 – 14.5 Quarter Credits
Anesthesia and Analgesia
Clinical Chemistry and Interpretative Cytology
Competence Capstone I
Quarter 6 – 14.25 Quarter Credits
Critical Care and Nursing
Dentistry
Survey of Companion Animal Diseases
Quarter 7 – 12.0 Quarter Credits
Clinical Rotation
Competence Capstone II
Diagnostic Imaging
Quarter 8 – 12 Quarter Credits
Tuition costs $210 per credit.
Visit School Website

Address: 330 S El Paso St, Colorado Springs, CO 80903, United States
Pima Medical Institute – Colorado Springs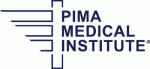 About the School
Pima Medical Institute is a private college that provides medical career education.
Founded in 1972, they aim to prepare students for careers in the healthcare industry.
From certificate and associate degree programs to bachelor's and master's degree programs in the medical, dental, and veterinary fields, their curriculum is designed to make students career-ready.
They take pride in their 150,000+ graduates who went on to become nurses, medical assistants, dental hygienists, physical therapist assistants, and more.
Because student success is their priority, they are committed to delivering high-quality, hands-on education.
They have multiple locations throughout the country — in Arizona, California, Colorado, Montana, Nevada, New Mexico, Texas, and Washington.
Courses Offered
The Veterinary Technician Associate Degree Program teaches the knowledge and skills to be a capable entry-level veterinary technician.
It features courses that address the clinical and administrative aspects of the profession.
The Program Outline is made up of the following sequences and courses:
Professional Sequence I
Communications
Math Application
Foundations in Biology and Chemistry
Introduction to Veterinary Technology
Professional Sequence II
Food and Fiber Animal
Diagnostic Imaging for Veterinary Technicians
Small Animal Nursing for Veterinary Technicians
Professional Sequence III
Laboratory Animal Science
Laboratory Procedures for Veterinary Technicians
Anatomy and Physiology for Veterinary Technicians
Professional Sequence IV
Dentistry Techniques
Pharmacology for Veterinary Technicians
Surgical Nursing for Veterinary Technicians
Clinical Surgery and Lab
Professional Sequence V
Exotic Animal Medicine and Nursing
Equine Medicine and Nursing
Emergency Procedures
Clinic Surgery and Lab
Externship
Veterinary Technician Seminar
Externship
The program takes approximately 18 months to complete.
Upon successful completion, graduates may sit for the Veterinary Technician National Examination (VTNE).
Career Opportunities include vet hospitals, clinics, laboratories, zoos, ranches, animal control facilities, humane societies, and biomedical facilities.
Visit School Website

Address: 5725 Mark Dabling Blvd, Colorado Springs, CO 80919, United States
---
Veterinary Technician Schools by City in Colorado
See all Schools in Colorado >