Featured Online Programs
Sponsored
If you're dreaming of becoming a vet technician, you should gather information to see if this is the career for you.
That's because this profession is quite challenging, testing your patience and capabilities.
Of course, your education will prepare you for all kinds of situations.
But you should still make preparations mentally, physically, and emotionally.
So, let's see all the steps you'll need to take to become a vet technician in Colorado.
Job Description and Duties of a Vet Technician in Colorado
The job of a vet technician is akin to that of a nurse in a human hospital.
Like the nurse, your primary responsibility is to assist the vet and help them with everything they need.
In most cases, you won't need the vet's supervision to complete the tasks entrusted to you.
You can do the following tasks independently:
Apply anesthesia
Keep and update patient records
Conduct lab work and diagnostic tests
Restrain and manage animals
These are only some of the tasks you will do at the vet facility, usually if you work in private practice.
If private practice isn't your cup of tea, then you can find employment in other vet areas.
Here are some of them:
Humanitarian organizations
Military services
Government
Research
Zoo facilities
On another note, you can also have an area of specialization, which requires further studies on your part.
You may become a specialist in any of the following:
Nutrition
Anesthesiology
Internal Medicine
Emergency and Critical Care
Zoological Medicine
Surgery
Clinical Practice
Clinical Pathology
How to Become One
To become a vet technician, you need an associate's degree in vet technology.
We recommend that you enroll in an accredited program due to the comprehensive curriculum and extensive training.
Here's a list of vet colleges in Colorado accredited by the American Veterinary Medical Association:
Apex College of Veterinary Technology
Bel-Rea Institute of Animal Technology
Colorado Academy of Veterinary Technology
Colorado Mountain College
Community College of Denver
Front Range Community College
Pima Medical Institute-Colorado Springs
Pima Medical Institute-Aurora
Western Colorado Community College
After graduating, you'll take the Veterinary Technician National Examination (VTNE) to obtain your license.
Only if you pass the test can you work as a registered vet technician in Colorado.
Education Required for a Vet Technician in Colorado
Admission requirements and prerequisites vary between schools.
But the common requirements they require are as follows:
High school diploma or GED equivalent
Passing score in the entrance exam
You might have to inquire with the school about the specific requirements.
Once you're admitted to the program, you will learn vet-centered courses, including:
Parasitology
Anatomy and physiology
Anesthesiology
Nursing
Veterinary math
Microbiology
Veterinary math
Hematology
Terminology
Radiology
Dentistry
Some courses require a more comprehensive approach with additional lessons in human relations, such as:
Psychology
Public speaking
Technical writing
During your lessons, you will be exposed to different groups of animals to gain live training and practice.
Zoo animals (various types of animals fall into this group)
Farm animals (cattle, horses, sheep, pigs)
Exotic animals (snakes, lizards, turtles, terrapins, owls, eagles)
Lab animals (rodents, rats, mice)
Pets (cats and dogs, ferrets, hamsters, birds)
Then, in the last two weeks of the program, you'll be required to take an internship.
Here, you'll be working at a local vet facility, interacting with animal patients and pet owners.
The goal is to let you experience first-hand what it's like to work as a professional vet technician.
You can apply for internships at the following establishments:
Animal hospitals
Animal laboratories and research facilities
Zoos
Academic institutions
Rescue facilities
Emergency clinics
Tuition and Financial Aid
For a two-year vet technology program, you may have to cash out around $6,000 to $30,000 for tuition fees.
Add to that about $2,000 to $3,000 for books and lab supplies, and other general student fees.
This estimate doesn't include living and transportation expenses.
If you can't afford this, don't worry.
There are financial aid programs available that you can apply to if you're eligible.
Most programs will consider you when you apply through the Free Application to Federal Student Aid.
Some philanthropic organizations and private foundations provide scholarships, especially for vet technicians.
Namely, the American Kennel Club and the Hartz Mountain Corporation.
Popular Programs
Licensing and Certification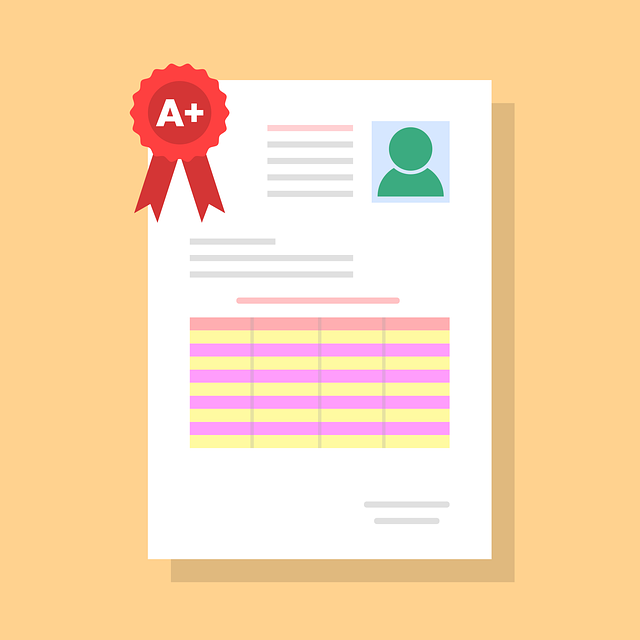 To be a Certified Vet Technician, you will have to take and pass the VTNE.
It's a $300-exam regulated by the American Association of Veterinary State Boards.
On the day of the exam, you have three hours to finish 150 questions.
Do note that only graduates of accredited programs can take this test.
If you pass, the results will be forwarded to the Colorado Association of Certified Veterinary Technicians.
Once received, they will issue your license.
Getting a Job in Colorado
With the education and training complete, you're now eager to start working.
Fortunately for you, Colorado has experienced an increase in vet facilities that are looking forward to new hires.
Here are the known ones:
Veterinary Centers of America – Colorado Branches

Douglas County Animal Hospital
Aspenwood Animal Hospital
Mountainview Animal Hospital

Vetco Wellness Centers and Vaccination Clinics located in:

Denver Petco
Lakewood Petco
Colorado Springs Petco
Boulder Petco

Banfield Pet Hospitals located in:

Arvada
Superior
Westminster
Salaries for Vet Technicians in Colorado
With more and more pet owners every year, vet technicians will have good prospects.
Attached to this is a competitive salary that you will love.
Here are the average annual salaries in Colorado.
| Location | Avg. Annual Salary |
| --- | --- |
| Arvada,CO | $36,805 |
| Aurora,CO | $36,781 |
| Boulder,CO | $37,340 |
| Broomfield,CO | $36,963 |
| Castle Rock,CO | $36,266 |
| Colorado Springs,CO | $36,321 |
| Denver,CO | $36,805 |
| Fort Collins,CO | $35,296 |
| Grand Junction,CO | $35,486 |
| Greeley,CO | $35,490 |
| Jefferson,CO | $36,709 |
| Loveland,CO | $35,247 |
| Pueblo,CO | $33,736 |
| Westminster,CO | $36,805 |
Regional Salary in Colorado
| Region | Employed | Avg. Annual Salary | Avg. Hourly Pay | Top 10% Annual Salary | Bottom 10% Annual Salary |
| --- | --- | --- | --- | --- | --- |
| Boulder, CO | 350 | $43,470 | $20.9 | $54,390 | $35,970 |
| Colorado Springs, CO | 530 | $41,810 | $20.1 | $48,040 | $31,500 |
| Denver-Aurora-Lakewood, CO | 1,940 | $43,490 | $20.91 | $50,010 | $36,020 |
| Fort Collins, CO | 430 | $42,740 | $20.55 | $50,970 | $31,980 |
| Grand Junction, CO | 110 | $37,130 | $17.85 | $47,530 | $30,100 |
| Greeley, CO | 180 | $40,410 | $19.43 | $48,140 | $31,480 |
| Pueblo, CO | 50 | $37,610 | $18.08 | $45,280 | $30,110 |
* Salary information based on the May 2022 Occupational Employment Statistics (OES) Survey for Veterinary Technologists and Technicians, OCC Code 29-2056, BLS.
* Employment conditions in your area may vary.
Final Words
Loving and caring for animals are important qualities.
However, these aren't enough to make you a good and qualified vet technician.
You need certain physical abilities to be able to stay on your feet for a large portion of the day.
Also, you must be able to connect emotionally with people, especially pet owners, to facilitate communication.
After all, it's you who offers hope, solace, and a helping hand to pet owners while their pets are being treated.
We believe that helping animals in need is your life's calling.
So do it with joy and attentiveness to take care of the patients you're treating.
Veterinary Technician Schools by City
How to Become a Vet Tech by State