Featured Online Programs
Sponsored
In the vet field, it's important for vet staff to have love and care for animals.
Because when you feel these, then you have a genuine interest in treating them right and seeing them healthy.
Understand that pursuing a career as a vet technician means you're committed to this mission.
If you want to learn more, then read on to learn how you can become in Virginia.
Job Description and Duties of a Vet Technician in Virginia
Many future vet technicians wonder what duties exactly fall under their jurisdiction.
Note that a vet technician is a paraprofessional in a vet practice.
Unlike vet assistants, you're allowed to medically treat animals under the supervision of a vet.
You're like a nurse to a doctor.
You assist the vet in clinical examinations and procedures, helping tend to ailing animals.
Here are some of your responsibilities:
Doing analyses of the animal's bodily fluids and discharge
Physical examinations that lead to further diagnostics of the disease or illness
Inducing and maintaining anesthesia
Applying medications, fluids, and blood products per the vet's instructions
Taking body temperature
Monitoring pulse and respiration
Addressing injuries and applying first aid
Disinfecting cages and cleaning after animals
Performing euthanasia
During surgery, you'll hand over equipment and tools the vet might need.
In this way, the operation can transition smoothly in every step of the procedure.
How to Become One
To be a vet technician, you must first earn an associate's degree from an accredited vet technology program.
This accreditation must come from the American Veterinary Medical Association.
In Virginia, the only accredited school as of January 2022 is Virginia Tech.
If you can't go to school, you can also enroll in accredited online vet tech programs.
After graduation, you'll have to take the Veterinary Technician National Examination (VTNE).
Once you've passed the VTNE, apply for licensure to the Virginia Board of Veterinary Medicine.
Only when your application is approved that you can legally practice as a licensed vet technician.
Education Required for a Vet Technician in Virginia
Courses in the vet technology program are heavily science-based.
So, if your secondary education wasn't focused on the sciences, you'll be required to take the prerequisite courses before admission.
Regarding enrollment, schools commonly require at a minimum a high school diploma or GED equivalent.
In the program, the courses you'll take include the following:
Anatomy
Physiology
Terminology
Nursing skills
Small and large animal diseases
Radiology
Anesthesiology
Parasitology
Hematology
Clinical skills
Vet schools in Virginia also have modern and contemporary labs and facilities where you can gain practical skills.
There, you're able to work with small and large animals like dogs, goats, horses, etc.
Exotic animals, like snakes, eagles, and owls, are also within the scope of the practicum.
Aside from this, you'll also do an internship at a local vet clinic.
Doing this gives you an insight into the day-to-day work of a vet technician.
Tuition and Financial Aid
How much does it all cost?
Keep in mind that schools have different tuition fees.
In Virginia, the average cost of the program starts from $20,000 to $30,000.
It's best to visit the school's website or call them to inquire for more detailed information.
Fortunately, you can avail of financial aid, provided you meet the criteria.
Here are some of the programs you can look into:
Popular Programs
Licensing and Certification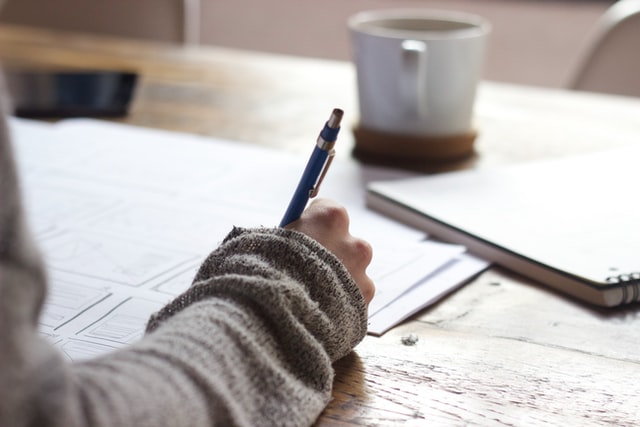 After you graduate, you must take the VTNE to be a licensed vet professional.
Note that you can only take this exam if you graduated from an accredited program.
The VTNE exam isn't easy though.
It contains 150 questions and lasts for three hours.
To take it, you must pay the exam fee of $300.
In Virginia, you don't have to take a jurisprudence test.
However, you do need to sign a statement that you're aware of the state's laws and how they relate to the practice and duties of the vet technician.
Further, you must renew your license annually to continue practicing as a vet tech in the state.
For the renewal, you must pay the fees and submit proof of completion of at least six hours of continuing education.
Getting a Job in Virginia
There's an increasing number of vet facilities that will likely offer you a job in Virginia.
Here are the known ones:
Virginia Veterinary Medical Association
Veterinary Centers of America – Virginia Branches

Alexandria Animal Hospital
Chancellor Animal Hospital
Pets First Animal Hospital
Valley Animal Hospital

Vetco Wellness Centers and Vaccination Clinics located in:

Hampton Petco
Norfolk Petco
Virginia Beach Petco
Chester Petco
Salaries for Vet Technicians in Virginia
A vet technician's salary is modest.
But this will gradually increase as the employment level rises each year.
Meaning, you'll get sufficiently paid equal to the work you've done, excluding the benefits and compensations.
And here's how we know that.
The Bureau of Labor Statistics reported that the employment level will grow by 15% by 2030.
So the more jobs being opened, the more competitive the salary is going to be.
Here are the average annual salaries for vet technicians across Virginia:
| Location | Avg. Annual Salary |
| --- | --- |
| Alexandria,VA | $32,978 |
| Annandale,VA | $32,978 |
| Arlington,VA | $32,978 |
| Centreville,VA | $32,859 |
| Chesapeake,VA | $27,881 |
| Hampton,VA | $27,774 |
| Lynchburg,VA | $27,186 |
| Newport News,VA | $27,774 |
| Norfolk,VA | $27,917 |
| Petersburg,VA | $29,470 |
| Portsmouth,VA | $27,917 |
| Reston,VA | $32,918 |
| Richmond,VA | $29,723 |
| Roanoke,VA | $27,364 |
| Suffolk,VA | $27,796 |
| Virginia Beach,VA | $28,358 |
Regional Salary in Virginia
| Region | Employed | Avg. Annual Salary | Avg. Hourly Pay | Top 10% Annual Salary | Bottom 10% Annual Salary |
| --- | --- | --- | --- | --- | --- |
| Blacksburg-Christiansburg-Radford, VA | 110 | $45,610 | $21.93 | $60,020 | $30,210 |
| Charlottesville, VA | 110 | $43,330 | $20.83 | $51,050 | $31,310 |
| Harrisonburg, VA | 40 | $43,040 | $20.69 | $49,960 | $31,100 |
| Richmond, VA | 400 | $42,780 | $20.57 | $49,740 | $30,490 |
| Roanoke, VA | 110 | $39,510 | $18.99 | $46,850 | $29,220 |
| Staunton-Waynesboro, VA | 70 | $39,740 | $19.11 | $47,630 | $29,610 |
| Virginia Beach-Norfolk-Newport News, VA-NC | 550 | $41,190 | $19.8 | $47,890 | $29,730 |
| Winchester, VA-WV | 30 | $36,590 | $17.59 | $47,970 | $25,350 |
* Salary information based on the May 2022 Occupational Employment Statistics (OES) Survey for Veterinary Technologists and Technicians, OCC Code 29-2056, BLS.
* Employment conditions in your area may vary.
Final Words
If you think this would be the career for you, then get ready to join this noble profession.
You'll become a member of an excellent team that advocates for the health and wellness of animals.
The challenges you face in your journey are nothing compared to the happy faces of your patients.
So study hard and work harder to give the best vet care services to animals.
Veterinary Technician Schools by City
How to Become a Vet Tech by State