Featured Online Programs
Sponsored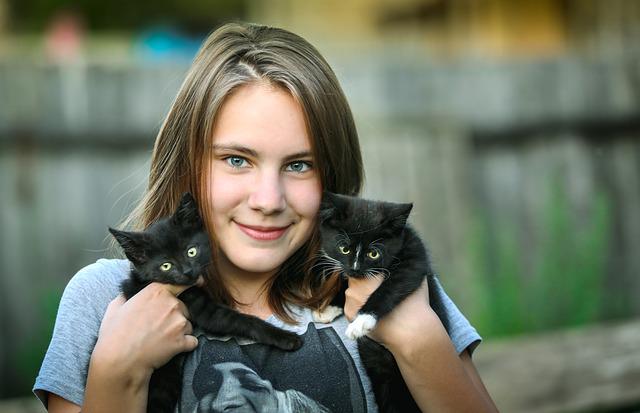 Over the years, the way we treat animals is constantly changing.
We now consider them part of the family.
As such, we take their health seriously.
Because of this, the vet field has developed rapidly to cater to the demands of pet owners.
Vet technicians are now in-demand by vet facilities, making it a popular career choice for young adults.
If you're interested in this career, then here's what it entails to be one in Wisconsin entails.
Job Description and Duties of a Vet Technician in Wisconsin
Despite the public misconception, what a vet technician does isn't easy.
After all, you're part of the vet team dedicated to providing the best medical care to animals.
Some of the responsibilities you shoulder involve:
Providing basic animal care
Giving medications and vaccinations
Preparing animals for examinations or surgeries
Cleaning and sanitizing the workstation and equipment
Keeping and updating patient records
You might also need to work night shifts if the clinic offers overnight accommodation for animals.
How to Become One
To be a vet technician, you must get the appropriate education and training in an accredited program.
The American Veterinary Medical Association gave accreditation to the University of Wisconsin – Madison.
So you can enroll there, or at other schools across the U.S. offering online vet tech programs.
Then, you will take two licensure exams:
Wisconsin State Examination
Passing them will make you a Certified Vet Technician (CVT) in Wisconsin.
Education Required for a Vet Technician in Wisconsin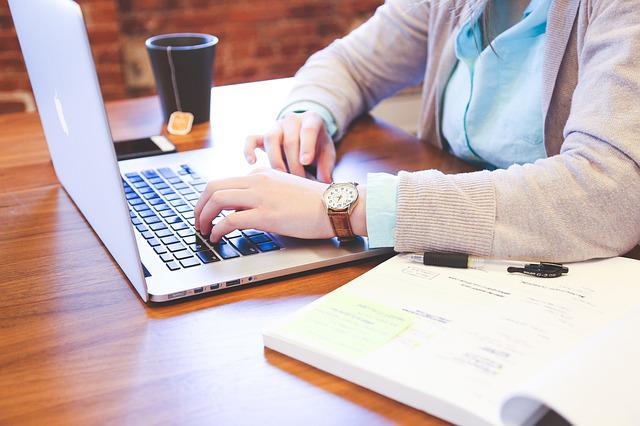 Vet colleges have their admission requirements and prerequisites.
But generally, they will require the following for you to be admitted:
High school diploma or GED equivalent
Passing scores or better on SAT or ACT
Some of them may require that you:
Take a rabies shot and other vaccinations
Undergo background check
Take an entry interview
Do a placement test
For complete requirements, you may have to visit the school's website.
In addition, you must've completed and passed some basic courses before you can enroll in the program.
These may include biology, chemistry, basic math, and communication.
Once you're admitted, you will learn vet courses, including:
Parasitology
Radiology
Anatomy
Physiology
Pathology
Surgical nursing
Large and small animal care
Pharmacology
Microbiology
Some classes have hands-on lab work where you'll put your theoretical knowledge into practice.
You won't only have experience working with pets, but also with non-domesticated and lab animals.
Then, in the last semester, you will do an internship with a professional vet.
They'll teach you what a vet technician does every day in the vet clinic.
Tuition and Financial Aid
Tuition varies depending on the college you're planning on enrolling into.
Usually, though, it can cost $25,000 for four to five semesters.
This is on top of the expenses you'll have on books, vet equipment, insurance, and other fees.
For more detailed information, you should visit the school's website.
Of course, you can always apply for financial aid like scholarships, grants, and loans.
Most financial aid programs will consider your eligibility once you applied at the Free Application for Federal Student Aid.
Veterans and their family members can also receive education benefits from the U.S. Department of Veterans Affairs.
Popular Programs
Licensing and Certification
As mentioned, you will take two exams to obtain a professional license.
If you pass, apply for CVT to the state board.
Then, renew your credential before December 31 of every odd-numbered year to keep it current.
You must've completed 15 hours of continuing education in the two years before the renewal.
Getting a Job in Wisconsin
Many vet facilities in Wisconsin are offering jobs to newcomers in vet technology.
Because of it, vet technicians can generally find employment more quickly than other similar occupations.
Of course, whether to hire you or not still lies in the employer's decision.
In any case, here are some vet facilities where you might find employment in Wisconsin:
Public Health Madison & Dane Counties Animal Services
Humane Animal Welfare Society – No Kill
Professional Wildlife Removal
Lakeland Animals Shelter
Milwaukee Area Domestic Animal Control Commission
Neenah Animal Shelter
Wisconsin Animal Control & Wildlife Removal
VCA Associates in Pet Care Animal Hospital
Salaries for Vet Technicians in Wisconsin
Compared to others, a vet technician's salary is modest.
But this shouldn't worry you as it will increase in the next few years.
This positive change is due to the 15% employment growth by 2030 reported by the Bureau of Labor Statistics.
Do note that there are factors that affect the salary, like working hours and the workload.
And so, the pay you receive won't be the same as others.
Here are the average annual salaries for a vet technician in Wisconsin:
| Location | Avg. Annual Salary |
| --- | --- |
| Appleton,WI | $28,447 |
| Eau Claire,WI | $27,411 |
| Green Bay,WI | $28,441 |
| Janesville,WI | $29,314 |
| Kenosha,WI | $29,067 |
| La Crosse,WI | $26,671 |
| Madison,WI | $29,174 |
| Milwaukee,WI | $29,393 |
| Oshkosh,WI | $28,263 |
| Racine,WI | $29,067 |
| Waukesha,WI | $29,283 |
Final Words
Animal treatment really did change for the better.
Now, pet owners consider animal healthcare seriously which increased the demand for vet services.
One positive result of this demand is the popularity of the vet technician career among today's young people.
You invest in your education to get the appropriate vet technician training so you can provide the best vet care to clients.
With the skills and knowledge you gained, you've become a competent, trusted member of the vet staff.
How to Become a Vet Tech by State