Featured Online Programs
Sponsored
Your future as a vet technician is bright, with good job prospects.
Today, many young people covet this career due mostly to the vet field's rapid development.
So if you advocate for animal healthcare, why not try this noble and rewarding career?
To get you started, here's how you can become a licensed vet technician in Louisiana.
Job Description and Duties of a Vet Technician in Louisiana
To sum it up, you're the vet's assistant—his right-hand man.
You help the vet in clinical examinations, tending to animals the moment they enter the clinic.
Some of your responsibilities as a vet technician in private practice include:
Performing analyses of the animal's bodily fluids and discharge
Physical examinations that lead to further diagnostics of the disease or illness
Inducing and maintaining anesthesia
Applying medications, fluids, and blood products following the vet's instructions
Taking the pet's body temperature
Monitoring pulse and respiration
Addressing injuries and applying first aid
Hand over to the vet the equipment needed during procedures
Of course, you don't have to work in private practice.
You can go to other areas of the vet field, such as:
Public research institutions
Military service
Humane societies
Rescue organizations
Academic institutions
Livestock and equine facilities
Diagnostic laboratories
Zoos and exotic animal facilities
How to Become One
In this section, we'll get to the steps on how to be a Registered Vet Technician (RVT) in Louisiana.
First, you must enroll in a program accredited by the American Veterinary Medical Association.
So far, only Louisiana State University has gained accreditation in the entire state.
Graduating from the program earns you an associate's degree in vet technology.
Next, you will take the Veterinary Technician National Examination (VTNE) to obtain your license.
Once you've passed, apply for the RVT with the Louisiana Board of Veterinary Medicine.
Education Required for a Vet Technician in Louisiana
Vet technology is a science-based profession.
And so, part of the prerequisites to the program requires you to complete science-based basic courses.
This involves subjects in basic math and sciences, English, and computer skills.
Aside from this, you need to:
Present a high school diploma or GED equivalent to the school
Minimum high school GPA of 2.0
Passing scores in SAT, ACT, or COMPASS
Some schools may require proof of registration with military selective service if you're an 18-25-year-old male applicant.
You should go to the school's website to get detailed admission requirements and prerequisites.
If you get admitted into the program, the courses you'll learn involve the following:
Anatomy
Physiology
Terminology
Nursing skills
Small and large animal diseases
Radiology
Anesthesiology
Parasitology
Hematology
Clinical skills
Laboratory work is also offered so you can get hands-on training.
During the internship, you will work under the guidance of a vet at a local vet clinic.
There, they'll teach you the ins and outs of the real-life work of a vet technician.
Tuition and Financial Aid
Tuition for hopeful vet technicians in Louisiana is $120 per credit hour.
However, out-of-state students will pay more than that amount, plus additional expenses on:
Books
Vet supplies
Insurance
General student fees
You may have to visit the school's website for complete information on the tuition.
If you're pressed for cash, you can apply for financial aid through the Free Application for Federal Student Aid.
Louisiana also has its program called Taylor Opportunity Program for Students.
Commonly known as TOPS, it grants scholarships to state residents.
The U.S. Department of Veterans Affairs also has education benefits for veterans and their family members.
Popular Programs
Licensing and Certification
To work professionally in Louisiana, you need to take and pass the VTNE for a fee of $300.
Do note that only graduates of accredited programs can take this test.
It consists of 150 questions that you need to finish in three hours.
After you pass, go to the Louisiana Board of Veterinary Medicine and register for your licensure.
Then, every year, you'll complete 10 hours of continuing education for its renewal.
Getting a Job in Louisiana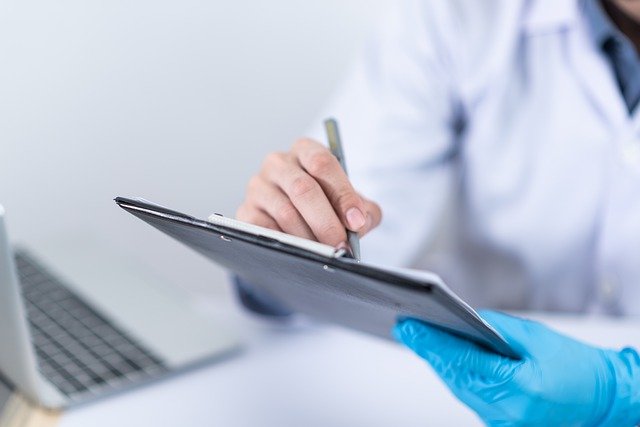 With education and training done, you can now start the job hunt.
Louisiana has many vet facilities looking forward to including you in their vet staff.
Here are the known ones:
Veterinary Centers of America – Louisiana Branches

Causeway Animal Hospital
Airline Animal Hospital

Vetco Wellness Centers and Vaccination Clinics located in:

Denham Springs Petco
Harvey Petco
New Orleans Petco
Metairie Petco

Banfield Pet Hospitals located in:

Baton Rouge
Lafayette
Westbank
Salaries for Vet Technicians in Louisiana
With the 15% projected employment growth by 2030, vet technicians will surely have good job prospects.
And with this comes competitive pay in the job market.
Here are the average salaries for vet technicians across Louisiana:
| Location | Avg. Annual Salary |
| --- | --- |
| Alexandria,LA | $26,268 |
| Baton Rouge,LA | $27,273 |
| Bossier City,LA | $27,258 |
| Houma,LA | $29,196 |
| Kenner,LA | $29,417 |
| La Place,LA | $29,106 |
| Lafayette,LA | $27,063 |
| Lake Charles,LA | $26,867 |
| Marrero,LA | $29,433 |
| Metairie,LA | $29,433 |
| Monroe,LA | $27,116 |
| New Iberia,LA | $26,905 |
| New Orleans,LA | $29,433 |
| Shreveport,LA | $27,258 |
Regional Salary in Louisiana
| Region | Employed | Avg. Annual Salary | Avg. Hourly Pay | Top 10% Annual Salary | Bottom 10% Annual Salary |
| --- | --- | --- | --- | --- | --- |
| Alexandria, LA | 50 | $25,740 | $12.38 | $35,330 | $18,040 |
| Baton Rouge, LA | 290 | $29,600 | $14.23 | $42,290 | $21,710 |
| Houma-Thibodaux, LA | 40 | $28,930 | $13.91 | $36,840 | $21,030 |
| Lafayette, LA | 200 | $27,920 | $13.42 | $39,380 | $19,100 |
| Lake Charles, LA | 120 | $28,050 | $13.49 | $37,020 | $19,320 |
| Monroe, LA | 70 | $26,310 | $12.65 | $34,870 | $22,160 |
| New Orleans-Metairie, LA | 610 | $30,120 | $14.48 | $42,150 | $23,250 |
| Shreveport-Bossier City, LA | 170 | $27,790 | $13.36 | $37,600 | $23,120 |
* Salary information based on the May 2022 Occupational Employment Statistics (OES) Survey for Veterinary Technologists and Technicians, OCC Code 29-2056, BLS.
* Employment conditions in your area may vary.
Final Words
A vet technician must feel love and care for animals to work well in this industry.
In addition, you must also have the skills and knowledge to be able to provide quality vet care services.
Of these skills, good communication skills and physical stamina are of higher importance.
That's because…
One, you must be able to connect with the client and gain their trust
Two, you must be able to bear being on your feet the entire day
If you can at least do these two, then you're on your way to becoming a good vet technician in Louisiana.
Veterinary Technician Schools by City
How to Become a Vet Tech by State