Featured Online Programs
Sponsored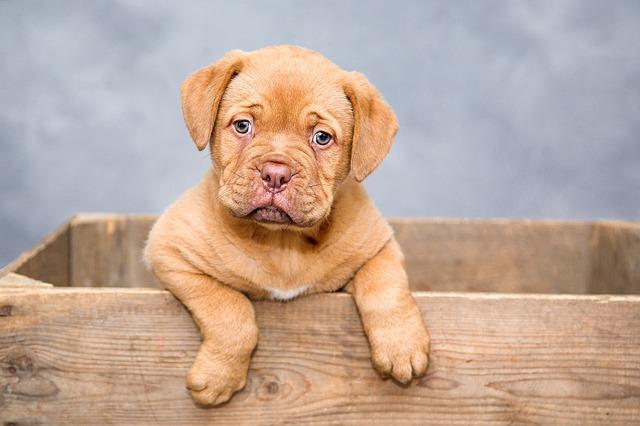 Being a vet technician is probably the most rewarding and satisfying job for people who wouldn't mind taking care of animals.
Of course, playing and caring for animals would not be your only task.
You'll also have other responsibilities that demand physical, mental, and emotional abilities.
So read on to learn what it means to be a vet technician in Massachusetts.
Job Description and Duties of a Vet Technician in Massachusetts
A vet technician's duties and responsibilities are universal.
As the vet's right-hand man, you will assist them in every clinic procedure, as well as:
Provide basic animal care
Restrain and manage animal patients
Conduct x-rays, blood pressure, or body temperature
Perform analyses of the animal's bodily fluids and discharge
Physical examinations that lead to further diagnostics of the disease or illness
Induce and maintain anesthesia
Apply medications, fluids, and blood products per the vet's instructions
Monitor pulse and respiration
Address injuries and apply first aid
Keep and update records
You might also need to work night shifts if the vet clinic offers overnight accommodation for animals.
Do remember that the more reputable the vet facility is, the heavier your responsibilities will be.
Also, note that you aren't limited to private practice only.
There are other areas you can provide services to, especially when you hold a specialization.
These areas may be:
Dental technology
Anesthetist
Internal medicine
Emergency and critical care
Behavior technology
Zoological medicine
Equine
Surgery
Clinical practice
Nutrition
Clinical pathology
How to Become One
To be a vet technician, the first step is to enroll in an accredited vet technology program.
So far, only Tufts University has accreditation from the American Veterinary Medical Association.
Upon getting an associate's degree, you have the option to take the Veterinary Technician National Examination (VTNE).
If you pass, apply for a membership with the Massachusetts Veterinary Technician Association.
We want to emphasize that becoming a Certified Vet Technician is only voluntary in Massachusetts.
Meaning, you don't have to have a license to work as a vet technician in the state.
Education Required for a Vet Technician in Massachusetts
Usually, vet technology programs last from two to three years, with 70 to 90 credit hours.
To get admitted to a vet technology program in Massachusetts, you need to have:
High school diploma or GED equivalent
Passing or better scores on SATs or ACTs
Completed prerequisite courses (biology, chemistry, basic math, etc.)
Once admitted, you will learn vet courses, including:
Parasitology
Radiology
Anatomy
Physiology
Pathology
Surgical nursing
Large and small animal care
Pharmacology
Microbiology
Some of these have hands-on lab work for you to perform practices.
Later, you will do an internship at a local vet clinic under a vet's guidance and supervision.
Tuition and Financial Aid
Tuition varies in every vet college in Massachusetts.
However, it usually costs around $20,000 for in-state students.
Out-of-state students pay up to twice that price.
Add to that the additional expenses for books, vet equipment, and insurance.
For more detailed information about tuition, you should visit the school's website.
If you can't afford it, there are federal and state financial aid programs available for qualified students.
Apply for financial aid through the Free Application for Federal Student Aid.
Popular Programs
Licensing and Certification
You don't need to be a Certified Vet Technician to work in Massachusetts.
And so, earning your license is optional.
If you do want your license, then you must take and pass the VTNE.
It's a $300-exam which consists of 150 questions that you must finish in three hours.
Do bear in mind that you won't be eligible to take it if you're not a graduate of an accredited vet technology program.
You will have to renew your certification at the Massachusetts Veterinary Technician Association.
The association requires you to complete 12 hours of continuing education units annually.
Getting a Job in Massachusetts
There are many vet facilities in the state looking forward to hiring you.
That's one of the reasons why vet technicians can find employment easily and quickly.
To help you in your job hunt, here are some vet facilities where you might find work in Massachusetts:
Veterinary Centers of America – Massachusetts Branches

Everett Animal Hospital
South Shore (Quincy) Animal Hospital
North Main Street Veterinary Clinic
Hanson Animal Hospital

Banfield Pet Hospitals located in:
Vetco Wellness Centers and Vaccination Clinics located in:

Charleston Petco
Waltham Petco
Falmouth Petco
Mansfield Petco
Salaries for Vet Technicians in Massachusetts
You're in luck if you're a hopeful veterinary technician student in Massachusetts.
That's because the state is one of those states offering higher salaries in the U.S.
Of course, it's important to remember that working hours and workload can affect the salary you receive.
Here are the average annual salaries for a vet technician in Massachusetts:
| Location | Avg. Annual Salary |
| --- | --- |
| Arlington,MA | $33,725 |
| Attleboro,MA | $31,397 |
| Barnstable,MA | $31,265 |
| Boston,MA | $33,725 |
| Brockton,MA | $32,109 |
| Brookline,MA | $33,725 |
| Cambridge,MA | $33,725 |
| Chicopee,MA | $30,982 |
| Fall River,MA | $31,249 |
| Fitchburg,MA | $31,705 |
| Framingham,MA | $32,383 |
| Haverhill,MA | $31,427 |
| Holyoke,MA | $30,982 |
| Hyannis,MA | $31,152 |
| Lawrence,MA | $31,427 |
| Leominster,MA | $31,150 |
| Lowell,MA | $32,316 |
| Lynn,MA | $33,725 |
| Malden,MA | $33,725 |
| Medford,MA | $33,725 |
| Methuen,MA | $31,427 |
| New Bedford,MA | $31,249 |
| Newton,MA | $33,725 |
| Peabody,MA | $33,685 |
| Pittsfield,MA | $30,203 |
| Plymouth,MA | $31,930 |
| Quincy,MA | $33,725 |
| Revere,MA | $33,725 |
| Salem,MA | $33,680 |
| Somerville,MA | $33,725 |
| Springfield,MA | $30,982 |
| Taunton,MA | $32,079 |
| Waltham,MA | $33,725 |
| Westfield,MA | $30,982 |
| Weymouth,MA | $32,109 |
| Worcester,MA | $31,219 |
Final Words
There are a couple of things you should remember before starting your vet technician journey.
First and foremost, gather pertinent information as much as possible.
It's important to know every aspect of this job before making your decision to join this profession.
Second, hone your knowledge and skills to ensure your capability in providing vet care services.
Third, you need to load up on patience, perseverance, and strength to overcome the challenges of this job.
When you do these three, then you can enjoy the benefits and fulfillment this career has to offer.
How to Become a Vet Tech by State