Featured Online Programs
Sponsored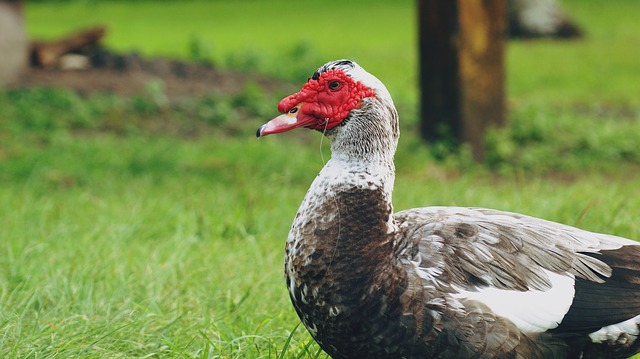 Did you know that statistics show vet technicians as one of the popular choices among young people today?
It's thanks to pet owners willing to spend more on vet care services that the vet field has grown.
This becomes reason enough for you to step into a vet technician career.
Of course, like every job, it has its upsides and downsides.
But with perseverance and dedication, you can overcome it, enjoying the benefits along the way.
So take a look at how you can be a vet technician in Indiana.
Job Description and Duties of a Vet Technician in Indiana
In this line of work, you will be the vet's assistant in every stage of vet care.
You will:
Keep patient records
Perform clinical tests and analyses
Monitor vitals (temperature, blood pressure, pulse, etc.)
Clean and sanitize the workstation and equipment
Most vet technicians can be found in private practice.
However, you are free to have a specialization and work in that area of the vet field.
You may become any of the following:
Dental technology
Anesthesia
Internal medicine
Emergency and critical care
Behavior technology
Zoological medicine
Equine
Surgery
Clinical practice
Nutrition
Clinical pathology
How to Become One
Firstly, you must enroll in an accredited vet technology program.
We recommend that you go to Purdue University to earn your associate's degree.
They're the only school in Indiana that's been granted accreditation by the American Veterinary Medical Association.
Then, take the Veterinary Technician National Examination (VTNE) to obtain your professional license.
Education Required for a Vet Technician in Indiana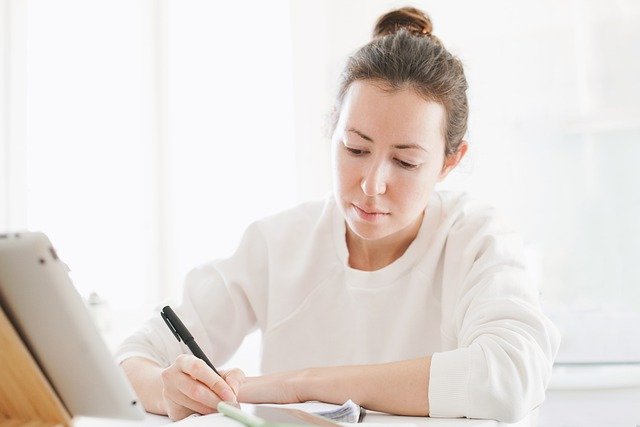 Vet colleges will have different prerequisites and admission requirements.
Some may want at least a grade of "C" or better in basic courses like biology, chemistry, and math.
Only when you've completed and passed them can you be granted admission to the program.
Schools do this because vet technology is a science-based course.
They need you to be smart enough to understand the subjects of this program.
In the program proper, you will learn:
Anatomy
Physiology
Pharmacology
Parasitology
Chemistry
Pathology
Microbiology
Hematology
Radiology
In the final semester, you will do an internship under the vet's supervision at a local vet clinic.
There, you'll put your knowledge into practice, and learn the day-to-day aspects of being a vet technician.
You can expect to graduate from a vet technician program in two to three years.
Bear in mind that there are schools that offer a "one course a month" system
It's designed for those who want to manage their time better like working students.
The best thing about this system is that it takes less time to complete the courses.
Tuition and Financial Aid
School has varying tuition fees.
But generally, it costs around $22,000 to $32,000, including books, lab supplies, and other fees.
We do recommend that you check the school's website for more detailed information about the tuition.
If you can't afford it, you can always apply for financial aid through the Free Application for Federal Student Aid.
The state also offers programs that you can check out at the Indiana Commission for Higher Education.
For veterans and their family members, visit the U.S. Department of Veterans Affairs for educational benefits available to you.
Popular Programs
Licensing and Certification
If you want to be a Registered Vet Technician, you must take and pass the VTNE.
It's an exam administered by the American Association of Veterinary State Boards.
To take it, you will have to pay the exam fee of $300.
The exam lasts for three hours wherein you must answer 150 questions.
Once you pass, register your designation at the Indiana Professional Licensing Agency.
Only when they approve it can you work professionally in vet facilities across the state.
Getting a Job in Indiana
Working as a vet technician, in the state or across the U.S, means good job prospects.
Here are some potential employers that have been known to look for newcomers in vet technology:
Indiana Veterinary Medical Association
Veterinary Centers of America – Indiana Branches

Sugar Grove Animal Hospital
Advanced Veterinary Care Center
Shadeland Animal Hospital
Lafayette Animal Hospital

Banfield Pet Hospitals located in:
Salaries for Vet Technicians in Indiana
The Bureau of Labor Statistics projected a 15% employment growth from 2020 to 2030.
What does this mean in terms of salary?
Because the market's becoming competitive, employers will offer higher pay to attract vet technicians to their vet facilities.
Here are the current average annual salaries across Indiana.
| Location | Avg. Annual Salary |
| --- | --- |
| Anderson,IN | $33,746 |
| Bloomington,IN | $33,569 |
| Carmel,IN | $35,390 |
| Elkhart,IN | $34,417 |
| Evansville,IN | $34,300 |
| Fishers,IN | $33,674 |
| Fort Wayne,IN | $33,925 |
| Gary,IN | $36,297 |
| Greenwood,IN | $35,419 |
| Hammond,IN | $36,297 |
| Indianapolis,IN | $35,434 |
| Lafayette,IN | $35,215 |
| Mishawaka,IN | $33,929 |
| Muncie,IN | $33,615 |
| South Bend,IN | $33,929 |
| Terre Haute,IN | $33,459 |
| Vincennes,IN | $33,033 |
Regional Salary in Indiana
| Region | Employed | Avg. Annual Salary | Avg. Hourly Pay | Top 10% Annual Salary | Bottom 10% Annual Salary |
| --- | --- | --- | --- | --- | --- |
| Elkhart-Goshen, IN | 40 | $38,800 | $18.66 | $45,980 | $31,640 |
| Evansville, IN-KY | 110 | $35,880 | $17.25 | $44,340 | $29,500 |
| Fort Wayne, IN | 130 | $37,070 | $17.82 | $44,730 | $30,640 |
| Indianapolis-Carmel-Anderson, IN | 940 | $39,520 | $19 | $46,050 | $29,960 |
| Lafayette-West Lafayette, IN | 230 | $41,920 | $20.15 | $49,610 | $31,660 |
| Muncie, IN | 40 | $35,260 | $16.95 | $45,630 | $23,470 |
| South Bend-Mishawaka, IN-MI | 110 | $38,890 | $18.7 | $46,040 | $30,870 |
| Terre Haute, IN | 50 | $35,190 | $16.92 | $44,570 | $26,550 |
* Salary information based on the May 2022 Occupational Employment Statistics (OES) Survey for Veterinary Technologists and Technicians, OCC Code 29-2056, BLS.
* Employment conditions in your area may vary.
Final Words
Now that you know what it means to be a vet technician, you can make an informed career decision.
Being a vet technician isn't easy, true.
But with the education and training you acquired, you'll be a well-rounded vet professional.
Veterinary Technician Schools by City
How to Become a Vet Tech by State