Featured Online Programs
Sponsored
Pet owners feel distressed when their pets get sick or injured.
Fortunately, there are vet professionals willing to tend to and care for them so they get better.
With the vet field's rapid growth, more and more young people are interested in pursuing a career here.
One of them is a vet technician.
If you love to help animals in need for a living, then here's how you can be a vet technician in Rhode Island.
Job Description and Duties of a Vet Technician in Rhode Island
Make no mistake, being a vet technician poses a certain degree of challenges.
You're like the nurse of the vet field.
As such, part of your job is to:
Provide basic animal care
Work with people
Keep and update records
Assist the vet in surgeries and other procedures
Collect blood, urine, or stool samples
Prepare animals for surgery or exam
Conduct lab tests and diagnostics
Inject anesthesia
Provide treatment for routine problems
Administer medications and/or vaccinations
Monitor and record vitals
Dress wounds and first aid
Euthanize when necessary
Help conduct research
How to Become One

An associate's degree in vet technology is needed toward becoming a vet technician.
You can earn this by enrolling in an accredited vet technology program
And in Rhode Island, only the New England Institute of Technology offers such a program.
You also have the option to enroll in an online course if in-class learning is inconvenient to you.
After graduating, you'll need to take the Veterinary Technician National Examination (VTNE).
If you pass, then apply for a license at the Rhode Island Veterinary Technician Association (RIVTA).
Once they approve, you can work as a licensed vet technician in the state and in the U.S.
Education Required for a Vet Technician in Rhode Island
Vet colleges, at minimum, will require you to:
Have a high school diploma or GED equivalent
Complete prerequisite courses
These prerequisites are usually general education courses that you maybe didn't take in high school, such as:
Basic math
Composition
Psychology
Biology and other sciences
When you get admitted into the program, you will learn vet courses, including:
Dentistry
Pharmacology
Anesthesiology
Exotic and lab animal procedures
Clinical procedures
Surgical nursing
Lab work is also required for you to do hands-on practices.
Later, you will intern at a local vet clinic to learn first-hand what a vet technician does every day.
What's more, you can also specialize in other areas of the vet field.
You can become a specialist in:
Animal nutrition
Clinical practice
Clinical pathology
Equine medicine
Dental technician
Emergency and critical care nursing
Anesthetist
Internal medicine
Behavior modification
Zoological and exotic animal medicine
Tuition and Financial Aid
In the U.S., tuition for accredited vet technology programs costs between $20,000 and $35,000.
However, this doesn't include expenses for books, lab supplies, and general student fees.
So we recommend that you set aside $2,000 to $3,000 for that.
If you're on a tight budget, you can apply for financial aid, like scholarships, loans, or grants.
The school and the federal and state governments have programs you can check out to see which ones you qualify for.
Generally, though, you can apply to almost any program through the Free Application for Federal Student Aid.
Of course, education benefits are also granted to veterans and their dependents or family members.
Simply visit the U.S. Department of Veterans Affairs for details.
Popular Programs
Licensing and Certification
Vet facilities prefer a licensed vet technician over others.
And so, you have to take and pass the VTNE, which costs $300.
The exam consists of 150 questions that you have to finish in three hours.
Do note that you can only take the VTNE if you graduated from an accredited program.
Once you pass, submit a license application to RIVTA.
For the license renewal, RIVTA requires you to complete 12 continuing education credits annually.
Six of those credits must be done in person, while the other six can be online.
Getting a Job in Rhode Island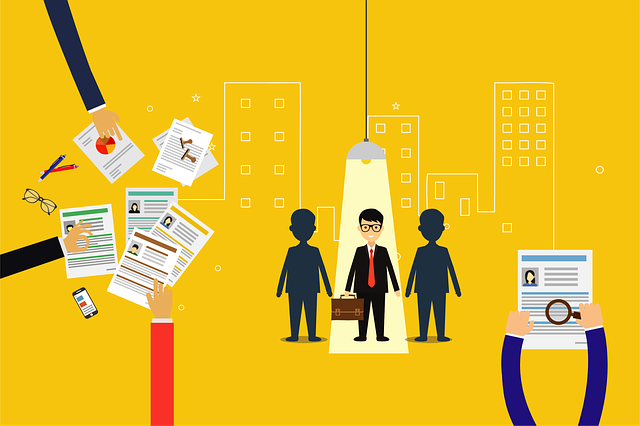 You can quickly find a job as employment is always available for vet professionals.
Why is this so?
Because there aren't that many vet graduates to fill in the positions in the many vet facilities.
Here's a list of potential employers you can apply to in Rhode Island:
Veterinary Centers of America – Rhode Island Branches

Atwood Animal Hospital
Povar Animal Hospital
Turco Animal Hospital

Vetco Wellness Centers and Vaccination Clinics located in:

Middletown Petco
Warwick Petco
North Kingstown Petco

Banfield Pet Hospitals located in:
Salaries for Vet Technicians in Rhode Island
Because of the 15% employment growth by 2030, plenty of opportunities await vet technicians.
Not only can you enjoy good job prospects, but also highly competitive salaries.
Take a look at the average annual salaries offered in Rhode Island:
| Location | Avg. Annual Salary |
| --- | --- |
| Coventry,RI | $31,338 |
| Cranston,RI | $31,397 |
| Cumberland,RI | $31,397 |
| Narragansett,RI | $31,418 |
| Newport,RI | $31,364 |
| Pawtucket,RI | $31,397 |
| Providence,RI | $31,397 |
| Warwick,RI | $31,397 |
| Woonsocket,RI | $31,368 |
Regional Salary in Rhode Island
| Region | Employed | Avg. Annual Salary | Avg. Hourly Pay | Top 10% Annual Salary | Bottom 10% Annual Salary |
| --- | --- | --- | --- | --- | --- |
| Providence-Warwick, RI-MA | 520 | $43,090 | $20.72 | $57,330 | $37,170 |
* Salary information based on the May 2022 Occupational Employment Statistics (OES) Survey for Veterinary Technologists and Technicians, OCC Code 29-2056, BLS.
* Employment conditions in your area may vary.
Final Words
Being a vet technician brings job prospects that you can't imagine.
Of course, it comes with its set of responsibilities and challenges.
But you can learn to manage them through education, training, and experience.
In no time, we believe that you can be a vet professional capable of giving excellent vet care to animals.
Veterinary Technician Schools by City
How to Become a Vet Tech by State