Featured Online Programs
Sponsored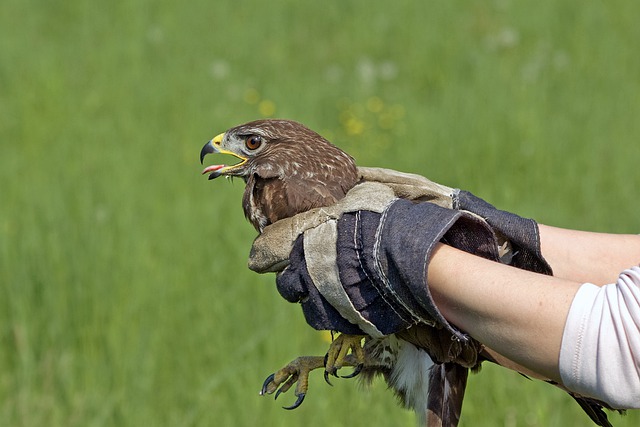 Did you know vet professionals have a bright future in today's industry?
According to statistics, they will become coveted over the next few years as the number of pet owners in the U.S. rises.
This alone should be enough to make you take the first step toward a vet technician career.
Like every job, it has its upsides and downsides.
But if you take a firm grip on it and power through the inconveniences, you'll enjoy it immensely.
So let's take a look at what a vet technician does and how you can work as one in Iowa.
Job Description and Duties of a Vet Technician in Iowa
Your role as a vet technician can best be described as the vet's right-hand man.
You'll be in charge of:
Keeping records of patients
Taking blood pressure and body temperature
Cleaning up the workspace
Assisting the vet in surgeries
Unlike other jobs, you're not limited to the private practice.
If you choose, you can work in the various areas of the vet industry, such as:
Zoos and wildlife facilities
Veterinary supply sales
Private and public research
Military service
Humane societies
Rescue organizations
Diagnostic laboratories
Veterinary teaching hospitals
Also, you can take it further by becoming a vet technician specialist in any of these areas:
Dental technology
Anesthesia
Internal medicine
Emergency and critical care
Behavior technology
Zoological medicine
Equine
Surgery
Clinical practice
Nutrition
Clinical pathology
How to Become One
To work as a vet tech, you must first earn a two-year associate's degree in vet technology.
You must have graduated from a school or program accredited by the American Veterinary Medical Association.
In Iowa, only Iowa State University has been given this accreditation.
Once you've graduated, you can then take the following exams:
Iowa State Exam for Veterinary Technicians
You need to pass them to earn your professional license.
Education Required for a Vet Technician in Iowa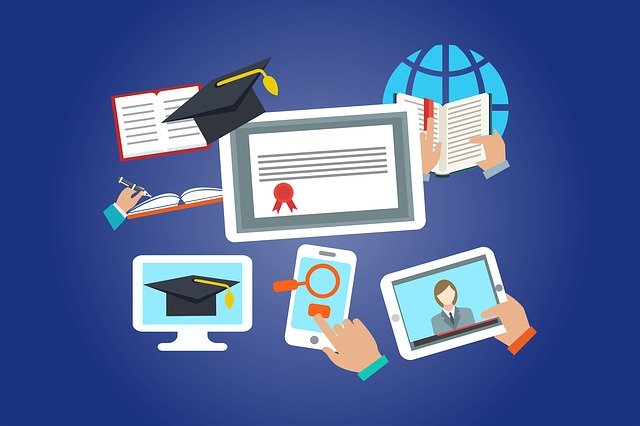 At times, it can be quite difficult to get admitted to a vet technician program.
Some schools require you to take basic courses as a prerequisite wherein you must earn a grade of "C" or better.
These courses include biology, chemistry, English, math, etc.
Once you've completed them, you can then begin attending your core subjects.
You'll learn everything there is to know about vet technology, gaining knowledge in:
Anatomy
Physiology
Pharmacology
Parasitology
Chemistry
Pathology
Microbiology
Hematology
Radiology
Note that some schools may require electives: humanities, computer skills, or psychology.
Included in the program is lab work to let you familiarize the necessary skills and techniques.
Later, you'll go through an internship at a local vet clinic, working closely with the vet.
Here, you'll learn more about the day-to-day aspects of being a vet technician.
Tuition and Financial Aid
Tuition rates in Iowa are more affordable than in other states.
It amounts to less than or equal to $20,000, including books, other fees, and vet supplies.
Tuition for out-of-state students is usually higher and the price varies from school to school.
Usually, though, it's less than twice as high per credit hour.
For more detailed info, you should check the website of your chosen vet college.
As for financial aid, you can avail all types of financial aid, provided you meet its criteria.
You can submit a request through Free Application for Federal Student Aid.
Iowa also offers its own state financial aid programs to help ease your financial burden.
If you're a veteran or a family member, you can avail of education benefits given by the U.S. Department of Veterans Affairs.
Popular Programs
Licensing and Certification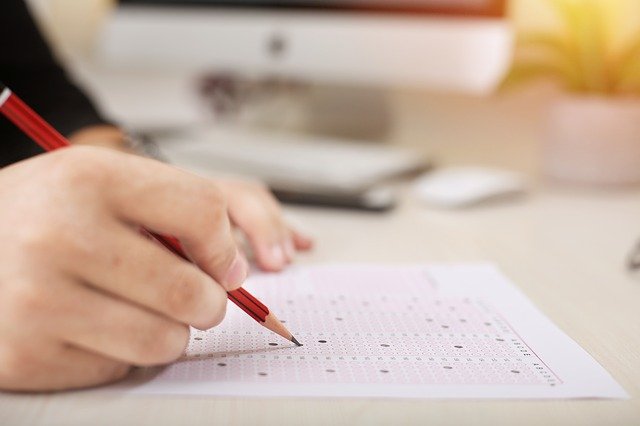 In Iowa, you don't have to be a registered vet technician to work at a vet facility.
But it will be better for your employment and paycheck if you become a Certified Vet Technician.
To obtain your professional license, you must take the VTNE for an exam fee of $300.
It has 150 questions that you must complete within three hours.
Next, you'll then take the Iowa State Exam for Veterinary Technicians.
You can visit the Iowa Board of Veterinary Medicine for more information.
For the renewal of your license, you must complete 30 hours of continuing education every three years.
Getting a Job in Iowa
Vet technicians generally have no worries when it comes to finding a job.
There is a huge job market for them in Iowa, with vet facilities constantly looking forward to hiring newcomers.
Here is a list of potential employers that might hire you:
Banfield Pet Hospital in Clive
Afford-A-Care Pet Hospital
Ames Pet Hospital
Bright Eyes & Bushy Tails Veterinary Hospital
Salaries for Vet Technicians in Iowa
You're looking at a bright future as a vet technician in Iowa.
That's because the Bureau of Labor Statistics reported that the employment level will grow by 15% by 2030.
This means that with more jobs opening, the higher and more competitive your salaries will be.
Here are the current average annual salaries of vet technicians across Iowa.
| Location | Avg. Annual Salary |
| --- | --- |
| Ames,IA | $28,225 |
| Ankeny,IA | $28,492 |
| Cedar Falls,IA | $25,853 |
| Cedar Rapids,IA | $28,077 |
| Council Bluffs,IA | $28,031 |
| Davenport,IA | $28,002 |
| Des Moines,IA | $28,492 |
| Dubuque,IA | $27,773 |
| Iowa City,IA | $27,846 |
| Sioux City,IA | $24,667 |
| Urbandale,IA | $28,492 |
| Waterloo,IA | $26,802 |
| West Des Moines,IA | $28,492 |
Regional Salary in Iowa
| Region | Employed | Avg. Annual Salary | Avg. Hourly Pay | Top 10% Annual Salary | Bottom 10% Annual Salary |
| --- | --- | --- | --- | --- | --- |
| Ames, IA | 110 | $41,770 | $20.08 | $63,530 | $29,660 |
| Cedar Rapids, IA | 140 | $37,750 | $18.15 | $46,270 | $30,060 |
| Davenport-Moline-Rock Island, IA-IL | 170 | $36,830 | $17.71 | $45,890 | $28,760 |
| Des Moines-West Des Moines, IA | 330 | $39,040 | $18.77 | $47,950 | $30,660 |
| Dubuque, IA | 40 | $37,230 | $17.9 | $46,340 | $30,740 |
| Iowa City, IA | 40 | $38,990 | $18.75 | $58,100 | $29,450 |
| Sioux City, IA-NE-SD | 70 | $38,860 | $18.68 | $46,340 | $31,150 |
| Waterloo-Cedar Falls, IA | 110 | $37,060 | $17.82 | $46,170 | $30,660 |
* Salary information based on the May 2022 Occupational Employment Statistics (OES) Survey for Veterinary Technologists and Technicians, OCC Code 29-2056, BLS.
* Employment conditions in your area may vary.
Final Words
Now that you know what being a vet technician entails and how to work as one, you can now take the first steps toward this career.
Acquiring education, training, and experience.
By doing so, you'll hone your knowledge and skills to provide quality vet care to animals.
How to Become a Vet Tech by State