Featured Online Programs
Sponsored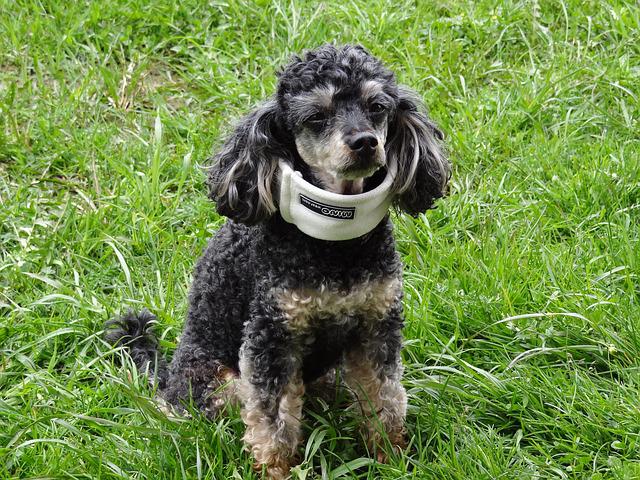 In order to work with animals, you have to be someone who loves them and can connect with them.
And yet, you should also be emotionally stable to handle the difficulties that come with the job.
Why?
Because being a vet technician is an emotionally taxing profession.
It requires knowledge and skillsets to care for ill and injured animals.
If you can handle this, then read on to learn what a vet technician does and how to become one in Utah.
Job Description and Duties of a Vet Technician in Utah
As a vet technician, you'll work closely with pet owners to communicate the animal's condition.
Apart from it, you'll have a lot of duties entrusted to you by the vet, with or without their supervision.
You'll take care of everything the vet might need in the course of the procedure.
In the vet clinic, your day-to-day tasks involve the following:
Record keeping
Emergency care and first aid
Cleaning after animals
Monitoring vitals
Doing diagnostics and lab tests
Applying medications, fluids, and blood products per the vet's instructions
Patient communication
Administering anesthesia
Assisting in euthanasia
Depending on the busyness of the facility, you may have to work night shifts, weekends, or holidays.
How to Become One
To work as a vet technician, you must've graduated from an accredited school, earning an associate's degree.
As of this writing, Utah has no vet school accredited by the American Veterinary Medical Association.
Fortunately, you can still avail of the program through AVMA's distance education program.
You may also check our list of online vet tech programs for other options.
Afterward, take the Veterinary Technician National Examination (VTNE).
It's a required exam to work as a licensed vet technician in the U.S.
Once you pass, you can now register for your license with the state board.
Education Required for a Vet Technician in Utah
Vet schools have their own admission requirements.
We encourage you to visit their website for more detailed information.
Typically though, before enrolling in a program, you might have to attend some prerequisite courses, like:
Math
Communications
Biology
Chemistry
Humanities
Physical science
Once you're admitted, you'll learn the subjects involving:
Anatomy
Physiology
Biology
Radiology
Anesthesia
Large and small animal medicine
Pathology
Practice management
Veterinary economics
Exotic animals
Surgery
Pharmacology
Clinical skills
Some courses include lab work at in-campus laboratories so you can practice the skills and techniques taught in the classroom.
Later, you'll do an internship at a local vet clinic to get real-life work experience as a vet technician.
All in all, it will take you two to three years to graduate and earn an associate's degree.
If you want, you can also further your education and become a specialist in:
Dental technician
Anesthetist
Internal medicine
Emergency and critical care
Behavior technician
Zoological medicine
Equine
Surgery
Clinical practice
Nutrition
Clinical pathology
Tuition and Financial Aid
Tuition fees are usually affordable for programs offered in Utah.
Expect it to cost somewhere between $12,000 and $25,000.
For out-of-state students, the cost can be two to three times higher than that.
This doesn't count the additional fees, supplies, or living expenses you might incur.
Luckily, you can apply for financial aid through the Free Application for Federal Student Aid.
Here, you'll find out what types of aid are available and for which you meet the criteria.
The U.S. Department of Veterans Affairs also gives education benefits to veterans and their family members.
Popular Programs
Licensing and Certification
You should know that, unlike other states, Utah doesn't have licensing requirements for vet technicians.
The state doesn't require any renewal or continuing education either.
And so, you can work without ever getting a professional license.
However, if you want to advance and work anywhere in the U.S., then it's necessary to take the VTNE.
Do note that only those graduates from accredited vet technology programs can take the test.
Be prepared, though, because it's not an easy exam.
It lasts for three hours and has 150 questions.
The exam fee costs $300.
After you pass, you can apply for registration of your license with the state board.
Getting a Job in Utah
Vet technicians shouldn't worry about finding a job.
Many vet facilities in Utah are eager to welcome newcomers into their vet staff.
Of course, whether you get the job or not lies solely on the employer.
So to increase your chances, you should look through the job description and make sure you're the person they're looking for.
To get you started, here are some vet facilities that might have job openings in Utah:
Veterinary Centers of America – Utah Branches
All Pet Animal Hospital/Taylorsville

Lakeview Animal Hospital
Jordan River Animal Hospital
Oquirrh Hills Animal Hospital

Banfield Pet Hospitals located in:

Orem
Salt Lake City East
Sandy

Vetco Wellness Centers and Vaccination Clinics located in:

Midvale Petco
Heber City Petco
Harrisville Petco
Salaries for Vet Technicians in Utah
Because of the rising demands for quality vet care, there's now a 15% projected employment growth for vet technicians by 2030.
Because of it, more jobs with competitive salaries will be offered over the decade.
Here are the average annual salaries in cities across Utah:
| Location | Avg. Annual Salary |
| --- | --- |
| Layton,UT | $27,292 |
| Lehi,UT | $26,791 |
| Logan,UT | $27,009 |
| Ogden,UT | $27,395 |
| Orem,UT | $26,920 |
| Provo,UT | $26,920 |
| Saint George,UT | $30,389 |
| Salt Lake City,UT | $28,120 |
| Sandy,UT | $28,043 |
| South Jordan,UT | $27,991 |
| West Jordan,UT | $28,017 |
Regional Salary in Utah
| Region | Employed | Avg. Annual Salary | Avg. Hourly Pay | Top 10% Annual Salary | Bottom 10% Annual Salary |
| --- | --- | --- | --- | --- | --- |
| Logan, UT-ID | 70 | $27,490 | $13.22 | $35,780 | $20,800 |
| Ogden-Clearfield, UT | 280 | $34,920 | $16.79 | $44,780 | $27,060 |
| Provo-Orem, UT | 160 | $35,560 | $17.1 | $44,510 | $27,940 |
| St. George, UT | 50 | $33,220 | $15.97 | $43,530 | $22,790 |
| Salt Lake City, UT | 600 | $36,980 | $17.78 | $46,660 | $28,060 |
* Salary information based on the May 2022 Occupational Employment Statistics (OES) Survey for Veterinary Technologists and Technicians, OCC Code 29-2056, BLS.
* Employment conditions in your area may vary.
Final Words
There's a common misconception going around that vet technicians have it easy.
Well, they got it wrong.
Yes, your work isn't equal to that of the vet's, but you assist the vet—you're their right-hand man.
You're authorized to participate in lab procedures and surgeries.
So yes, you do play an important role in the vet team!
How to Become a Vet Tech by State