Featured Online Programs
Sponsored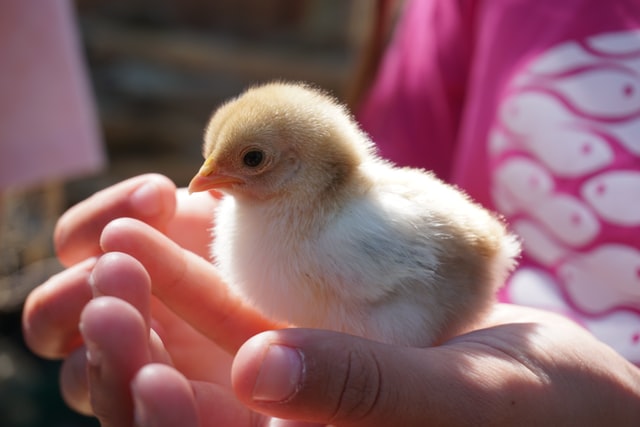 You're dreaming of becoming a vet technician in Hawaii?
Well, great!
A career as a vet technician is extremely rewarding and fulfilling despite its challenges.
What's more, it's a career that's slowly becoming in-demand thanks to pet owners seeing the importance of vet care.
Your education will no doubt prepare you for all possible situations at work.
But you should know that this job will require a lot of physical, mental, and emotional stability.
So here's how you can become a vet technician in Hawaii.
Job Description and Duties of a Vet Technician in Hawaii
The job of a veterinary technician is akin to that of a nurse in a human hospital.
Your job lets you work with both animals and people, taking care of a wide range of tasks.
Some of the things you do are as follows:
Keeping records
Admitting animals into the unit
Assisting the vet during medical procedures
Cleaning after animals
Performing euthanasia
At times, the vet may or may not supervise you during procedures, depending on your capabilities.
Also, you can specialize in various disciplines as a vet technician, such as:
Nutrition
Anesthesiology
Internal medicine
Emergency and critical care
Zoological medicine
Surgery
Clinical practice
Clinical pathology
How to Become One
To work as a vet technician, the first step is to get an associate's degree in vet technology.
As of 2022, Hawaii has no college with accreditation from the American Veterinary Medical Association (AVMA).
But you can still enroll in an accredited program through online courses being offered across the country.
For example, the AVMA's distance education programs.
Then, you must take the Veterinary Technician National Examination (VTNE) for your license.
Education Required for a Vet Technician in Hawaii
To be admitted into the program, you will have to have completed at least :
10 credits of core courses
3 credits of general education courses
2 letters of recommendation
Proof of work experience in the vet field
These core courses are:
Anatomy and physiology
Animal nursing
Computer skills
Laboratory skills
Meanwhile, general education courses refer to math, composition, speech, and/or psychology.
It usually takes two semesters to complete these.
Note that you must have a grade of C or better in all of them as they're required for your Certificate of Achievement in Veterinary Assisting.
After, you'll then go into an interview where the school will determine your abilities and general aptitude to attend the program.
As for the physical prerequisites, here's what you'll have to do:
Get a tuberculosis clearance within the past 12 months
Get tetanus vaccination within the past 10 years
Have a health insurance
Criminal clearance check
And that's not all.
During the summer, you'll have to:
Work in the vet field after your acceptance to the program
Take at least one course from the aforementioned core courses.
As for the actual coursework, once you're in the program, it takes a minimum of two more semesters.
Your courses will include:
Dentistry
Pharmacology
Anesthesiology
Exotic and lab animal procedures
Clinical procedures
Surgical nursing
You'll also have hands-on practices in the labs.
In your final semester, you'll be an intern at a local clinic.
There, a vet will supervise and guide you into the work of a vet technician.
Tuition and Financial Aid
Tuition for the accredited vet technology program in Hawaii is approximately $8,000.
It costs twice that price for out-of-state students.
Add to that about $2,000 to $3,000 for books and lab supplies that you might need.
This estimate doesn't include the living and transportation expenses.
If you can't afford it, you can check the school's website for financial aids you're qualified for.
Or, you can send a request to the Free Application for Federal Student Aid.
Popular Programs
Licensing and Certification
Like in most states, you have to take the VTNE upon earning your associate's degree.
This is an exam regulated by the American Association of Veterinary State Boards, costing $300.
It lasts three hours, with 150 questions.
Take note that only those who graduated from an AVMA accredited program can take this test.
If you pass, you'll be registered as a licensed vet technician.
Getting a Job in Hawaii
In Hawaii, you don't have to be licensed in order to work.
However, attending an accredited school and passing the VTNE will help you in many ways.
For example, landing a good job will be much easier.
It may also come in handy if you move to another state that requires credentialing.
Currently, private practice is where vet techs are in the highest demand.
But many animal clinics and hospitals would be happy to have you work for them, such as:
Veterinary Centers of America – Hawaii Branches

University Animal Hospital
Kaneohe Animal Hospital
Kapolei Animal Hospital
Waipahu Animal Hospital
Family and Oahu Veterinary Specialty Center

Animal Clinic of Honolulu
Ali'i Veterinary Hospital
Salaries for Vet Technicians in Hawaii
With the willingness to spend by pet owners, the vet field has opened more jobs to all.
So being a vet technician now means having a job with good prospects and a high salary.
In fact, the Bureau of Labor Statistics stated that the employment level will grow by 15% by 2030.
And this growth means more income to vet technicians.
Here are the average annual salaries in Hawaii:
| Location | Avg. Annual Salary |
| --- | --- |
| Ewa Beach,HI | $37,996 |
| Hilo,HI | $37,741 |
| Honolulu,HI | $37,996 |
| Kahului,HI | $37,741 |
| Kaneohe,HI | $37,996 |
| Pearl City,HI | $37,996 |
| Waipahu,HI | $37,979 |
Regional Salary in Hawaii
| Region | Employed | Avg. Annual Salary | Avg. Hourly Pay | Top 10% Annual Salary | Bottom 10% Annual Salary |
| --- | --- | --- | --- | --- | --- |
| Kahului-Wailuku-Lahaina, HI | 30 | $42,920 | $20.64 | $51,750 | $36,630 |
| Urban Honolulu, HI | 210 | $43,520 | $20.92 | $49,680 | $34,580 |
* Salary information based on the May 2022 Occupational Employment Statistics (OES) Survey for Veterinary Technologists and Technicians, OCC Code 29-2056, BLS.
* Employment conditions in your area may vary.
Final Words
Before you take that first step, remember to ask thoroughly about all the aspects of this job.
All the info you can get is more beneficial than you know.
Also, don't forget to build up your communication skills as it helps build connections with clients and colleagues.
Talking to pet owners, offering them hope and empathy, is a quality that makes you an excellent vet professional.
So if you think you can master all these skills, then go for it.
We are rooting for you on your way to becoming a vet technician!
How to Become a Vet Tech by State