Featured Online Programs
Sponsored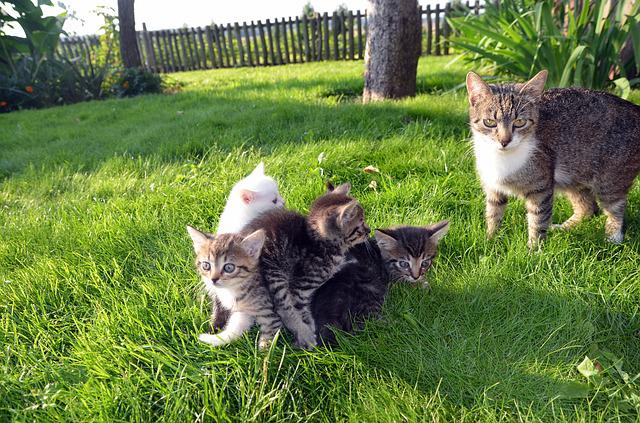 Pet owners consider their pets family.
As such, they take animal healthcare seriously.
They go to vet facilities for check-ups and emergency care just to make sure their pets are healthy and good.
What's more, they rely on and trust the vet team to provide the best vet care for their pets.
So if you love animals just as much, then why not try becoming a vet technician in North Carolina?
Read on to learn how this profession might just be the right one for you.
Job Description and Duties of a Vet Technician in North Carolina
As a vet technician, you're expected to perform various jobs to tend to animals in need of treatment.
You'll encounter emergency situations at times, but the usual tasks involve:
Conducting lab work and diagnostics
Applying anesthesia
Keeping and updating patient records
Scheduling appointments
Restraining and helping animals
Cooperating with other vet facilities
Cleaning and sterilizing the workspace and equipment
How to Become One
There are a few steps to do if you want to be a vet technician.
First, you must earn an associate's degree in vet technology.
You can get this by enrolling in an accredited vet technology program in North Carolina.
Per the American Veterinary Medical Association, you can choose to study at any of these vet colleges:
Asheville-Buncombe Technical Community College
Cape Fear Community College
Central Carolina Community College
Gaston College
Miller-Motte College
Nash Community College
After graduating, you'll then take and pass two exams to obtain your professional license:
North Carolina State Examination
Education Required for a Vet Technician in North Carolina
In the program curriculum, you will learn vet courses, such as:
Parasitology
Anatomy and physiology
Anesthesiology
Nursing
Veterinary math
Microbiology
Veterinary math
Hematology
Terminology
Radiology
Dentistry
You'll also do lab work on-campus to help you practice skills and assimilate knowledge.
Later, you will intern at a local vet facility under the guidance and supervision of the vet.
There, you'll learn what it's like to work as a vet technician at a fully-functional facility.
Tuition and Financial Aid
Of all vet degrees, vet tech programs aren't that expensive.
On average, tuition costs between $6,000 to $30,000 for the entire program.
This is exclusive of the books, lab supplies, and general student fees, which can amount to $2,000 to $3,000.
Fortunately, North Carolina vet colleges have student aid programs to help ease your financial burden.
Federal and state financial aid programs are also available for as long as you're qualified.
Most of them will consider you when you apply through the Free Application for Federal Student Aid.
Popular Programs
Licensing and Certification
Well, you've finished the program, so now what?
Now, you prepare for the licensure exams to become a Registered Vet Technician.
To earn this designation, you will take and pass:
VTNE
North Carolina State Examination
For VTNE, the exam fee is $300, wherein you'll answer 150 questions within three hours.
For the state exam, it's $50, wherein you'll answer 50 questions online.
The North Carolina Veterinary Medical Board requires you to renew your license every two years.
The board exempts you from applying for the first renewal if you graduate the same year you become licensed.
Otherwise, you will have to complete 12 hours of continuing education.
Six of those hours can be done online.
Getting a Job in North Carolina
With education completed and a license earned, you're now ready to find a job.
Luckily, North Carolina has plenty of vet facilities hiring vet technicians.
And so, you won't have a hard time finding work.
Here are some potential employers in North Carolina that may offer you a job:
Veterinary Centers of America – North Carolina Branches

Stoney Creek Animal Hospital
Whispering Pines Animal Hospital
Triangle Tower Animal Hospital
Animal Hospital West

Banfield Pet Hospitals located in:

Cary
Durham Southpoint
Sanford

Vetco Wellness Centers and Vaccination Clinics located in:

Greensboro Petco
Durham Petco
Charlotte Petco
Concord Petco
Salaries for Vet Technicians in North Carolina
A vet technician's salary may not be on par with other similar occupations, but it's sufficient to support your lifestyle.
Plus, expect an increase in your paycheck, especially when there's a 15% projected employment growth for this career.
Below, you'll find the average annual salaries for vet technicians in North Carolina.
| Location | Avg. Annual Salary |
| --- | --- |
| Asheville,NC | $27,235 |
| Burlington,NC | $28,130 |
| Cary,NC | $28,444 |
| Chapel Hill,NC | $28,191 |
| Charlotte,NC | $29,043 |
| Concord,NC | $28,465 |
| Durham,NC | $28,284 |
| Fayetteville,NC | $27,205 |
| Gastonia,NC | $29,082 |
| Greensboro,NC | $28,255 |
| Greenville,NC | $28,237 |
| Hickory,NC | $28,786 |
| High Point,NC | $28,504 |
| Jacksonville,NC | $26,835 |
| Kannapolis,NC | $28,067 |
| Raleigh,NC | $28,444 |
| Rocky Mount,NC | $28,237 |
| Salisbury,NC | $28,136 |
| Wilmington,NC | $27,042 |
| Wilson,NC | $28,237 |
| Winston Salem,NC | $28,403 |
Final Words
Being a vet technician is a dream come true for animal lovers advocating for animal health and welfare.
The job has fewer and lighter responsibilities than that of the vet, true.
But what you do contributes significantly to animal healthcare.
After all, you're the person the vet team considers the vet's right-hand man.
So practice your skills and gain more experience to become the person trusted by the vet team and clients.
How to Become a Vet Tech by State