Featured Online Programs
Sponsored
Did you know that the rapid growth of the vet industry has led to an increase in vet professionals?
These people are more in demand now than ever!
So if you're interested in helping animals get better for a living, now is the time to start a vet career.
One of the careers you can consider is vet technician.
On this page, you'll learn what a vet technician does and how to become one in New Hampshire.
Job Description and Duties of a Vet Technician in New Hampshire
Many future vet technicians wonder what exactly falls under their jurisdiction.
Well, at its most basic, you'll provide assistance to the vet at every stage of the vet care.
This means that in and out of clinical examinations, you will do the following tasks:
Performing analyses of the animal's bodily fluids and discharge
Physical examinations that lead to further diagnostics of the disease or illness
Inducing and maintaining anesthesia
Applying medications, fluids, and blood products following the vet's instructions
Taking the pet's body temperature
Monitoring pulse and respiration
Dressing injuries and applying first aid
Handing over tools and equipment to the vet during surgeries
Performing euthanasia when necessary
These tasks are most common in private practice.
However, you don't have to limit yourself to working in a vet clinic.
You can also get employed in any of these areas:
Public research institutions
Military services
Humane societies
Rescue organizations
Veterinary teaching hospitals
Livestock and equine facilities
Diagnostic laboratories
Zoos and exotic animal facilities
How to Become One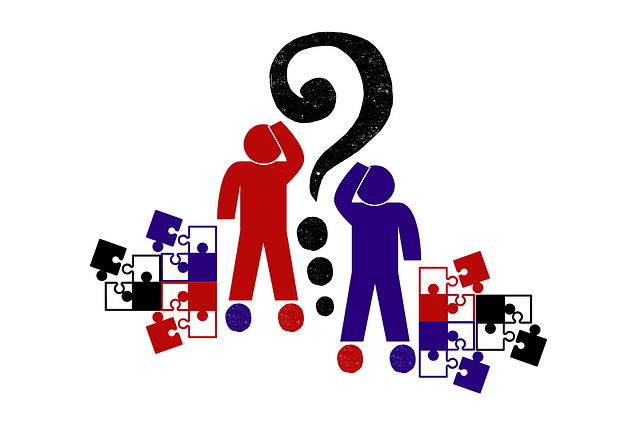 To be a vet technician, you must first get an associate's degree in vet technology.
You can do this by enrolling in an accredited program at any of these schools:
Great Bay Community College
University of New Hampshire
After completing it, you will take the Veterinary Technician National Examination (VTNE).
Passing it will make you a Certified Vet Technician in New Hampshire.
Education Required for a Vet Technician in New Hampshire
Vet technology is a science-based profession.
So its prerequisite courses are focused on the sciences, which you must've completed before enrollment into the program.
Other admission requirements include:
High school diploma or GED equivalent
Passing scores on ACT, SAT, or ACCUPLACER
Entry interview
We advise you to visit the school's website for the complete requirements.
If you get admitted successfully, then you will learn vet courses relative to your career.
Some of the subjects you'll study include:
Anatomy
Physiology
Terminology
Nursing skills
Radiology
Anesthesiology
Parasitology
Hematology
Clinical skills
Animal diseases and treatment
Part of the curriculum is lab work where you get to practice what you learn under the professor's guidance.
Then, usually in the last semester, you will intern at a local vet facility under the vet's supervision.
There, you'll experience the actual work a vet technician does every day.
Tuition and Financial Aid
In New Hampshire, tuition rates from approximately $20,000 to $35,000 for the entire program.
This excludes expenses on books, lab costs and supplies, insurance, and general student fees.
We encourage you to inquire from the school to know the complete details about their tuition rates.
If you can't afford this, then you can apply for financial aid from the school or the government.
Most financial aid programs will consider you when you complete the Free Application for Federal Student Aid.
And if you're a veteran or their dependent or family member, the government offers education benefits.
Visit the U.S. Department of Veterans Affairs for more details.
Popular Programs
Licensing and Certification
After finishing your education, you will have to take the VTNE for a fee of $300.
You can only take this if you're a graduate of an accredited program.
In the exam, you will answer 150 questions to be completed within three hours.
If you pass, you will be a Certified Vet Technician in New Hampshire.
To keep your license current, you will have to complete 12 credit hours of continuing education every year.
Getting a Job in New Hampshire
With your license secured, you can now look for a job in New Hampshire.
Many vet facilities will likely hire you, provided, of course, that you meet their qualifications.
Here are some of the vet facilities you can consider checking out and sending an application to:
Veterinary Centers of America – New Hampshire Branches

Daniel Webster Animal Hospital
Capital Area Veterinary Emergency and Specialty
Lakes Region Veterinary Hospital
Laconia Animal Hospital

Banfield Pet Hospitals located in:
Vetco Wellness Centers and Vaccination Clinics located in:

Dover Petco
Concord Petco
Gilford Petco
Plaistow Petco
Salaries for Vet Technicians in New Hampshire
You'll be glad to know that New Hampshire has high employment prospects for vet technicians.
That's thanks to the rising number of pet owners willing to spend more on quality vet care services.
As a result, the vet field has grown rapidly, making vet professionals more in demand than ever.
Plus, this effect has made vet facilities offer highly competitive salaries on the market today.
Here are the average annual salaries for vet technicians across New Hampshire:
| Location | Avg. Annual Salary |
| --- | --- |
| Bedford,NH | $31,308 |
| Concord,NH | $30,597 |
| Derry,NH | $31,689 |
| Dover,NH | $30,360 |
| Keene,NH | $31,136 |
| Manchester,NH | $31,308 |
| Merrimack,NH | $32,139 |
| Nashua,NH | $32,139 |
| Portsmouth,NH | $30,360 |
| Rochester,NH | $30,235 |
| Salem,NH | $31,427 |
Regional Salary in New Hampshire
| Region | Employed | Avg. Annual Salary | Avg. Hourly Pay | Top 10% Annual Salary | Bottom 10% Annual Salary |
| --- | --- | --- | --- | --- | --- |
| Dover-Durham, NH-ME | 110 | $42,440 | $20.4 | $55,790 | $35,450 |
| Manchester, NH | 130 | $46,130 | $22.18 | $58,070 | $36,130 |
| Portsmouth, NH-ME | 160 | $45,600 | $21.92 | $59,450 | $37,140 |
* Salary information based on the May 2022 Occupational Employment Statistics (OES) Survey for Veterinary Technologists and Technicians, OCC Code 29-2056, BLS.
* Employment conditions in your area may vary.
Final Words
Being an animal lover, one way you can help animals in need is to get involved in the vet profession.
Becoming a vet technician allows you access to medicines and treatments to help patients get better.
Of course, we can't deny that the job has its challenges that could take a huge toll on you.
But when you contribute to the overall animal health care, then the gains outweigh the losses.
Because what you do as a vet technician matters in the vet field.
Veterinary Technician Schools by City
How to Become a Vet Tech by State