Featured Online Programs
Sponsored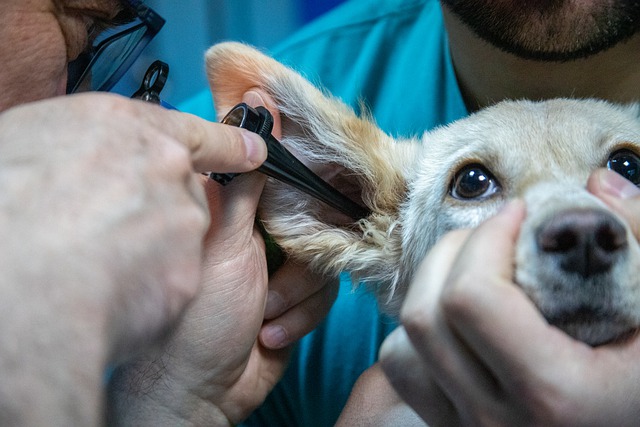 Even those with the strongest hearts can't bear to see their beloved pets injured or ill.
As someone interested in becoming a part of the vet field, you'll encounter situations that'd make you emotional.
It's why love for animals and empathy are important qualities to have in a vet staff.
Although emotionally taxing, this job does give you a sense of fulfillment in seeing your patients healthy once again.
So if you're ready to face these kinds of situations, then here's how you can be a vet technician in Nebraska.
Job Description and Duties of a Vet Technician in Nebraska
Vet technicians play an important role in an animal care facility.
Your duties will be tightly connected with communication with pet owners and empathy towards them.
In addition, you're the vet's right-hand man.
Vets trust you to assist and help them perform vet exams and procedures, especially surgeries.
You anticipate and take care of everything they might need in the course of the procedure.
Of course, you won't have to be with the vet all the time.
You have other duties that you can do independently.
Here are some of them:
Record-keeping
Cleaning after animals
Emergency care and first aid
Monitoring pulses, blood temperature, etc.
Taking x-rays
Applying medications, fluids, and blood products
Patient communication
Administering anesthesia
Of all your duties, the one that'll take an emotional toll on you most is assisting in euthanasia.
Working as a vet technician, you'll most likely work in private practice.
However, you have other options, especially when you take up a specialization.
If you do, you can work in:
Internal medicine
Emergency and critical care
Zoological medicine
Surgery
Clinical practice
Nutrition
Clinical pathology
And many more
How to Become One
To be a vet technician, you must earn an associate's degree in vet technology at an accredited school.
Unfortunately, Nebraska has no college accredited by the American Veterinary Medical Association.
But you can still enroll in a course through:
After you graduate, take the Veterinary Technician National Examination (VTNE) for your license.
Education Required for a Vet Technician in Nebraska
For most schools, admission requirements and prerequisites are more or less the same but with significant variations.
You'll have to visit their websites for more specific information about it.
The one they have in common is their requirement for a high school diploma or GED equivalent.
Other requirements may or may not include the following:
Submit an essay
Go to an interview
Passing or high scores on SAT, ACT, COMPASS, or ASSET
In regards to prerequisites, these can be:
Basic courses (biology, chemistry, math, etc.)
Past experience in the vet field (at least eight hours)
Some colleges will allow you to take the courses while in high school.
But don't worry if you haven't taken them then.
You can always complete these basic courses before your admission.
Once you've successfully enrolled, you'll take and learn these subjects:
Anatomy
Physiology
Biology
Radiology
Anesthesia
Large and small animal medicine
Pathology
Practice management
Veterinary economics
Surgery
Pharmacology
Clinical skills
And many others
Some courses include lab work at in-campus laboratories where you can do hands-on practice.
Later, you'll do an internship at a local vet clinic to get real-life experience in the life of a vet technician.
All in all, it takes two to three years to graduate with an associate's degree.
Tuition and Financial Aid
Tuition fees are very affordable in Nebraska, though they can rise if you take more time to finish the program.
Two-year programs cost less than $20,000, including books, fees, and supplies needed.
Tuition, however, is higher for out-of-state students.
Luckily, there are federal and state financial aids available for you.
Nebraska's Coordinating Commission for Postsecondary Education lists all state-sponsored aids and scholarships.
For federal financial aid, send in a request first to the Free Application for Federal Student Aid.
You can also research here what types of aid are available and for which you meet the criteria.
Educational benefits are also given to veterans and their family members.
Simply visit the U.S. Department of Veterans Affairs for inquiries.
Popular Programs
Licensing and Certification
Unfortunately, you're still not done with exams.
But the good news is you're almost there!
You only have to take the VTNE for your professional license as a vet technician.
The American Association of Veterinary State Boards will only allow students who graduated from an accredited program to take the test.
And passing it is no easy feat.
It has 150 questions and lasts for three hours.
You'll pay $300 for the exam fee.
If you pass, you can then apply for a license from the state board for a fee of $100.
You're also required to apply for license renewal every two years with 16 hours of continuing education.
Getting a Job in Nebraska
Vet technicians in Nebraska shouldn't worry about finding a job.
Though the employers are the ones that make the final hiring decision, generally speaking, there's a place for everyone.
Here are some of the vet facilities that might become your employer in the future.
Nebraska Veterinary Medical Association
Veterinary Centers of America – Nebraska Branches

MidWest Veterinary Referral & Emergency Center
Animal Medical Center of Omaha
80 Dodge Animal Hospital

Banfield Pet Hospitals located in:

West Maple
Oak View
Papillion
Salaries for Vet Technicians in Nebraska
The Bureau of Labor Statistics projected a 15% growth in employment levels from 2020 to 2030.
That's thanks to the increasing demands of pet owners for good, quality vet care services.
As such, they're willing to spend more for it, resulting in more job openings with competitive pay.
Here are the average annual salaries in cities across Nebraska:
| Location | Avg. Annual Salary |
| --- | --- |
| Bellevue,NE | $28,031 |
| Fremont,NE | $27,600 |
| Grand Island,NE | $27,457 |
| Hastings,NE | $27,457 |
| Kearney,NE | $27,457 |
| Lincoln,NE | $27,843 |
| Norfolk,NE | $24,400 |
| North Platte,NE | $26,632 |
| Omaha,NE | $28,031 |
Regional Salary in Nebraska
| Region | Employed | Avg. Annual Salary | Avg. Hourly Pay | Top 10% Annual Salary | Bottom 10% Annual Salary |
| --- | --- | --- | --- | --- | --- |
| Lincoln, NE | 100 | $37,030 | $17.8 | $48,450 | $27,870 |
| Omaha-Council Bluffs, NE-IA | 260 | $37,750 | $18.15 | $47,760 | $28,620 |
* Salary information based on the May 2022 Occupational Employment Statistics (OES) Survey for Veterinary Technologists and Technicians, OCC Code 29-2056, BLS.
* Employment conditions in your area may vary.
Final Words
Many people may believe a vet technician's job is easy and not that significant.
But don't let their words sway your decision to become part of the vet field.
It's your dream to help animals in need, so be firm and work hard toward this career.
Remember, you're the vet's right-hand man.
You work alongside them in restoring animals to good health.
How to Become a Vet Tech by State