Featured Online Programs
Sponsored
Today, a growing number of people adore animals and want to help them in any way they can.
Because of this, the number of animal welfare facilities and hospitals is also growing.
So if you have a great love for animals, then a job in the veterinary profession might be a good fit for you.
Here's how you can be a vet technician dedicated to helping animals in critical conditions in Oklahoma.
Job Description and Duties of a Vet Technician in Oklahoma
Pet owners see the importance you and the rest of the vet team play in vet care.
In return, you should communicate with them well and show empathy and understanding.
It's part of your duty as a vet technician.
Apart from that, your work will make you cooperate closely with the vet.
You'll take care of everything the vet might need.
Other duties you'll perform are as follows:
Record-keeping
Emergency care and first aid
Taking their vitals, pulse, and body temperature
Handling their bodily fluids or discharge
Taking X-rays
Applying medications, fluids, and blood products per the vet's instructions
Patient communication
Administering anesthesia
Cleaning after animals
Performing euthanasia
Note that you may have to pull plenty of night shifts and sacrifice weekends or holidays, so be prepared.
How to Become One
To be a vet technician, you need to earn an associate's degree in veterinary technology.
In Oklahoma, only one school has accreditation from the American Veterinary Medical Association.
Namely, the Oklahoma State University.
Luckily, there are online vet technician programs in the U.S. that you can enroll in.
Once graduated, you'll have to take and pass the following exams to obtain your license:
Oklahoma State Board Examination
Education Required for a Vet Technician in Oklahoma
Before enrolling, there are some prerequisite courses you may not have had the chance to attend in high school.
These are math, communications, biology, chemistry, humanities, and/or physical science.
The good news is that these credentials are transferable if you've taken them outside of Oklahoma.
During the program, the coursework will be mainly science-based.
You will learn the following courses:
Anatomy
Physiology
Biology
Radiology
Anesthesia
Large and small animal medicine
Pathology
Practice management
Veterinary economics
Surgery
Pharmacology
Clinical skills
Some courses include lab work at in-campus laboratories where you can get hands-on practice.
Then, you'll do an internship at a local vet clinic to see what the job is like in real life.
All in all, it will take you two to three years to finish the program.
You can also specialize in any of the following areas and become a specialist:
Dental technician
Anesthetist
Internal medicine
Emergency and critical care
Behavior technician
Zoological medicine
Equine
Surgery
Clinical practice
Nutrition
Clinical pathology
Tuition and Financial Aid
Tuition fees are very affordable in Oklahoma, costing less than $12,000.
However, tuition for out-of-state students can be two to three times higher.
And this is on top of the additional fees, supplies, and living expenses.
In acquiring financial aid, almost all applications start with the Free Application for Federal Student Aid.
Visit their website to find out what types of aid are available and for which you meet the criteria.
The Department of Veterans Affairs also grants educational benefits to veterans and their family members.
State-sponsored financial aid programs can also be availed.
Simply visit the Oklahoma College Assistance Program for detailed information.
Popular Programs
Licensing and Certification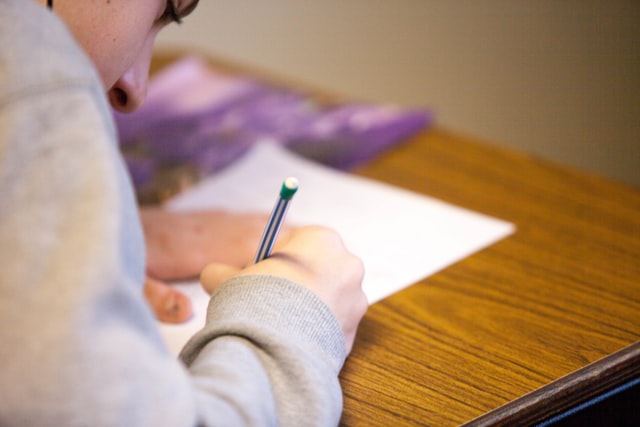 After your education, you will take two vet technician licensure exams.
We encourage you to prepare well for these two exams as they're not easy to pass.
One is the VTNE, regulated by the American Association of Veterinary State Boards.
Note that you can only take this if you've graduated from an accredited vet technology program.
The VTNE lasts for three hours with 150 questions.
It costs $300 each take.
Another is the Oklahoma State Board Examination.
Once you've obtained your license, you must renew it every two years.
You can do so by paying the renewal fee and completing 16 hours of continuing education.
You can visit the Oklahoma State Board for the application and renewal of your license.
Getting a Job in Oklahoma
Vet technicians in Oklahoma shouldn't worry about finding a job.
There's a job open for everyone.
Of course, you must meet the qualifications set by the employer to get hired.
Here are some of the vet facilities in Oklahoma that might offer you a job:
Oklahoma Veterinary Medical Association
Veterinary Centers of America – Oklahoma Branches

Woodland Broken Arrow Animal Hospital
Owasso Animal Medical Center
Veterinary Medical Center
Kickingbird Animal Hospital

Vetco Wellness Centers and Vaccination Clinics located in:

Oklahoma City Petco
Norman Petco
Edmond Petco
Stillwater Petco
Salaries for Vet Technicians in Oklahoma
Work in the vet field is slowly becoming coveted, and that affects the expected salary.
With how pet owners are willing to spend more on vet care, you can be sure that you can receive a satisfying income.
Here are the average salaries in cities across Oklahoma:
| Location | Avg. Annual Salary |
| --- | --- |
| Altus,OK | $25,142 |
| Bartlesville,OK | $28,118 |
| Broken Arrow,OK | $28,296 |
| Edmond,OK | $28,026 |
| Enid,OK | $27,848 |
| Lawton,OK | $25,231 |
| Muskogee,OK | $28,118 |
| Norman,OK | $27,937 |
| Oklahoma City,OK | $28,115 |
| Stillwater,OK | $27,848 |
| Tulsa,OK | $28,385 |
Regional Salary in Oklahoma
| Region | Employed | Avg. Annual Salary | Avg. Hourly Pay | Top 10% Annual Salary | Bottom 10% Annual Salary |
| --- | --- | --- | --- | --- | --- |
| Lawton, OK | 30 | $26,500 | $12.74 | $33,300 | $19,290 |
| Oklahoma City, OK | 370 | $34,790 | $16.73 | $44,970 | $23,110 |
| Tulsa, OK | 270 | $34,720 | $16.69 | $47,440 | $23,420 |
* Salary information based on the May 2022 Occupational Employment Statistics (OES) Survey for Veterinary Technologists and Technicians, OCC Code 29-2056, BLS.
* Employment conditions in your area may vary.
Final Words
If you're thinking about a career in the vet profession, now's the right time to catch that train.
Vet technicians are currently in high demand, with many vet clinics looking for educated and trained workers.
But before you make that first step, consider the downsides as well that you might encounter.
All the extra hours, the physical and emotional toll it will have on you, and the unpleasant tasks you'll have to perform.
If, after that, you still think this is exactly what you should do in the future, then we await the day you become a licensed vet technician.
There's no profession more fulfilling than that of a person helping those in need.
How to Become a Vet Tech by State