Featured Online Programs
Sponsored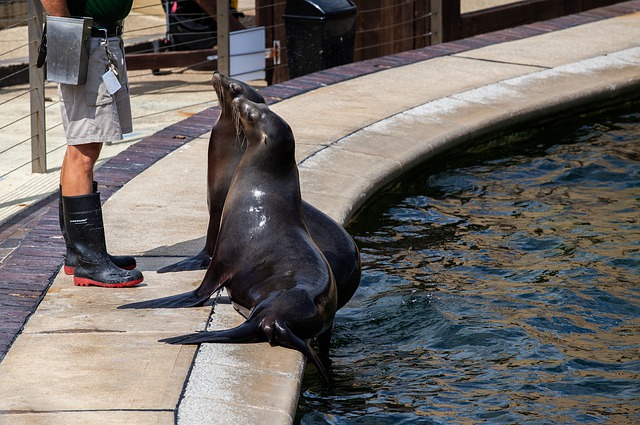 If you can see yourself enjoying taking care of animals for a living, then a career as a vet technician may be a good choice for you.
One good reason why young people pursue this is the 15% employment growth it has by 2030.
This growth will mean better job prospects and salaries for everyone in this career.
So if you're interested, then here's how you can become a vet technician in Alaska.
Job Description and Duties of a Vet Technician in Alaska
Once you're ready to try and pursue this career, get acquainted with the responsibilities of a vet technician.
In simpler terms, a vet technician is to vet care like the nurse is to patient care.
You need to have the physical stamina to be able to:
Spend your day working on your feet
Communicate with pet owners and the vet team
Assist the vet with whatever they need
Your main duties may include the following tasks:
Help out during surgeries and other clinical procedures
Restraining animals during examinations
Taking their body temperature, pulse, and X-rays
Handling their bodily fluids or discharge
Applying medications, fluids, and blood products per the vet's instructions
Addressing injuries and applying first aid
Now, keep in mind that you don't have to work in private practice.
You can lend your talents and services to other areas of the vet field like:
Animal rescue shelters
Humane societies
Military services
Zoo or exotic animal facilities
Pharmaceuticals
How to Become One
Now that you know a vet technician's duties, it's time to learn the steps of becoming one in Alaska.
First, choose a school with an accredited vet technology program.
At times, in order to be admitted into the program, you must've passed the general prerequisite courses.
These are subjects in biology and other sciences, basic math, English, and computer skills.
This is required because the courses within the program are heavily science-based.
And having background knowledge of them ensures you will understand the core classes in:
Physiology
Terminology
Parasitology
Radiology
Hematology
Anesthesiology
Animal restraint
Wound care
Large and small animal nursing
When you complete the program in two years, you will earn an associate's degree in vet technology.
Further, graduating from an accredited program will mean eligibility to take the Veterinary Technician National Examination (VTNE).
If you pass, you'll become a Certified Vet Technician not only in Alaska but also in the U.S.
Education Required for a Vet Technician in Alaska
The thing is, Alaska doesn't have any schools with accredited vet technician programs.
So here are your options:
Option 1
The American Veterinary Medical Association (AVMA) offers a distance education program to students.
In this type of schooling, classwork is done over the internet and you can complete them at your own pace.
Of course, actual lab work and hands-on practice are needed.
So for your internship, you will choose to apply at a local vet facility to get your real-life training with a vet.
Option 2
Alaska is a member of the Western Interstate Commission for Higher Education (WICHE).
Because of it, you can enroll in a vet college located in the other 15 western states at a reduced tuition level of 150% of that school's in-state tuition.
But please choose wisely as not all schools have accredited vet technology programs.
Visit the AVMA website for a complete list of states with accredited programs.
Option 3
This option is a hybrid of the first two options, which can be done in many ways.
It all depends on your means, schedule, and what works best for you.
For example, you can finish all your prerequisites at a local two-year or four-year college.
Then you can jump on the distance education bandwagon or attend one of the WICHE schools.
Tuition and Financial Aid
Since there are three options you can take to complete your vet technician education, it's a little complicated to determine the tuition rates.
But, generally, the entire program won't cost more than $20,000.
Financial aid is less complicated to talk about.
Every school offers basically the same financial aid programs that you can apply for if you meet the criteria.
Students looking for financial aid must submit an application to the Free Application for Federal Student Aid.
Popular Programs
Licensing and Certification
The generally accepted method of obtaining a license in Alaska is passing the VTNE.
However, the state allows another way for you to become a licensed vet technician.
Of course, you'll still have to take the VTNE.
But in order to get there, you don't need to graduate from an accredited program.
Instead, you can complete two years of practice and training supervised by a licensed veterinarian.
You must complete this within three years prior to your application.
Getting a Job in Alaska
At this point, you'll probably want to start looking for a job immediately.
Fortunately, Alaska offers several vet facilities where vet technicians are most wanted.
Keep in mind that it can't be predicted if you'll be hired in the end.
It all depends on the employer and their specific preferences at the time.
Here are the potential employers you can apply to here:
Alaska State Veterinary Medical Association
Veterinary Centers of America – Alaska Branches

Alaska Pet Care Animal Hospital
Bering Sea Animal Hospital
Eagle River Animal Hospital
Big Lake Animal Hospital

Alaska Veterinary Clinic
North Pole Veterinary Hospital
Salaries for Vet Technicians in Alaska
In general, a vet technician is a job with a good prospect.
It stems from the fact that vet professionals will be needed more in the future as the industry grows.
This can mean higher and more competitive salaries for vet technicians in the near future.
Take a look at the average annual salaries in Alaska taken as of this writing:
| Location | Avg. Annual Salary |
| --- | --- |
| Anchorage,AK | $40,958 |
| Fairbanks,AK | $40,634 |
| Juneau,AK | $40,062 |
| Palmer,AK | $40,412 |
| Sitka,AK | $39,516 |
| Wasilla,AK | $40,412 |
Regional Salary in Alaska
| Region | Employed | Avg. Annual Salary | Avg. Hourly Pay | Top 10% Annual Salary | Bottom 10% Annual Salary |
| --- | --- | --- | --- | --- | --- |
| Anchorage, AK | 160 | $47,100 | $22.65 | $51,980 | $36,040 |
* Salary information based on the May 2022 Occupational Employment Statistics (OES) Survey for Veterinary Technologists and Technicians, OCC Code 29-2056, BLS.
* Employment conditions in your area may vary.
Final Words
The best investment you can make is in your education.
And so, gather resources and other information that can help you make an informed career decision.
You should know that it takes a lot more than just love for animals to be a good vet technician.
It takes plenty of skills, knowledge, as well as honed experiences, to provide quality vet care to animals.
How to Become a Vet Tech by State