Featured Online Programs
Sponsored
Do you want to treat animals for a living but can't afford it?
Then maybe you can consider becoming a vet technician in Tennessee.
It has fewer responsibilities than that of a vet, true.
But the satisfaction you get to see animals healthy again isn't inferior to that of the vet.
What's more, you're the vet's right-hand man who supports and assists them in every step of animal care.
So if you're interested in this demanding yet noble career, read on to learn more.
Job Description and Duties of a Vet Technician in Tennessee
In reality, you shoulder more responsibilities than most people would ever think a vet technician does.
As a vet technician, you're expected to perform vet care and administrative work.
In private practice, here are the tasks you usually do:
Providing basic animal care
Applying anesthesia
Keeping records of patients
Doing lab work and diagnostics
Restraining and managing animals
Assisting during surgeries
Monitoring behavior and conditions
Providing nursing care to ill and/or recovering patients
Administering emergency first aid as needed to injured animals
Collecting blood, urine, or tissue samples for laboratory testing
Sterilize and clean operating rooms and equipment
Communicating with pet owners
Cooperating with other vet facilities
How to Become One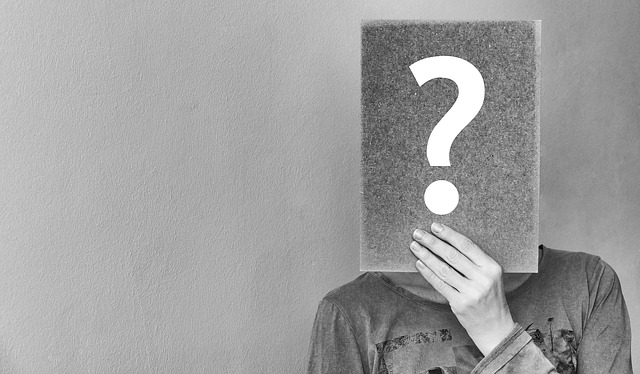 To be a vet technician, you need an associate's degree in vet technology.
To earn that, you must enroll in an accredited program offered by the following schools:
Austin Peay State University
Chattanooga State Community College
Columbia State Community College
Lincoln Memorial University
University of Tennessee at Martin
Volunteer State Community College
Then, you'll have to take the Veterinary Technician National Examination (VTNE).
Only when you pass it can you be recognized as a Certified Vet Technician by the state.
Education Required for a Vet Technician in Tennessee
Now that you know how to become one, let's take a look at your education and training.
In Tennessee, attending an accredited program means you can enroll in any AVMA-approved college.
During the program, you will learn vet courses like:
Parasitology
Anatomy and physiology
Anesthesiology
Nursing
Veterinary math
Microbiology
Veterinary math
Hematology
Terminology
Radiology
Dentistry
Don't worry about the hands-on training.
Most colleges have modern and well-equipped labs where you can practice tending to animals.
Of course, this will be done under the supervision of the instructors.
In the final semester, you will have an internship at a local vet facility.
There, you'll work under the guidance of the vet, learning the ins and outs of the job.
Tuition and Financial Aid
In vet degrees, tuition can be quite expensive.
But the same can't be said to vet technology programs.
Generally, this two-year program can cost $6,000 to $30,000.
For more detailed information, we suggest that you inquire from the school.
Aside from the tuition, you may have to set aside some expenses for books and lab supplies.
We estimate it to cost about $2,000 to $3,000; living and transportation expenses aren't included.
If you can't afford it, you can ask the school for available scholarships, grants, and loans you qualify for.
Or, you may also submit an application to the Free Application for Federal Student Aid.
Popular Programs
Licensing and Certification
Hold up the celebration because you still have one hurdle to pass.
And that is the VTNE, a licensure exam regulated by the American Association of Veterinary State Boards.
This exam costs $300, with 150 questions to be answered completely in three hours.
Once you pass it, you'll be eligible to apply for certification issuance from the state board.
Also, you'll be required to renew your license every year by completing at least 12 credits of continuing education.
No more than four credits can be done online or via other channels.
Getting a Job in Tennessee
Now you're ready to land your first job!
It shouldn't be too difficult because there are always new vet facilities looking for newcomers like you in Tennessee.
Here are some of the potential employers you may consider applying to:
Veterinary Centers of America – Tennessee Branches

Eads Animal Hospital
Murphy Road Animal Hospital
Animal Care Center of Mt. Juliet
Ragland & Riley Animal Hospital

Banfield Pet Hospital

Murfreesboro
Smyrna
Hermitage
Chattanooga
Clarksville
Salaries for Vet Technicians in Tennessee
To tell you the truth, a vet technician's salary is modest compared to others.
But you shouldn't worry because statistics see rapid development in the vet field.
The Bureau of Labor Statistics reported a 15% employment growth by 2030.
As a result, vet technicians will enjoy good job prospects with competitive salaries by the end of the decade.
Take a look at these average vet technician salaries in Tennessee.
| Location | Avg. Annual Salary |
| --- | --- |
| Chattanooga,TN | $26,641 |
| Clarksville,TN | $26,651 |
| Franklin,TN | $27,378 |
| Germantown,TN | $27,978 |
| Hendersonville,TN | $27,433 |
| Jackson,TN | $27,840 |
| Johnson City,TN | $25,804 |
| Kingsport,TN | $25,901 |
| Knoxville,TN | $27,113 |
| Memphis,TN | $28,047 |
| Murfreesboro,TN | $27,267 |
| Nashville,TN | $27,475 |
Final Words
Like the vet, vet technicians provide a great deal of care to animal patients.
And they do this despite the challenging hours and toll on their physical, mental, and emotional states.
That's why they deserve the respect and admiration the community gives.
The exhaustion you feel is nothing compared to the satisfaction of seeing your patients back to health again.
How to Become a Vet Tech by State