Featured Online Programs
Sponsored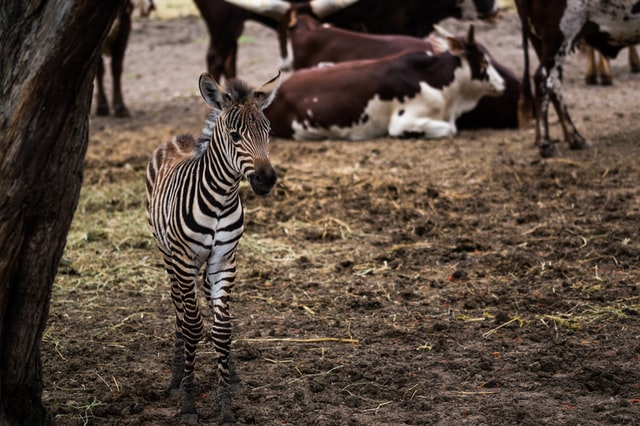 Veterinary medicine is developing rapidly in today's world.
It's all thanks to the growing number of pet owners and the positive attitudes toward animal care.
Statistics show that vet technicians and other vet professions will become increasingly coveted in the U.S.
Because of it, more jobs have been opened for everyone in the vet field.
This alone should be enough to make you take the first step toward this career.
Like every job, it has its upsides and its downsides.
But if you take a firm stance on it and power through, you'll enjoy it immensely.
So if you're ready, here's how you can become a vet technician in Missouri.
Job Description and Duties of a Vet Technician in Missouri
Proper veterinary education is not required by law in order to work as a veterinary technician.
At a minimum, you must have completed basic high school education to perform minor tasks, like administrative issues.
However, your chances of working in a serious environment without proper education are low.
This is because not anyone can do a vet technician's job.
You'll basically be the closest personnel to the vet—their right-hand man.
You're in charge of technical things like:
Keeping records of patients and their clinical testing results and analyses
Monitoring their vitals (blood pressure, body temperature, etc.)
Assisting the vet in surgeries
Cleaning after the workstation
On another note, as a vet technician, you can also specialize in other vet fields.
You can be a specialist in any of the following:
Dental technology
Anesthesia
Internal medicine
Emergency and critical care
Behavior technology
Zoological medicine
Equine
Surgery
Clinical practice
Nutrition
Clinical pathology
How to Become One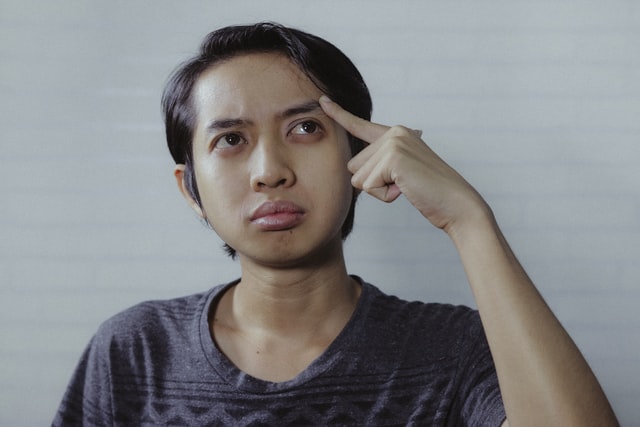 Students in some states don't have colleges with accredited vet technology programs.
Luckily for you, Missouri isn't one of those states.
The University of Missouri – Columbia has the accreditation of the American Veterinary Medical Association's Committee on Veterinary Technician Education and Activities.
There are also accredited online courses you can avail of if you can't attend in-person classes.
Once you've obtained your associate's degree, you'll then take the Veterinary Technician National Examination (VTNE).
Aside from that, you also need to take the Missouri State Board Examination.
Passing these two exams will make you a registered licensed vet technician.
Education Required for a Vet Technician in Missouri
Each school has its own enrollment requirements, so you'll have to visit its website for detailed information.
But at minimum, all schools will require you to at least hold a high school diploma or GED equivalent.
For other prerequisites, these vary depending on the school.
It may or may not include the following:
Letters of recommendation
ACT or SAT scores
Previous working experience in the vet field
Some basic courses should've also been attended after high school like biology, chemistry, math, etc.
If not, then you must complete them prior to enrollment.
This is important because your core classes in the program are science-based.
You will learn the following subjects:
Anatomy
Physiology
Pharmacology
Parasitology
Chemistry
Pathology
Microbiology
Hematology
Radiology
You'll also have a few electives, such as humanities, computer skills, or psychology.
Lab work will also be incorporated into your student program.
After, you'll undergo an internship at a local vet clinic and be supervised by a vet.
Here, you'll put all your theoretical knowledge into practice, and learn more about the work aspects of this career.
You can expect to graduate from this program in two to three years.
Tuition and Financial Aid
Usually, tuition for these accredited programs is affordable.
In Missouri, it costs from $10,000 to $33,000 for the entire program.
However, there's the added expense of books, equipment, supplies, and other additional fees.
Thankfully, you can count on various financial aids to lessen the financial burden.
All traditional types of financial aid are available to students in Missouri.
One of the most popular ones is the Free Application for Federal Student Aid.
Missouri also has its own aid financial aid programs.
You can find them on their website: Missouri Department of Higher Education and Workforce Development.
Among them, the A+ scholarship is the most sought-after.
Veterans and their family members can also avail themselves of educational benefits.
Visit the U.S. Department of Veterans Affairs website for more information.
Popular Programs
Licensing and Certification
Your path toward a professional vet technician career isn't done until you've taken the licensure exams.
In Missouri, you have to pass two exams to obtain your license.
VTNE
Missouri State Board Examination
The VTNE is an exam administered by the American Association of Veterinary State Boards.
Only those who've graduated from an accredited program can take this test.
It costs $300, with 150 questions, taking three hours to complete.
You can check out Missouri Veterinary Technician Association's website for the full details on the licensure exams.
Getting a Job in Missouri
In regards to job hunting, vet technicians in Missouri shouldn't worry much about it.
There's a huge market for vet technicians with vet facilities constantly seeking new vet staff on their roster.
Here's a list of potential employers that you can apply at:
Veterinary Centers of America – Missouri Branches

All Creatures Animal Hospital
Bal-Coeur Animal Hospital
Cloud Animal Hospital
Parkcrest Animal Hospital and Pet Lodge

Banfield Pet Hospitals located in:

Manchester Highland
South Mehlville
Charles

Vetco Wellness Centers and Vaccination Clinics located in:

St. Louis Petco
Fairview Heights Petco
Florissant Petco
Arnold Petco
Salaries for Vet Technicians in Missouri
Salary has a dependent relationship with employment level.
The higher the employment level is, the higher the salary's going to be.
The good news is that the employment level is expected to grow by 15% through 2030 per the Bureau of Labor Statistics.
So you can look forward to your paycheck once you've entered the vet field.
Here are the average salaries of vet technicians across Missouri.
| Location | Avg. Annual Salary |
| --- | --- |
| Blue Springs,MO | $29,032 |
| Chesterfield,MO | $29,018 |
| Columbia,MO | $28,902 |
| Florissant,MO | $29,144 |
| Independence,MO | $29,111 |
| Jefferson City,MO | $28,653 |
| Joplin,MO | $28,353 |
| Kansas City,MO | $29,142 |
| Lees Summit,MO | $29,032 |
| O Fallon,MO | $28,954 |
| Saint Charles,MO | $29,034 |
| Saint Joseph,MO | $28,866 |
| Saint Louis,MO | $29,192 |
| Saint Peters,MO | $28,970 |
| Springfield,MO | $28,590 |
Regional Salary in Missouri
| Region | Employed | Avg. Annual Salary | Avg. Hourly Pay | Top 10% Annual Salary | Bottom 10% Annual Salary |
| --- | --- | --- | --- | --- | --- |
| Cape Girardeau, MO-IL | 30 | $34,540 | $16.6 | $39,340 | $28,490 |
| Columbia, MO | 110 | $39,510 | $19 | $46,600 | $27,890 |
| Jefferson City, MO | 50 | $39,480 | $18.98 | $48,440 | $28,360 |
| Joplin, MO | 50 | $33,080 | $15.91 | $45,140 | $23,200 |
| Kansas City, MO-KS | 810 | $37,740 | $18.15 | $46,880 | $29,590 |
| St. Louis, MO-IL | 780 | $38,540 | $18.53 | $47,140 | $29,320 |
* Salary information based on the May 2022 Occupational Employment Statistics (OES) Survey for Veterinary Technologists and Technicians, OCC Code 29-2056, BLS.
* Employment conditions in your area may vary.
Final Words
You've seen all the steps you need to take in establishing your career as a vet technician.
We advise you to not rely on the program to acquire knowledge.
Use your experience to learn more about the industry.
In fact, it helps if you connect with other vet technicians and share your expertise and opinions.
A thorough information base is important to succeed in this career.
Not to mention how it can affect the quality of your vet care services in the future.
Veterinary Technician Schools by City
How to Become a Vet Tech by State