The field of veterinary medicine is home to some of the most rewarding careers.
From veterinarians and veterinary assistants to veterinary technicians and veterinary technologists, everyone is dedicated to helping sick and injured animals.
If you are a veterinary technician, for example, your responsibilities include providing nursing care or emergency first aid, bathing, and clipping nails, restraining animals during exams and procedures, administering medications, and assisting veterinarians.
You also communicate with clients and educate them on the best practices for their animals' overall health and well-being.
Do you have a passion for animals and are considering pursuing a career as a veterinary technician?
The first step is to enroll in a vet tech program.
If you are in St. Louis, MO, check out the vet tech schools in St. Louis, MO below.
Featured Online Programs
Sponsored
Midwest Institute

About the School
Midwest Institute is a career training school that offers a wide range of healthcare programs that prepare students for the workforce.
They deliver industry-accredited programs in some of the most in-demand healthcare careers, such as medical assisting, pharmacy technician, veterinary technician, dental assisting, and surgical technician.
They also have Online and Hybrid Programs to accommodate students who do not have the availability to take classes on campus regularly.
They are committed to delivering high-quality instruction and training that can be completed in shorter timeframes, allowing students to get certified and establish careers in their chosen fields faster.
They are nationally accredited by the Accrediting Bureau of Health Education Schools.
Courses Offered
The Veterinary Technician Degree Program is the first step toward a gratifying and fulfilling career as a veterinary technician.
It provides students with extensive hands-on training, state-of-the-art equipment and facilities, and comprehensive field experience to gain competencies in the field.
It teaches how to properly and accurately perform typical vet tech duties, such as:
Observing animal behavior and condition
Providing nursing care or emergency first aid to animals that are injured or recovering
Administering anesthesia to animals and monitoring their responses
Collecting laboratory samples, such as urine, tissue, and blood, for testing
Performing laboratory tests, such as blood counts and urinalyses
Taking and developing x-rays
Preparing animals and instruments for surgery
Administering medications, vaccines, and treatments prescribed by a veterinarian
Collecting and recording patients' case histories
Upon successful completion, graduates may take the Veterinary Technician National Exam and work in veterinary clinics/hospitals, research laboratories, diagnostic laboratories, wildlife facilities, animal control facilities, animal shelters, zoos, ranches, and other related settings.
Visit School Website

Address: 4260 Shoreline Drive, Earth City, MO 63045
Jefferson College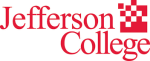 About the School
Jefferson College is a community college established in 1963 in Hillsboro, MO.
In their first year, their program offerings consisted only of college transfer courses.
As the number of their enrollees increased, their offerings multiplied and added a Vocational-Technical Division.
Today, they offer Associate of Arts Degree, Associate of Arts in Teaching, Degree, Associate of Science Degree – Pre-Engineering, Associate of Applied Science Degree, Associate of Fine Arts Degree, and Associate of Fine Arts in Music Degree programs.
They strive to be an inspiration to their community to explore, develop, and engage in innovative learning experiences in a supportive and inclusive environment.
Their mission statement is to "serve our community by delivering quality learning opportunities that empower individuals to achieve their goals."
Accredited by the Higher Learning Commission, they have three campuses in the state: Jefferson College Hillsboro, Jefferson College Arnold, and Jefferson College Imperial.
Courses Offered
The Veterinary Technology Program is designed to prepare students for careers as registered veterinary technicians.
It combines the study of college-level general education courses and extensive coursework in science and animal health theory and practice.
The Degree Plan consists of five semesters and features the following courses:
Fall – First Year
Freshman Seminar: Animal-Related Careers
Introduction to Veterinary Technology
Principles of Clinical Medicine I
Vertebrae Anatomy
U.S. History I
Humanities/Communications Elective
Spring – First Year
Applied Pharmacology
Principles of Clinical Medicine II
Vertebrae Physiology
Microbiology for Health Sciences
English Composition I
Summer Semester
Veterinary Technology Internship
Fall – Second Year
Veterinary Hospital Technology I
Clinical Pathology Techniques
Large Animal Technology I
Computer Concepts and Applications
Spring – Second Year
Applied Radiology
Veterinary Hospital Technology II
Laboratory Animal Technology
Large Animal Technology II
Veterinary Technology Capstone
Social Science Elective
The full program requires 74 to 77 total credit hours.
Visit School Website

Address: 1000 Viking Drive, Hillsboro, Missouri, 63050-2440
---
Veterinary Technician Schools by City in Missouri
See all Schools in Missouri >