Featured Online Programs
Sponsored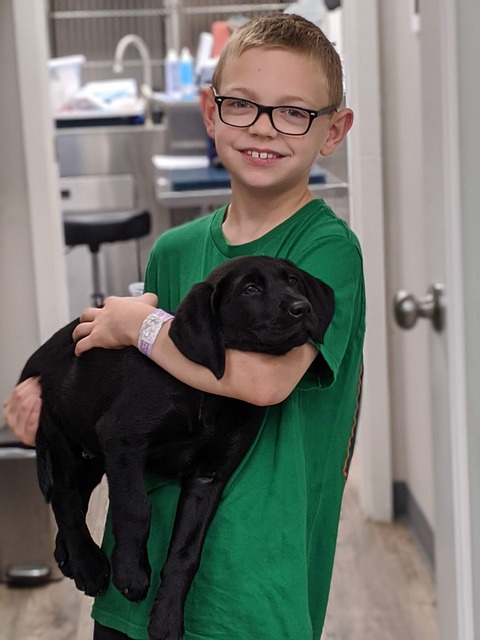 Aspiring vet technicians have bright prospects in Florida.
That's thanks to the rising number of pet owners willing to spend more in the vet field.
Of course, there are certain qualifications you must have, particularly physical and mental abilities.
So let's take a look at the steps you need to take on becoming a licensed vet technician in Florida.
Job Description and Duties of a Vet Technician in Florida
If you wonder what a vet technician's job looks like, think of a nurse in a human hospital.
Just like how a nurse assists the doctor, you assist the vet in clinical examinations.
You're in charge of attending to animals the moment they step into the clinic.
Here are some of your responsibilities as a vet technician in private practice:
Performing all kinds of analyses of the animal's bodily fluids and discharge
Physical examinations that lead to further diagnostics of the disease or illness
Inducing and maintaining anesthesia
Applying medications, fluids, and blood products per the vet's instructions
Taking the pet's body temperature
Monitoring pulse and respiration
Addressing injuries and applying first aid
How to Become One
Now, let's get to what you need to do to be a vet technician in Florida.
Firstly, you need to graduate from an accredited program by the American Veterinary Medical Association.
So far, only the University of Florida received this accreditation in the state.
After you receive your degree, you will take the Veterinary Technician National Examination (VTNE).
Education Required for a Vet Technician in Florida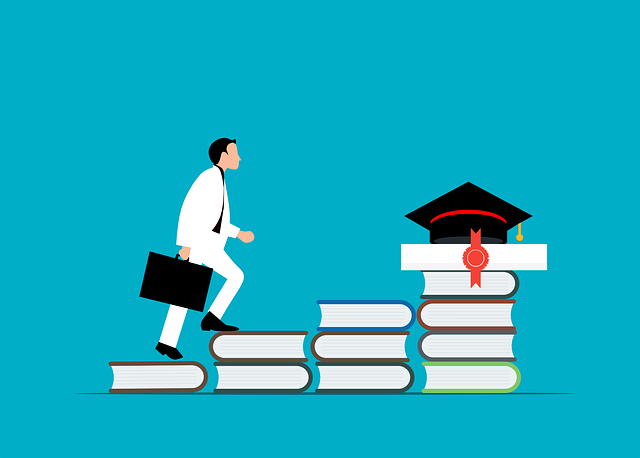 A vet technician career is a science-based profession.
So the prerequisite and core courses you'll attend are also heavily science-based.
For the prerequisite courses, you'll mainly complete the learnings in some of the following:
Biology
Basic math and sciences
English
Computer skills
And in the program, you'll take the following subjects:
Anatomy
Physiology
Terminology
Nursing skills
Small and large animal diseases
Radiology
Anesthesiology
Parasitology
Hematology
Clinical skills
There will also be lab work where you can put into practice what you've learned in class.
In the last semester, you'll have an internship at a local vet clinic.
There, you'll learn what a vet technician's work looks like in reality.
Tuition and Financial Aid
Vet technician programs in Florida have affordable tuition.
It's usually charged per credit hour, with an average of 70 to 75 credit hours for the entire program.
For more info on the tuition, you'll have to visit the school's website.
If after checking you find that you can't afford it, you can avail of financial aid.
Be sure that you're eligible for that scholarship, grant, or loan before applying.
Visit the Free Application for Federal Student Aid for more info and application submission.
Popular Programs
Licensing and Certification
As mentioned, after you graduate, you'll have to take the VTNE.
It's an exam you take to become a licensed vet technician in the U.S.
Do note that only those who graduated from an accredited program can take the VTNE.
So make sure you've enrolled in an accredited program.
This licensure exam costs $300.
It contains 150 questions that you need to finish in three hours.
Once you've secured your license, you will maintain this designation every two years.
The renewal will require 15 continuing education credits.
Getting a Job in Florida
Once you become a licensed vet technician, you can choose where you want to work.
Whether it's a large animal hospital or a small clinic, plenty of job opportunities await you in Florida.
Keep in mind, though, that it's up to the employer whether to hire you or not.
To help you get ahead of the job hunt, here are some of the potential employers you can apply at:
Veterinary Centers of America – Florida Branches

Gulf Bay Animal Hospital
Wiles Road Animal Hospital
Hollywood Animal Hospital
Cabrera Animal Hospital

Banfield Pet Hospitals located in:

Lakeland
Kissimmee
Orlando

Vetco Wellness Centers and Vaccination Clinics located in:

Palm Beach Gardens Petco
North Miami Petco
Naples Petco
Vero Beach Petco
Salaries for Vet Technicians in Florida
Vet technicians have good job prospects in Florida and across the U.S.
The Bureau of Labor Statistics even projected a 15% employment growth for it from 2020 to 2030.
Thanks to pet owners, the vet field developed rapidly, capable of offering more jobs with competitive pay.
Here are the average annual salaries for vet technicians across the state:
| Location | Avg. Annual Salary |
| --- | --- |
| Boca Raton,FL | $36,148 |
| Bradenton,FL | $34,432 |
| Brandon,FL | $35,022 |
| Cape Coral,FL | $34,241 |
| Clearwater,FL | $34,653 |
| Daytona Beach,FL | $32,989 |
| Fort Lauderdale,FL | $35,793 |
| Fort Myers,FL | $34,241 |
| Gainesville,FL | $33,149 |
| Hialeah,FL | $35,204 |
| Hollywood,FL | $35,793 |
| Jacksonville,FL | $34,969 |
| Melbourne,FL | $32,981 |
| Miami,FL | $35,522 |
| Orlando,FL | $34,617 |
| Palm Bay,FL | $32,981 |
| Pembroke Pines,FL | $35,160 |
| Pensacola,FL | $33,018 |
| Pompano Beach,FL | $35,793 |
| Port Saint Lucie,FL | $34,346 |
| Saint Petersburg,FL | $34,694 |
| Sarasota,FL | $34,657 |
| Spring Hill,FL | $34,589 |
| Tallahassee,FL | $33,054 |
| Tampa,FL | $35,022 |
| West Palm Beach,FL | $35,851 |
Final Words
Yes, love and care for animals is an excellent characteristic to have as a vet professional.
But don't also forget to invest in knowledge and skills to be able to provide quality vet care services.
Remember, you have an animal's life in your hands waiting for treatment until they can go back to good health.
How to Become a Vet Tech by State