Vet techs are important members of veterinary healthcare teams in veterinary practices.
They assist veterinarians in caring for animals and ensure their well-being.
In Miami, where the pet population is diverse and abundant, vet techs encounter a wide array of cases and species, from beloved household pets to exotic animals.
Vet techs in Miami, like elsewhere, perform various duties essential to veterinary care, such as animal care, surgical assistance, diagnostic procedures, client communication, and record keeping.
On average, they earn between $30,000 and $40,000 annually.
Those with more experience or specialized skills might earn higher salaries though, potentially reaching around $50,000 or more per year.
If you think this career suits you, take a vet tech course at any of the vet tech schools in Miami, FL listed below.
Featured Online Programs
Sponsored
Miami Dade College
About the School
Miami Dade College is a public college that serves the Miami Dade Community.
Established in 1959, they are the largest college in the Florida College System with a 100,000+ student body comprised of a significantly larger number of minority students than any other college in the country.
They are committed to changing lives through accessible, high-quality teaching and learning experiences.
Over the course of 50 years, they have admitted more than two million students in their wide selection of adult education, career and technical education, continuing education, and honors college programs.
Their vision is to be the recognized leader in student learning, achievement, and success while enriching their community.
They are accredited by the Department of Education and have multiple campuses and education centers throughout the state.
Courses Offered
The Veterinary Technology Program is designed to prepare students for the clinical work and other duties of a veterinary technician in a variety of settings.
Its curriculum focuses on building a strong academic foundation with 400 hours of real, on-the-job experience in various areas of study including:
Anatomy
Physiology
Lab Procedures
Animal Nursing Skills
Avian and Exotic pet medicine
Veterinary Pathology
Below is the Course Sequence Guide:
Semester 1
English Composition 1
Humanities
General Education Biology
Computer Competency
Semester 2
Mathematics for Liberal Arts 2
History of the US Since 1877 or American Federal Government
Semester 3
Animal Anatomy
Animal Anatomy and Physiology Lab
Animal Physiology
Introduction to Clinical Practice 1
Semester 4
Large Animal Clinic and Nursing Skills
Animal Lab Procedures 1
Introduction to Clinical Practice 2
Lab Animal Medicine
Semester 5
Pharmacology for Veterinary Technicians
Animal Lab Procedures 2
Avian and Exotic Pet Medicine
Semester 6
Veterinary Clinical Experience 1
Animal Medicine 1
Small Animal Nursing 1
Large Animal Diseases
Semester 7
Veterinary Clinical Experience 2
Animal Nursing and Medicine 2
Small Animal Nursing 2
Animal Emergency Medicine
Semester 8
Veterinary Clinical Experience 3
The full program requires 73 total credits.
Upon successful completion, graduates become eligible to sit for the Veterinary Technician National Examination to obtain their credentials to become a Certified Veterinary Technician.
Visit School Website

Address: 300 NE 2nd Ave, Miami, FL 33132, United States
City College – Hollywood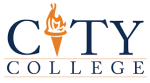 About the School
City College is an institution of higher learning that offers diploma, associate, and bachelor of science degree programs in Florida and online.
Founded in 1984 as Draughon's College of Business, they serve thousands of students from diverse backgrounds.
Providing practical, hands-on career education, they strive to help them achieve their personal and professional goals and become successful in the future.
They are committed to educating and training students in their chosen majors, in preparation for employment in their dream careers.
Accredited by the Accrediting Bureau of Health Education Schools, their main campus is located in Fort Lauderdale and their additional locations are found in Orlando, Gainesville, Hollywood, and Miami.
Courses Offered
The Veterinary Technology Program is an Associate of Applied Science Program that provides students with a well-rounded education in veterinary technology.
It is comprised of didactic lectures and laboratory and hands-on clinical training, giving students real-life clinical scenarios and real-world experiences prior to working in the field.
The curriculum features the following core courses:
Advanced Nursing
Animal Anatomy and Physiology
Animals in Research and Exhibition
Animal Nutrition
Disease Problems in Companion Animals
Introduction to the Veterinary Profession
Laboratory Skills for Veterinary Technicians
Nursing
Office Management
Surgery and Anesthesia
Veterinary Dentistry
Veterinary Imaging Techniques
Veterinary Pharmacology
All labs are taught by licensed technicians or veterinarians.
Graduates of the program may seek employment in veterinary practices, animal shelters, diagnostic/pathology laboratory support, biomedical veterinary research, wildlife/zoo/exotic animal care, and others.
Visit School Website

Address: 6565 Taft St #200, Hollywood, FL 33024, United States
---
Veterinary Technician Schools by City in Florida
See all Schools in Florida >