Landing a job that pays well and offers stability and advancement can be difficult.
Fortunately, people who are seeking employment in the field of veterinary medicine have a few options to choose from.
Veterinary technicians, for instance, are appropriately compensated for their skills and expertise.
In Fort Lauderdale, FL, they take home an average salary of $23.36 per hour.
That number is the same as the national average.
Those with more experience, credentials, and skills can earn even more — from $25 to $36 per hour.
Also, they have a variety of employment options.
From animal hospitals and private practices to research laboratories and the military, they get plenty of opportunities to grow professionally.
If you want to pursue this career path, you have to enroll in a vet tech program to get started.
The vet tech schools in Fort Lauderdale, FL listed below can help you with that.
Featured Online Programs
Sponsored
HCI College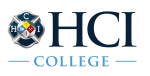 About the School
HCI is a private postsecondary educational and training institution that specializes in healthcare and technology career programs.
Established in 1993, they have two locations in the state of Florida — the main campus in West Palm Beach and a branch campus in Fort Lauderdale.
With a faculty comprised of experienced nurses, paramedics, and firefighters, they guarantee only quality classroom and hands-on instruction.
They have Diploma Programs in the following areas of study: Emergency Medical Technician, Medical Assisting, Practical Nursing, and Veterinary Assisting.
They have Associate Degree Programs in the following areas of study: Nursing, Emergency Medical Services, Substance Abuse Counseling, and Veterinary Technician.
They also have a Bachelor's Degree Program in Nursing.
They are accredited by the Accrediting Commission of Career Schools and Colleges.
Courses Offered
The Associate of Applied Science Degree in Veterinary Technician is a comprehensive program designed to equip students with the essential knowledge and skills in the animal health care field.
The syllabus covers the many different aspects of animal care, including:
Anatomy and Physiology
Pharmacology
Animal Behavior
Clinical Procedures
Animal Handling
Diagnostic Imaging
Basic Surgical Procedures
Laboratory Techniques
The full program takes 24 months to complete.
Upon successful completion, graduates may seek employment in veterinary clinics, zoos, wildlife centers, or animal shelters.
They may also pursue higher education in veterinary medicine or other animal-related fields.
Visit School Website

Address: 1201 W Cypress Creek Rd Suite 101, Fort Lauderdale, FL 33309, United States
City College – Hollywood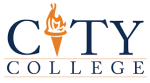 About the School
City College is a higher learning institution that offers a Diploma, Associate of Science Degree, Bachelor of Science Degree, and Online Programs.
Founded in 1984, they are committed to educating and training students in their chosen majors to be prepared for employment in their specific career fields.
They strive to uphold their core values of Culture, Integrity, Relevant, Collaboration, Growth, Accountability, and Rewarding to empower their students and the community.
They also continually evaluate and appraise every facet of their programs to ensure relevance to the needs of the employment community.
Accredited by the Accrediting Bureau of Health and Education Schools, they have locations in Fort Lauderdale, Gainesville, Hollywood, Miami, and Orlando.
Courses Offered
The Veterinary Technology Program is an Associate of Applied Science Degree Program that prepares students for rewarding careers in veterinary medicine.
It consists of lectures, laboratory time, and hands-on clinical training to provide students with a well-rounded education.
Core Courses covered include:
Advanced Nursing
Animal Anatomy and Physiology
Animals in Research and Exhibition
Animal Nutrition
Disease Problems in Companion Animals
Introduction to the Veterinary Profession
Laboratory Skills for Veterinary Technicians
Nursing
Office Management
Surgery and Anesthesia
Veterinary Dentistry
Veterinary Imaging Techniques
Veterinary Pharmacology
The program is taught by licensed vet techs or veterinarians and also requires 300 hours of externship at a local veterinary clinic.
Graduates will be eligible to take the Veterinary Technician National Exam.
Visit School Website

Address: 6565 Taft St #200, Hollywood, FL 33024, United States
---
Veterinary Technician Schools by City in Florida
See all Schools in Florida >