Some people with a passion for animal health and well-being pursue a career as a veterinary technician.
In various veterinary settings, veterinary technicians take on many crucial responsibilities.
Every day, they administer medications, assist during emergencies, collect specimen samples, conduct lab tests, educate pet owners, keep detailed patient records, and more.
They are truly a valuable member of a veterinary healthcare team.
In Jacksonville, FL, veterinary technicians earn a salary that ranges from $31,000 to $45,000.
They can get paid higher with additional skills and experience.
If you think working as a veterinary technician is a career worth pursuing, you should take a vet tech course as the first step.
Check out the vet tech schools in Jacksonville, FL listed below.
Featured Online Programs
Sponsored
City College – Gainesville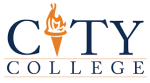 About the School
City College is an institution of higher learning that offers a variety of on-campus and online.
Accredited by the Accrediting Bureau of Health Education Schools and licensed by the Commission for Independent Education, division of Nonpublic Career Education and Independent Colleges and Universities, they award Diploma, Associate, and Bachelor Degrees in various healthcare fields.
They have an up-to-date curriculum, small class sizes, professional instructors, and hands-on training experiences to bring out the potential in all of their students across their multiple locations throughout Florida.
They are dedicated to delivering quality education and training that prepare their students for employment in their chosen career fields.
Courses Offered
The Veterinary Technology Program is designed to help students be fully ready for the responsibilities of a veterinary technician in the world of veterinary medicine.
It is an Associate of Applied Science Degree program that incorporates classroom and real-life clinical scenarios to provide quality veterinary education and training.
Taught by licensed vets and vet techs, its classes cover the following Core Courses:
Advanced Nursing
Animal Anatomy & Physiology
Animals in Research & Exhibition
Animal Nutrition
Disease Problems in Companion Animals
Introduction to the Veterinary Profession
Laboratory Skills for Veterinary Technicians
Nursing
Office Management
Surgery and Anesthesia
Veterinary Dentistry
Veterinary Imaging Techniques
Veterinary Pharmacology
It also includes a 300-hour externship experience at a local vet clinic where students learn to take full dental radiographs, use industry-standard equipment, participate in live procedures involving anesthesia, and more.
Upon successful completion, graduates may sit for the Veterinary Technician National Exam (VTNE).
Visit School Website

Address: 7001 NW 4th Blvd, Gainesville, Florida, 32607
---
Veterinary Technician Schools by City in Florida
See all Schools in Florida >