Working as a veterinary technician in Orlando, FL, offers a blend of fulfilling responsibilities and promising career prospects.
Vet techs in the city take on a diverse range of duties, including assisting veterinarians in surgeries, administering medications, conducting laboratory tests, and providing compassionate care to animals.
The role also involves direct interaction with pets and their owners, fostering a rewarding connection with both.
Because the area has a thriving veterinary landscape, vet techs have numerous opportunities for career growth.
Orlando is home to several animal clinics, specialty hospitals, and shelters where vet techs can explore various niches, from emergency care to exotic animal medicine.
In terms of salary, vet techs in this part of Florida typically earn a competitive income, with averages aligning closely with national figures.
Entry-level salaries tend to increase with experience and specialized skills, with the potential for further advancement into managerial roles or pursuing advanced certifications.
Do you want to be a vet tech?
Below are vet tech schools in Orlando, FL that you might want to consider.
Featured Online Programs
Sponsored
Valencia College – West Campus
About the School
Valencia College is a public college In the Florida College System.
Established in 1967, they have multiple locations throughout Orlando with additional campus locations in Kissimmee and Winter Park.
Recognized as one of the best community colleges in the nation, they offer 130+ degree and certificate programs and welcome 76,000+ enrollees annually.
From certificate, accelerated skills training, and continuing education programs to associated degrees, bachelor's degrees, and global programs, they are dedicated to providing quality, affordable higher education with a welcoming environment and a focus on improving student outcomes.
Their areas of study include Arts and Entertainment, Business, IT and Public Services, Communications, Humanities and Foreign Language, Science, Social Sciences, and Physical Education.
They are accredited by the Commission on Colleges of the Southern Association of Colleges and Schools.
Courses Offered
The Veterinary Technology Program teaches students the essential knowledge and skills to work as veterinary technicians.
It is offered through a cooperative agreement with St. Petersburg College.
The Recommended Program Pathway Sequence includes State Prerequisite, Prerequisite, General Education, Support, Major Core, Major Elective, Subplan Core, and Subplan Elective Courses, such as the following:
General Education
Composition II
International Relations
Elementary Statistics
World Religions
Biological Issues
Major Core
Veterinary Technology: From Success to Safety
Veterinary Pharmacology
Legal and Ethical Issues in Veterinary Technology
Veterinary Technology Capstone Practicum
Subplan Core
Anesthesia and Surgical Nursing
Small Animal Nursing
Companion Animal Diseases
Subplan Elective
Integrative Veterinary Nursing
Emergency and Critical Care
Small Animal Nutrition
Dental Techniques in Veterinary Technology
Large Animal Nursing
Upon completion, graduates may take the Florida Veterinary Medical Association (FVMA) and Florida Veterinary Technician Association (FVTA) Certification exams.
Visit School Website

Address: SSB - Student Services Building, 1800 S Kirkman Rd, Orlando, FL 32811, United States
Eastern Florida State College
About the School
Eastern Florida State College is a public college in the Florida College System.
Established in 1960, they are located in Brevard County, with campuses in Cocoa, Palm Bay, Titusville, Melbourne, and Virtual.
They strive to remain the educational leader on Florida's Space Coast by consistently providing quality instruction and innovative, leading-edge programs.
Whether short-term career training certificates or bachelor and associate degrees, they guarantee education that gets students ready for the workforce quickly.
Their 150+ degree and certificate options in Business, IT, Health Sciences, STEM, and others are offered in flexible formats that meet the needs of all students, especially those who are working and want to advance their careers.
They are accredited by the Southern Association of Colleges and Schools Commission on Colleges.
Courses Offered
The Veterinary Technology Program is made for veterinary technicians seeking to enhance their knowledge in the field of veterinary medicine.
It covers upper-division courses that focus on various topics, such as:
Animal Nutrition
Pharmacology
Infectious Diseases
Detecting, Diagnosing, Preventing, and Controlling Zoonotic Diseases
It also includes veterinary practice management skills, such as:
Managing Personnel
Handling Accounting and Finances
Understanding Marketing Strategies
Complying with Legal Requirements
Budgeting and Planning
The Course Curriculum requires 120 Total Credit Hours.
Visit School Website

Address: 1519 Clearlake Rd, Cocoa, Florida, 32922
City College – Gainesville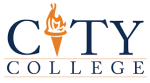 About the School
City College in Gainesville is a private college established in 1984 as Draughon's College of Business, initially as a career-focused institution.
Through the years, they have expanded their offerings while maintaining their commitment to providing top-notch education.
They offer diverse programs tailored to meet the demands of various industries.
From healthcare and business administration to legal assistance and information technology, they provide comprehensive instruction and training to prepare students for successful careers.
Their mission centers on empowering students with practical skills, fostering critical thinking, and nurturing a passion for lifelong learning.
They strive to foster a supportive environment that encourages personal growth and community engagement.
They are accredited by the Accrediting Bureau of Health Education Schools (ABHES) and licensed by the Commission for Independent Education (CIE).
Courses Offered
The Veterinary Technology Program provides lectures, laboratory sessions, and hands-on clinical training to prepare students for a career in veterinary technology.
It includes 300 hours of externship at a local veterinary clinic to expose students to real-life clinical scenarios.
Taught by licensed techs or vets, it provides opportunities to work with industry-standard equipment to give students hands-on experience even before working in the field.
The curriculum features a variety of core courses, such as:
Animal Anatomy and Physiology
Laboratory Skills for Veterinary Technicians
Veterinary Imaging Techniques
Animal Nutrition
Nursing
Surgery and Anesthesia
Veterinary Pharmacology
Veterinary Dentistry
It also covers Introduction to the Veterinary Profession, Animals in Research and Exhibition, and Office Management.
Upon successful completion, graduates may sit for the Veterinary Technician National Exam (VTNE).
Visit School Website

Address: 7001 NW 4th Blvd, Gainesville, Florida, 32607
---
Veterinary Technician Schools by City in Florida
See all Schools in Florida >