Featured Online Programs
Sponsored
Do you dream of becoming a vet technician?
Then good for you!
It's a rewarding and fulfilling career, wherein you'll provide quality vet care to animals.
Of course, we can't ignore the challenges you might face, especially the toll this job will have on you.
But with education and training, you'll be prepared for all types of situations.
Not to mention the support your colleagues will give to make it easier on you.
So if you're interested, let's learn how to become a vet technician in New Jersey.
Job Description and Duties of a Vet Technician in New Jersey
To give you a more definite description, a vet technician is like a nurse.
Like the nurse, you'll shoulder responsibilities to ensure that all patients are cared for.
What you do will be challenging, but given time and experience, you'll get better at it.
Here are some of the tasks assigned to you in the normal course of operations:
Assist the vet in clinical procedures, especially surgeries
Provide basic animal care
Hand over tools and equipment to the vet
Clean and sanitize workstation and equipment used
Perform euthanasia
Keep and update patient records
Communicate with pet owners and the vet team
How to Become One
To become a vet technician, you need to get an associate's degree in vet technology.
You can earn this by enrolling in an accredited program from any of these schools:
Bergen Community College
Camden County College
After that, you'll need to take the Veterinary Technician National Examination (VTNE).
Only if you pass the test can you work as a Certified Vet Technician in New Jersey.
Then, you will apply to get a professional license at the New Jersey Veterinary Technicians and Assistants.
Education Required for a Vet Technician in New Jersey
The application process for vet technology programs is highly competitive.
At the least, vet college will require that you:
Hold a high school diploma or GED equivalent
Completed prerequisite courses (usually general education subjects)
Some of them may want you to:
Undergo a background check
Submit an autobiographical essay
Present proof of immunization status (i.e., tetanus)
Have work experience
Passing scores on college placement tests
When you successfully get admitted, the courses you'll study will include:
Dentistry
Pharmacology
Anesthesiology
Exotic and lab animal procedures
Clinical procedures
Surgical nursing
In some of the courses, you'll be required to do lab work so that you can do hands-on practices.
Then, you will become an intern at a local vet facility under the supervision of the attending vet.
There, you'll learn the actual work that the vet technician handles every day.
Tuition and Financial Aid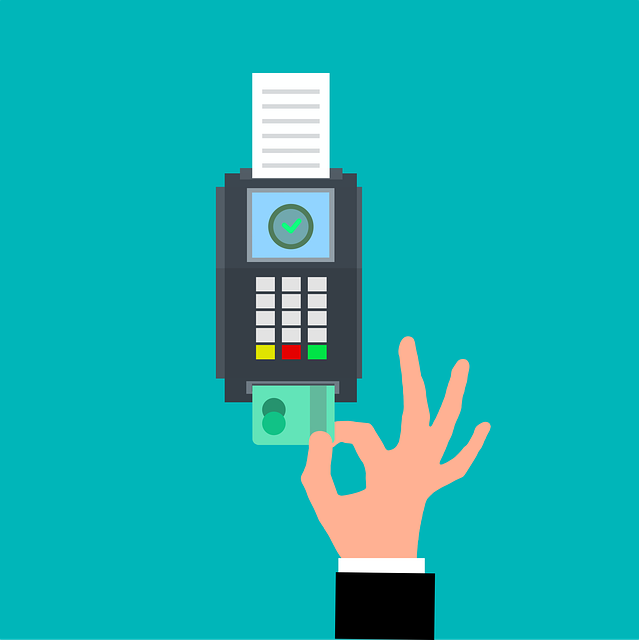 New Jersey generally has affordable tuition rates for accredited vet technology programs.
You can expect it to cost less than $12,000.
Add to that about $2,000 to $3,000 for books, lab supplies, and general student fees.
If you need financial help, schools and the government usually have programs that you can apply for.
The NJ Higher Education Student Assistance Authority listed the scholarships and grants that you can avail of.
Here are some of them:
Student Tuition Assistance Reward Scholarship
Tuition Aid Grant
Garden State Guarantee
NJ Dreamers (or the NJ Alternative Financial Aid Application)
Most of these financial aid programs will consider you when you complete the Free Application for Federal Student Aid.
Popular Programs
Licensing and Certification
To work as a Certified Vet Technician in New Jersey, you need to pass the VTNE.
It's an exam regulated by the American Association of Veterinary State Boards, at a fee of $300.
Do note that you can only take this exam when you've graduated from an accredited program.
Once you pass, go to the New Jersey Veterinary Technicians and Assistants to apply for and get your license.
You will have to renew your license every two years by completing 20 hours of continuing education.
Getting a Job in New Jersey
With education and license completed, you can now get started on the job front.
Well, it shouldn't be a problem, as there are always jobs available for vet professionals like you.
Of course, it's still up to the employer if they want to hire you or not.
So make sure you're exactly the person they're looking for before applying.
To help you out, we listed some potential employers in New Jersey that you can consider.
Veterinary Centers of America – New Jersey Branches

Freehold Animal Hospital
Maple Shade Animal Hospital
Iselin Animal Hospital
Edgebrook Animal Hospital

Banfield Pet Hospitals located in:

Moorestown
Hamilton
Manalapan
Edison
Salaries for Vet Technicians in New Jersey
Good news!
The Bureau of Labor Statistics projected a 15% employment growth from 2020 to 2030.
So vet technicians can enjoy more employment opportunities with satisfying salary offers today.
Here are the average annual salaries for a vet technician in New Jersey:
| Location | Avg. Annual Salary |
| --- | --- |
| Atlantic City,NJ | $31,961 |
| Bayonne,NJ | $33,858 |
| Bergenfield,NJ | $34,155 |
| Bloomfield,NJ | $34,184 |
| Camden,NJ | $31,901 |
| Clifton,NJ | $34,184 |
| East Brunswick,NJ | $34,350 |
| East Orange,NJ | $33,858 |
| Edison,NJ | $33,265 |
| Elizabeth,NJ | $33,858 |
| Hackensack,NJ | $34,155 |
| Hoboken,NJ | $35,874 |
| Irvington,NJ | $33,858 |
| Jersey City,NJ | $35,874 |
| Lakewood,NJ | $33,768 |
| Middlesex,NJ | $33,265 |
| New Brunswick,NJ | $34,350 |
| Newark,NJ | $33,858 |
| Paramus,NJ | $34,214 |
| Passaic,NJ | $34,184 |
| Paterson,NJ | $34,184 |
| Perth Amboy,NJ | $33,265 |
| Plainfield,NJ | $33,265 |
| Sayreville,NJ | $34,350 |
| Somerset,NJ | $34,036 |
| Toms River,NJ | $33,286 |
| Trenton,NJ | $33,502 |
| Union,NJ | $33,858 |
| Union City,NJ | $35,874 |
| Vineland,NJ | $33,858 |
| Wayne,NJ | $34,184 |
| West New York,NJ | $35,874 |
| West Orange,NJ | $33,858 |
Regional Salary in New Jersey
| Region | Employed | Avg. Annual Salary | Avg. Hourly Pay | Top 10% Annual Salary | Bottom 10% Annual Salary |
| --- | --- | --- | --- | --- | --- |
| Atlantic City-Hammonton, NJ | 100 | $39,270 | $18.88 | $46,910 | $31,410 |
| Trenton, NJ | 140 | $44,140 | $21.22 | $58,510 | $35,360 |
| Vineland-Bridgeton, NJ | 30 | $39,380 | $18.93 | $48,510 | $32,160 |
* Salary information based on the May 2022 Occupational Employment Statistics (OES) Survey for Veterinary Technologists and Technicians, OCC Code 29-2056, BLS.
* Employment conditions in your area may vary.
Final Words
Being a vet technician will be quite challenging, so make sure that this is exactly the career you want.
With the information on this page, we hope that it can help you make an informed career decision.
Remember, you've considered getting into this career because you want to help treat animals for a living.
So if you're 100% sure that this is what you want to do, work hard in your education and training.
Because when you do, you can gain enough skills, knowledge, and experience to provide quality vet care services.
How to Become a Vet Tech by State