Featured Online Programs
Sponsored
Have no fear if you're hoping to become a vet technician in Georgia.
The American Veterinary Medical Association (AVMA) has an accredited college in the state that can help you attain that vet degree.
So if you love working with animals and people alike, then you'll also love working in this coveted career.
Now let's see what becoming a vet technician in Georgia has in store for you!
Job Description and Duties of a Vet Technician in Georgia
Vet technicians are the vets' right-hand men.
You take care of everything the vet might need, with or without their supervision and guidance.
Here are some of your future duties as a vet technician:
Record keeping
Cleaning after animals
Emergency care and first aid
Handling their bodily fluids or discharge
Monitoring vitals (pulse, body temperature, etc.)
Taking x-rays
Applying medications, fluids, and blood products
Patient communication
Administering anesthesia
At times, you may have to assist in euthanasia, however unpleasant it might be.
Majority of vet technicians work in private practice, but you can also find work in the following areas:
Internal medicine
Emergency and critical care
Zoological medicine
Surgery
Clinical practice
Nutrition
Clinical pathology
And many more
How to Become One

Georgia has the University of Georgia offering an associate's degree in vet technology.
As of this writing, the school is the only one in the state that's accredited by the AVMA.
After you've graduated, you're eligible to take the Veterinary Technician National Examination (VTNE).
It's a licensure exam you need to pass to work professionally as a vet technician.
Education Required for a Vet Technician in Kansas
Admission requirements vary in each school.
You'll have to visit their websites for more information about it.
But one thing they have in common is that they require a high school diploma or GED equivalent at a minimum.
Some of them will allow you to take some prerequisite courses while still in high school.
These courses usually cover the basics such as math, biology, chemistry, humanities, etc.
If you haven't taken them yet, you have to attend them before enrollment.
Meanwhile, others may or may not need you to:
Take a rabies vaccination
Write an essay
Go to an entry interview
Passing or high scores on tests like SAT, ACT, or COMPASS
Typically, the coursework for the vet technology program is uniform across all schools.
You will learn the following subjects:
Anatomy
Physiology
Biology
Radiology
Anesthesia
Large and small animal medicine
Pathology
Practice management
Veterinary economics
Surgery
Pharmacology
Clinical skills
It can take two to three years before you can graduate with an associate's degree in vet technology.
Tuition and Financial Aid
Most accredited programs in Georgia have tuition rates of around $100 per credit hour.
This includes additional fees like equipment, insurance, lab costs, and uniforms.
Students from outside the state may have to pay tuition two to three times higher than in-state students.
Fortunately, Georgia has reciprocity agreements with some of the neighboring states.
Plus, there are financial aids you can avail of to help lessen the financial burden.
In-state students can reach out to the Georgia Student Finance Commission for financial.
One of their most popular scholarship programs is Helping Outstanding Pupils Educationally (HOPE).
You can also apply for federal aid and scholarship through Free Application for Federal Student Aid.
Here, you'll find out what types of aid are available and for which you meet the criteria.
Do note that not all schools participate in federal student loan programs.
So be thorough and check the financial aid information twice of the school you're interested in.
Popular Programs
Licensing and Certification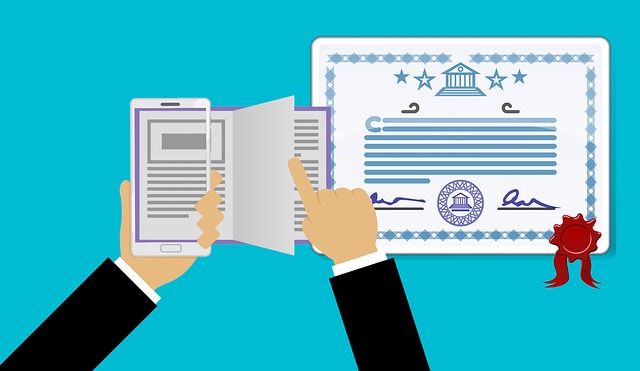 The Georgia State Board of Veterinary Medicine handles the licenses of vet technicians.
To get your professional license, you'll have to take and pass the VTNE.
It's an exam regulated by the American Association of Veterinary State Boards.
Only those who graduated from an accredited vet technology program can take the test.
It consists of 150 questions, taking three hours to finish.
Before taking it, you must pay the exam fee of $300.
To keep your license current, you need to complete 10 hours of continuing education every two years.
Five of those hours may be completed online.
Getting a Job in Georgia
With you done with college and earring your license, you can safely start looking for a job in Georgia.
And it really shouldn't be too difficult.
There's a growing number of facilities you can work in, and there's a variety of options for you.
You can choose to work in an animal shelter, vet hospital, clinic, or zoo.
And here are the facilities where you might find your first job in Georgia:
Veterinary Centers of America – Georgia Branches

Carrollton Animal Hospital
Columbia Animal Hospital
Roswell Animal Hospital
Greater Savannah Animal Hospital

Banfield Pet Hospitals located in:
Vetco Wellness Centers and Vaccination Clinics located in:

Alpharetta Gardens Petco
Atlanta Petco
Peachtree City Petco
Buford Petco
Salaries for Vet Technicians in Georgia
Today, more and more American households adopt pets, making the vet field more valuable.
They are willing to pay more for quality vet care services, resulting in a competitive job market.
Meaning, you as a vet technician have more job prospects offering good paychecks in your options.
Here are the average annual salaries in cities across Georgia:
| Location | Avg. Annual Salary |
| --- | --- |
| Albany,GA | $33,499 |
| Athens,GA | $35,637 |
| Atlanta,GA | $35,893 |
| Augusta,GA | $33,702 |
| Columbus,GA | $32,925 |
| Macon,GA | $33,851 |
| Marietta,GA | $35,791 |
| Roswell,GA | $35,757 |
| Savannah,GA | $34,067 |
| Valdosta,GA | $32,835 |
Final Words
Being a vet technician is quite a challenging career.
As such, you need to be informed and be aware of what this job entails before you make that first decisive step.
Consider the extra hours you'll give and the physical and emotional toll it'll have on you.
If you think you can handle these, then we wish you all the best toward success.
How to Become a Vet Tech by State