Veterinary technicians are important members of veterinary healthcare teams.
They perform various medical tests that help in the diagnosis of animals' illnesses and diseases.
Under the supervision of licensed veterinarians, they administer anesthesia, vaccines, medications, and treatments.
They also provide emergency first aid and care to injured or recovering animals.
They are tasked to prepare and restrain animals for surgery and update their case histories too.
Because of how huge their role is in veterinary facilities, they have to be properly educated and trained.
In Atlanta, GA, there are many vet tech schools that offer veterinary technician courses.
Check out our list of vet tech schools in Atlanta, GA to see your options.
Featured Online Programs
Sponsored
Gwinnett Technical College
About the School
Gwinnett Technical College is a public technical school unit in the Technical College System of Georgia.
Founded in 1894 as the Gwinnett Area Technical School, they are committed to meeting the growing demand for technological training.
They grant associate degrees, diplomas, and certificates in a wide variety of Programs of Study, including Business Sciences, Engineering, Construction, Manufacturing, and Design, General Education, Health Sciences, and Public and Professional Services.
They also offer workshops, seminars, and courses that provide specialized training.
Their vision is to "teach every individual; serve every business" and their mission is to "advance the knowledge of individuals to enrich lives and develop workforce opportunities."
Accredited by the Southern Association of Colleges and Schools Commission on Colleges, they have two locations — Lawrenceville Campus and Alpharetta-North Fulton Campus.
Courses Offered
The Veterinary Technology Program prepares students to work as vet techs in a variety of settings, such as vet offices, laboratory animal medicine, pharmaceutical companies, zoological medicine, and emergency and critical care.
It provides opportunities to work closely and learn from veterinarians and other veterinary professionals.
It covers a sequence of courses that provide learning opportunities to develop academic and professional knowledge and skills for the vet tech position.
An accredited vet tech program by the American Veterinary Medical Association Committee on Veterinary Technician Education and Activities, it emphasizes specialized training in animal health care.
Its curriculum consists of Essential General Education Core Courses, such as:
Language Arts/ Communication
Social/Behavioral Sciences
Natural Sciences/Mathematics
Humanities/Fine Arts
It also includes the following Essential Technical Courses:
Veterinary Medical Terminology
Introduction to Veterinary Technology
Veterinary Clinical Procedures I and II
Animal Anatomy and Physiology
Veterinary Clinical Pathology I and II
Veterinary Diagnostic Imaging
Pharmacology for Veterinary Technicians
Veterinary Practice Management
Veterinary Anesthesiology and Surgical Procedures
Veterinary Pathology and Diseases
Laboratory and Exotic Animals for Veterinary Technicians
Veterinary Technology Clinical Internship
It requires 79 total hours.
Visit School Website

Address: 2875 Old Milton Parkway, Alpharetta, GA 30009
Fort Valley State University
About the School
Fort Valley State University is one of the public institutions of higher education in the University System of Georgia.
Situated in the heart of the state, they are also an 1890 land-grant university and a historically black university.
Since 1895, their focus has been on using knowledge to improve the lives of students and non-students alike.
They want to support them to become future global leaders and make discoveries that empower the possible.
They take pride in their 125-year tradition of excellence and uniqueness in academic and co-curricular programming.
Their academic offerings range from Agriculture and Education to Arts and Sciences and Technology.
Their mission statement is: "to provide excellent academic programs that integrate quality instruction, research, extension, and student learning experiences responsive to the needs of a culturally and economically diverse student population."
They have two locations — the Main Campus in Fort Valley and the Warner Robins Campus.
Courses Offered
The Veterinary Technology Program is a 4-year program designed to help students become highly knowledgeable in the equipment, devices, computers, and software applications used in caring for animals.
It includes the basic sciences and veterinary disciplines required to be successful veterinary technicians.
Accredited by the American Veterinary Medical Association, it features the core curriculum for all bachelor's degrees and the professional courses required in veterinary science.
Admission requirements are:
High school students with a GPA of 2.25
SAT score of 430 in Critical Thinking/Verbal and 400 in Math or an ACT score of 17 in English and 17 in Math
Upon completion, examples of career opportunities available for graduates are:
Biomedical Research
Private Practices
Academia
Vet Supply Sales
Diagnostic Lab Jobs
Visit School Website

Address: 1005 State University Dr., Fort Valley, GA 31030
University of Georgia - College of Veterinary Medicine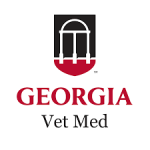 About the School
The University of Georgia – College of Veterinary Medicine is the only College of Veterinary Medicine in the state of Georgia.
For 75 years now, they have been serving the state and the nation by providing quality education for the next generation of veterinary professionals and exceptional veterinary care to their clients and their animals.
With their modern facilities, expert and dedicated faculty and staff, and deep breadth of specialties, they want to deliver quality veterinary and biomedical education, research, and clinical service to improve animal and human health.
They are made up of 7 departments: Biomedical Sciences, Large Animal Medicine, Small Animal Medicine and Surgery, Infectious Diseases, Physiology and Pharmacology, Pathology, and Population Health.
Their core values are Compassion, Openness, Respect, and Entrepreneurialism.
They are accredited by the American Veterinary Medical Association Council of Education.
Courses Offered
The College of Veterinary Medicine offers a variety of lifelong learning opportunities for veterinary professionals, including vet techs.
Undergraduate Programs
The different Undergraduate Programs feature various aspects of Animal and Human Health.
B.S. in Biomedical Physiology
Biomedical Physiology Minor
Certificate in One Health
Certificate in Infectious Diseases
Masters and PhD Programs
The Master's and PhD Programs can take students' veterinary medicine journeys to the next level.
They are designed for those who want to further specialize in a specific field of veterinary medicine or have a passion for biomedical research.
DVM-MPH Program
DVM-PHD Program
PhD in Integrative Physiology and Pharmacology
PhD in Infectious Diseases
Master of Avian Medicine
Master of Avian Health and Medicine
Master of Food Animal Medicine
Comparative Biomedical Sciences
Intern and Residency Programs
The Intern and Residence Programs provide higher-level veterinary training with several areas of specialty.
Small Animal Intern and Residency Programs
Large Animal Intern and Residency Programs
Pathology Residency Program
Lab Animal Medicine Residency Program
The College also offers Continuing Education for those already working in veterinary medicine and K-12 Programs for aspiring veterinary medicine professionals.
Visit School Website

Address: 501 D. W. Brooks Drive, Athens, GA 30602
Ashworth College
About the School
Ashworth College is a private college founded in 1987.
They are committed to delivering high-quality, career-focused education.
They take pride in being a pioneer in distance education, introducing online associate degree programs in 2000 and bachelor's degree programs in 2007.
They are the first accredited online distance education in the state of Georgia and have had more than 300,000 alumni through the years.
Partnering with Penn Foster, they have a wide range of affordable, career-oriented programs that can be taken 100% online.
Their College Degree and Certificate Programs and Career Programs feature various areas of study, including Business, Healthcare, Legal Studies, Education, Trades, and Technology.
They are accredited by the Distance Education Accrediting Commission and the Better Business Bureau, and authorized by the Georgia Nonpublic Postsecondary Education Commission and the National Council for State Authorization Reciprocity Agreements.
Courses Offered
The Online Vet Tech Program is an American Veterinary Medical Association-accredited Veterinary Technician Associate Degree Program.
It is designed to help students who want to pursue a career as a licensed, certified, or registered vet tech.
It takes four semesters, and its classes feature general education and career-focused topics needed to achieve job success and pass the Veterinary Technician National Exam.
Semester 1
Achieving Academic Excellence
Business English
Basic Biology
Introduction to Veterinary Technology
Small Animal Husbandry and Restraint
Semester 2
Veterinary Anatomy and Physiology
College Mathematics
Veterinary Pharmacy and Pharmacology
Veterinary Practice Management
Diagnostic and Therapeutic Techniques
Semester 3
Veterinary Laboratory Procedures 1
Small Animal Nursing
Veterinary Diagnostic Imaging
Veterinary Anesthesia and Surgical Nursing
Animal Diseases
Semester 4
Veterinary Laboratory Procedures 2
Introduction to Psychology
Laboratory and Exotic Animal Care and Nursing
Large Animal Nursing and Medicine
VTNE Review
The full program requires 270 hours of clinical training.
Visit School Website

Address: 5051 Peachtree Corners Circle, Suite 200, Norcross, Georgia 30092
---
Veterinary Technician Schools by City in Georgia
See all Schools in Georgia >