Featured Online Programs
Sponsored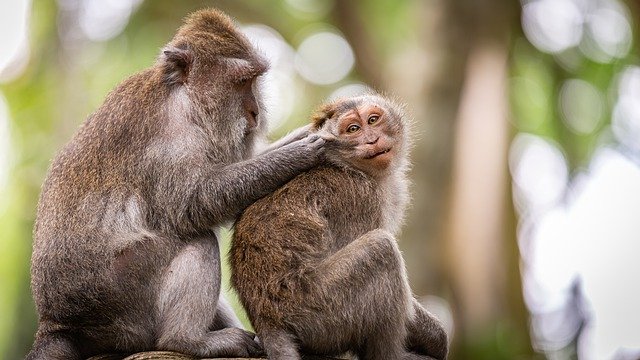 The veterinary profession is for those who have a love and care for animals and compassion for others.
If you have these qualities, then you passed the first requirement in becoming a vet technician.
There are other qualities as well that you must possess to perform this job like a pro.
These qualities involve the measurement of your physical, mental, and emotional abilities.
So if you want to succeed in this field, then here's what you need to know about being a vet technician in Connecticut.
Job Description and Duties of a Vet Technician in Connecticut
In some cases, a vet technician is like a hospital nurse.
You will serve as the vet's assistant during veterinary procedures, particularly in surgeries.
Your duty will start from the moment an animal patient gets admitted and ends once they've healed.
Let's take a look at some of the duties that will fall into your job description:
Record keeping
Restraining animals
Taking x-rays, blood pressure, or body temperature
Performing analyses of the animal's bodily fluids and discharge
Physical examinations that lead to further diagnostics of the disease or illness
Inducing and maintaining anesthesia
Applying medications, fluids, and blood products following the vet's instructions
Monitoring pulse and respiration
Addressing injuries and applying first aid
These tasks are the ones you'll commonly do if you work in private practice.
If you don't want to work in this area of the vet field, then you can choose to work in:
Veterinary teaching hospitals
Research institutions
Rescue shelters
Humanitarian organizations
Military services
Zoo facilities
Exotic animals facilities
Livestock production
Pharmaceutical facilities
Pet food industry
Further, you can also consider taking a specialization in various disciplines, such as:
Anesthetist
Equine
Clinical pathology
Internal medicine
Emergency and critical care
Behavior technician
Zoological medicine
Dental technician
Surgery
Clinical practice
Nutrition
How to Become One
To become a vet technician, the first step you need to take is to earn an associate's degree in vet technology.
It's important that you enroll in a program accredited by the American Veterinary Medical Association (AVMA).
As of this writing, Connecticut has no vet colleges given this accreditation.
However, you can still earn your degree through online vet technology programs.
Then, when you graduate, you'll take the licensure exam called Veterinary Technician National Examination (VTNE).
Passing it will mean your designation as a Certified Vet Technician in the state and in the U.S.
Education Required for a Vet Technician in Connecticut
Vet technician programs usually last around two years before you can earn your degree.
In Connecticut, (non-accredited) vet colleges have some prerequisites you must satisfy before you can apply.
The most common and mandatory requirements are:
Having a high school diploma or GED equivalent
Completing the basic coursework for general subjects (e.g., biology, chemistry, math, etc.)
Some schools may require you to:
At least have some experience working or volunteering at a vet facility
Get a rabies vaccination (for higher-level courses)
When you get admitted to the program, you will learn both foundational and specialized courses.
Here are some of the specialized courses you'll attend during your education:
Parasitology
Radiology
Anatomy
Physiology
Pathology
Surgical nursing
Large and small animal care
Pharmacology
Microbiology
Farm calls and field trips are also included in your education to enhance your clinical experience.
Then you will do an externship at a local vet facility to learn the ins and outs of the job in real-life.
Tuition and Financial Aid
Tuition fees in Connecticut vary a lot.
That's why we recommend that you inquire from the school about the detailed information.
Apart from the tuition fees, you should also consider other expenses like books, vet equipment, and general student fees.
If you find that you can't afford it, schools will accept financial aid like scholarships, grants, and loans.
Provided, of course, that you meet the criteria for it.
You can apply to almost every financial aid program through the Free Application for Federal Student Aid.
Popular Programs
Licensing and Certification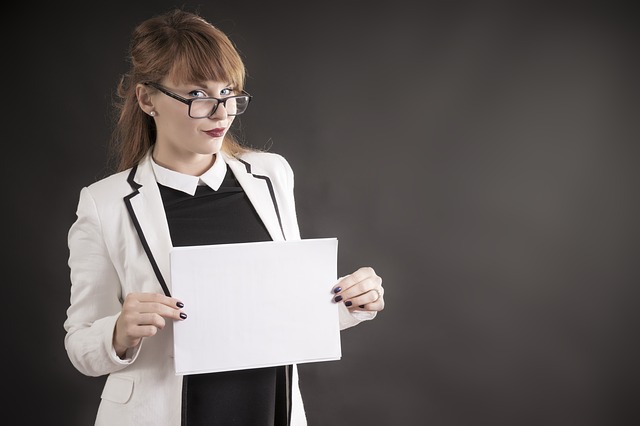 To obtain your professional license, you will take and pass the VTNE.
It's an exam administered by the American Association of Veterinary State Boards and costs $300.
In the exam, you will answer 150 questions and must complete them in three hours.
Bear in mind that you can' take this test without a degree from an accredited vet technology program.
That's why, as much as possible, we encourage you to enroll in a school with AVMA accreditation.
Getting a Job in Connecticut
Now that you've completed your education, it's time to start looking for your first job!
This shouldn't be too big of a concern for you.
That's because there are more and more vet facilities eager to hire newcomers into their vet teams.
Here are some of those potential employers in Connecticut:
Veterinary Centers of America – Connecticut Branches

Bristol Animal Hospital
Valley Animal Hospital
Foxon Animal Hospital
Plainfield Animal Hospital

Banfield Pet Hospitals located in:

Waterbury
North Haven
Norwalk

Vetco Wellness Centers and Vaccination Clinics located in:

Avon Petco
Danbury Petco
North Haven Petco
Stratford Petco
Salaries for Vet Technicians in Connecticut
A vet technician career is one with excellent prospects in the U.S.
With 15% projected employment growth from 2020 to 2030, vet technicians will become more coveted.
Because of this, you will enjoy higher and more competitive salaries compared to other similar jobs.
Here are the average annual salaries for a vet technician in Connecticut:
| Location | Avg. Annual Salary |
| --- | --- |
| Bridgeport,CT | $41,343 |
| Bristol,CT | $39,306 |
| Danbury,CT | $40,403 |
| East Hartford,CT | $39,361 |
| Fairfield,CT | $41,343 |
| Greenwich,CT | $41,954 |
| Hamden,CT | $40,033 |
| Hartford,CT | $39,361 |
| Manchester,CT | $39,361 |
| Meriden,CT | $39,306 |
| Milford,CT | $41,343 |
| New Britain,CT | $39,306 |
| New Haven,CT | $40,033 |
| New London,CT | $38,942 |
| Norwalk,CT | $41,954 |
| Norwich,CT | $39,123 |
| Stanford,CT | $41,954 |
| Stratford,CT | $41,343 |
| Waterbury,CT | $39,233 |
| West Hartford,CT | $39,361 |
| West Haven,CT | $40,033 |
Final Words
There are two important things you should adhere to before venturing into this noble career.
First, you should buckle up and do whatever you can to gather as much information about it.
Second, you must acquire the skills and knowledge needed to produce excellent work every time.
So load up on patience, perseverance, and strength because being a vet technician can be challenging at times.
But despite the challenge, seeing the happy and healthy faces of animal patients is more than enough of a reward to keep you going.
How to Become a Vet Tech by State