Featured Online Programs
Sponsored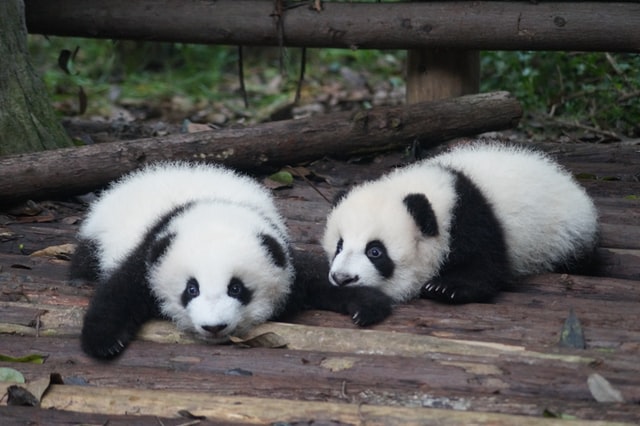 The way people treat animals has started to change drastically in today's world.
American households in particular love their pets as if they're family.
The care and protection pet owners give to their pets has led to the growing demand for pet care.
As such, the field is growing, too.
Vet staff like vet technicians are being recognized for the important role they play.
So if you're interested to be a part of this significant team, then here's how you can be a vet technician in Mississippi.
Job Description and Duties of a Vet Technician in Mississippi
Many think that a vet technician has a minor role in a vet clinic, but it's far from the truth.
Think of it this way: what a nurse is to a doctor is what a vet technician is to a vet.
So as a vet technician, you'll assist the vet in every step of the vet care.
Meaning, starting from the animal's admission into the vet facility to the moment of its release.
Moreover, you need to have excellent communication skills to connect with and understand your clients.
Let's take a look at some of the duties that will fall to you as a vet technician:
Record-keeping
Handling administrative issues
Restraining and cleaning after animals
Taking X-rays, blood pressure, and body temperature
Doing analyses of the animal's bodily fluids and discharge
Physical examinations that lead to further diagnostics of the disease or illness
Inducing and maintaining anesthesia
Applying medications, fluids, and blood products
Monitoring pulse and respiration
Addressing injuries and applying first aid
Performing euthanasia
Note that during surgery, you'll ensure that each instrument is working properly before handing them to the vet.
How to Become One
If you want to be a vet technician, you have to hold a high school diploma or GED equivalent.
Then, secure an associate's degree from an accredited vet technology program.
The school must be accredited by the American Veterinary Medical Association.
In Mississippi, only the Mississippi State University retained that accreditation.
Once you've graduated, take the Veterinary Technician National Examination (VTNE).
If you pass, you'll then take the Mississippi State Board Examination by the Mississippi Board of Veterinary Medicine.
Only when you pass it can you be professionally recognized as a licensed vet technician in the state.
Education Required for a Vet Technician in Mississippi
In regards to education, most schools have their prerequisites and admission requirements.
Prerequisites are usually general courses like sciences, math, communications, etc.
You need this to be able to perform the tasks assigned to you later on.
Once you've completed all prerequisites, you can start learning the courses in the program.
These courses typically include:
Anatomy
Physiology
Terminology
Radiology
Microbiology
Nutrition
Animal restraint
Parasitology
Hematology
Pharmacology
Behavior
Animal nursing
Practice management
Lab work is also included to enhance your clinical experience.
You'll then apply for an internship at a local vet clinic to learn the real-life work of a vet technician.
Here, you'll put the knowledge you learned into practice.
Tuition and Financial Aid
Tuition fees in Mississippi vary, so it's best to check the school's website for information about it.
Apart from it, additional fees should also be taken into account, like books, tools and equipment, and general student fees.
Luckily, financial aid is available for Mississippi students.
To start, you can send a request through the Free Application for Federal Student Aid.
Veterans and their family members can also get financial aid from the U.S. Department of Veterans Affairs.
The state also helps lessen the financial burden on students through the following:
Popular Programs
Licensing and Certification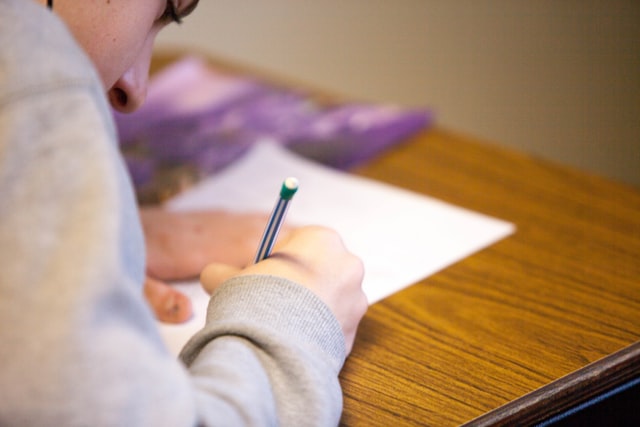 As mentioned, you have to take two exams to be a licensed vet technician.
VTNE
Mississippi State Board Examination
Bear in mind that you can' take the VTNE without a degree from an accredited vet technology program.
The VTNE costs $300.
You have to answer 150 questions and finish them within three hours.
Getting a Job in Mississippi
Now that you are licensed, it's time to find your first job.
Luckily, Mississippi has a lot of animal clinics and hospitals that would be happy to have you.
Here are some of them that could potentially end up being your employer in the future:
Banfield Pet Hospitals located in:
North State Animal Hospital
Brookhaven Animal Hospital
Horn Lake Animal Hospital
Gulf Coast Veterinary Emergency Hospital
Salaries for Vet Technicians in Mississippi
Let's face it, a vet technician's salary is modest compared to other similar professions.
But the situation is getting better, and you can earn a higher salary in the coming years.
It's all thanks to the 15% growth by 2030 in employment levels per the Bureau of Labor Statistics.
The more job openings there are, the more competitive the salary will be.
Here are the average annual salaries for a vet technician in Mississippi:
| Location | Avg. Annual Salary |
| --- | --- |
| Biloxi,MS | $26,277 |
| Columbus,MS | $25,278 |
| Greenville,MS | $26,357 |
| Gulfport,MS | $26,070 |
| Hattiesburg,MS | $25,907 |
| Jackson,MS | $26,384 |
| Meridian,MS | $26,229 |
| Olive Branch,MS | $27,937 |
| Pascagoula,MS | $26,067 |
| Southaven,MS | $28,006 |
| Tupelo,MS | $25,011 |
Regional Salary in Mississippi
| Region | Employed | Avg. Annual Salary | Avg. Hourly Pay | Top 10% Annual Salary | Bottom 10% Annual Salary |
| --- | --- | --- | --- | --- | --- |
| Gulfport-Biloxi-Pascagoula, MS | 130 | $30,050 | $14.45 | $38,370 | $22,860 |
| Hattiesburg, MS | 40 | $28,320 | $13.62 | $35,100 | $18,570 |
| Jackson, MS | 170 | $31,320 | $15.06 | $39,030 | $23,860 |
* Salary information based on the May 2022 Occupational Employment Statistics (OES) Survey for Veterinary Technologists and Technicians, OCC Code 29-2056, BLS.
* Employment conditions in your area may vary.
Final Words
The best advice for future vet technicians is not to be discouraged by the public opinion about how "easy" this job is.
The same goes for the complicated steps and challenges you'll take in becoming a licensed professional.
Be prepared and stand firm in facing these challenges.
Yes, you might get scratched at times and be on your feet, but seeing animals become healthy again compensates for that.
Your love for animals and providing excellent vet care services will be enough for you to overcome those downsides.
How to Become a Vet Tech by State