Featured Online Programs
Sponsored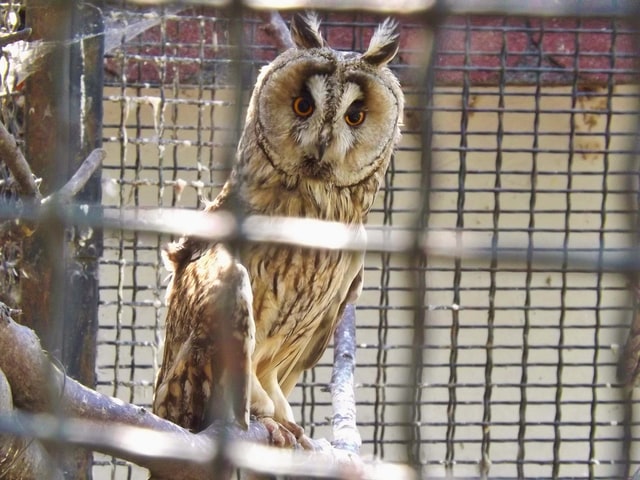 When it comes to the well-being of animals, there are two types of people.
Those that don't care about this topic all that much, and those that passionately do.
If you fall under the second category, you have the first prerequisite for being a potential vet technician.
You're the kind of person who cares about animals and wants to help treat them.
Sadly, there's not enough vet staff like vet technicians to cater to the rising demand for vet care.
That's why Texas and other states are always on the lookout for capable newcomers.
So let's learn together what it is you'll need to do to become a vet technician in Texas.
Job Description and Duties of a Vet Technician in Texas
Vet technicians assist vets, talk to and comfort pet owners, and most importantly, help treat animals.
In practice, you'll be in charge of the following chores and tasks:
Providing treatment for routine problems
Recording temperature, pulse, and respiration
Assisting the vet with physical exams, surgeries, and other procedures
Preparing animals and equipment for surgery
Performing anesthesia
Collecting blood, urine, or stool samples
Processing laboratory tests
Developing radiographs and X-rays
Administering medications and vaccinations
Dressing wounds
Sterilizing laboratory and surgical equipment
Monitoring animal conditions
Note, however, that you'll also do the least pleasant tasks like cleaning after animals and performing euthanasia.
Now that you're familiar with the general duties, let's take a look at the steps you have to take to become one.
How to Become One
To make it easier for you, we'll list in order all of the steps to become a vet technician in Texas.
First, you need to graduate from a vet technology program and earn an AAS in Veterinary Technology.
This program must be accredited by the American Veterinary Medical Association's Committee on Veterinary Technician Education and Activities.
Once you've graduated, take the Veterinary Technician National Examination (VTNE) for your license.
Education Required for a Vet Technician in Texas
Texas has two colleges offering accredited vet technology programs.
These are Texas A&M University and Texas Tech University.
We recommend that you inquire at each school for application requirements and other prerequisites.
However, generally, they'll require at a minimum the following:
Grade C average or better in high school
Have completed basic science-related courses (e.g., biology, chemistry, math, etc.)
The courses are necessary fundamentals to understand the core subjects of the program, which are:
Biology and chemistry
Clinical procedures
Laboratory animal science
Surgical procedures
Anatomy and physiology
Large and small animal medicine
Veterinary hospital management
Animal nutrition
Animal disease and pathology
Pharmacology and toxicology
Veterinary imaging
Anesthesiology
Dentistry
Emergency and critical care
Aside from that, you can also choose a specialization.
Here are just some of your options:
Zoological and exotic animal medicine
Internal medicine
Dental technician
Equine medicine
Behavior modification
Emergency and critical care nursing
Surgery and anesthetist
These schools usually have their own labs where you can apply for internships.
Then you will venture into an out-of-campus internship that will take place during your final semester.
At this stage, you're given the chance to work in an actual vet clinic supervised by a vet.
Tuition and Financial Aid
Tuition varies, depending on the school you're going to in Texas.
But generally, it costs somewhere between $22,000 and $32,000.
This amount already includes the books, supplies, and other fees you might need.
For more detailed information, check out the school's website or call them for inquiries.
As for financial aid, all the traditional types of financial aid are available to Texan students.
And this includes the Free Application for Federal Student Aid.
Popular Programs
Licensing and Certification
Before you can work as a professional vet technician, you must take and pass the licensure exam.
Luckily, in Texas, you only have to take one.
That is, the VTNE administered by the American Association of Veterinary State Boards.
Although you must keep in mind that you must've graduated from an accredited program to take this test.
If not, then you can't take it.
The exam costs $300.
Also, it has over 150 questions, which can take three hours to finish.
If you pass, then you'll be a registered vet technician.
Note that you must renew your license by completing 10 hours of continuing education annually.
Five of those 10 hours may be taken online.
Getting a Job in Texas
Well, you've made it this far; now, you only need to get your first job!
This shouldn't be too hard as vet technicians are wanted by a growing number of vet facilities.
From animal hospitals to zoos and wildlife centers, your employment options are unlimited.
You can start your job seeking period with these potential employers:
Texas Veterinary Medical Association
Veterinary Centers of America – Texas Branches

Bedford Meadows Animal Hospital
Oso Creek Animal Hospital & Emergency Center
Lakewood Animal Hospital
Ben White Animal Hospital

Vetco Wellness Centers and Vaccination Clinics located in:

Fort Worth PETCO
Arlington PETCO
Plano PETCO
Salaries for Vet Technicians in Texas
At the moment, vet technicians in Texas enjoy a modest paycheck compared to other similar occupations.
But this shouldn't discourage you.
Instead, try looking at the growth this profession will experience in the coming years.
Per the Bureau of Labor Statistics, the employment level will rise to 15% by 2030.
So you can look forward to more job openings offering higher salaries in this decade.
Here are the current average salaries of vet technicians across Texas.
| Location | Avg. Annual Salary |
| --- | --- |
| Abilene,TX | $27,039 |
| Amarillo,TX | $27,187 |
| Arlington,TX | $28,842 |
| Austin,TX | $29,203 |
| Beaumont,TX | $28,578 |
| Brownsville,TX | $26,120 |
| Carrollton,TX | $29,371 |
| Corpus Christi,TX | $27,436 |
| Dallas,TX | $29,450 |
| Denton,TX | $28,924 |
| El Paso,TX | $25,932 |
| Fort Worth,TX | $28,889 |
| Frisco,TX | $29,053 |
| Galveston,TX | $29,103 |
| Garland,TX | $29,387 |
| Grand Prairie,TX | $29,387 |
| Harlingen,TX | $25,987 |
| Houston,TX | $30,389 |
| Irving,TX | $29,450 |
| Killeen,TX | $26,666 |
| Laredo,TX | $26,230 |
| Longview,TX | $26,757 |
| Lubbock,TX | $25,815 |
| Mcallen,TX | $25,497 |
| Mckinney,TX | $29,213 |
| Mesquite,TX | $29,418 |
| Midland,TX | $25,577 |
| Odessa,TX | $25,577 |
| Pasadena,TX | $30,279 |
| Plano,TX | $29,323 |
| Port Arthur,TX | $28,026 |
| Richardson,TX | $29,387 |
| Round Rock,TX | $29,093 |
| San Antonio,TX | $28,877 |
| Temple,TX | $26,695 |
| Waco,TX | $26,639 |
| Wichita Falls,TX | $27,072 |
Final Words
Many people believe that a vet technician's job is easy and not that demanding.
But we both know that simply isn't true.
Having to take up a heavy workload just to treat animals and comfort pet owners makes this a respected and noble profession.
So if you're up to the task of spending your working day doing this, then you're more than qualified to be a vet technician in Texas.
How to Become a Vet Tech by State