Veterinary technicians in Austin, TX earn an average salary of $38,000 to $39,000 annually.
With more experience, skills, and certifications, they can take home as much as $45,000 or even higher.
To become one, you have to have the skills that employers are looking for.
You have to be knowledgeable of animal care, veterinary medications, and laboratory procedures, and be capable of assisting veterinarians in diagnosing and treating animals.
By enrolling in a vet tech program, you can learn all of these.
Take a look at the list of vet tech schools in Austin, TX below to get started.
Featured Online Programs
Sponsored
Austin Community College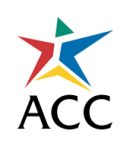 About the School
Austin Community College is a higher education and technical training school that serves Central Texas.
They aim "to provide open-door access to an affordable college education for students who want to earn a degree, learn marketable skills, or advance their careers."
Every year, they welcome more than 70,000 enrollees in their 100+ academic programs.
Their areas of study are:
Arts, Digital Media and Communications
Business
Computer Science and Information Technology
Culinary, Hospitality, and Tourism
Design, Manufacturing, Construction, and Applied Technologies
Education
Health Sciences
Liberal Arts
Public and Social Services
Science, Engineering, and Math
Accredited by the Southern Association of Colleges and Schools Commission on Colleges, they have 11 campus locations throughout Central Texas.
Courses Offered
The Veterinary Technology Program provides hands-on experience with various big and small animals, including dogs, cats, bunnies, and cattle.
It is an accredited vet tech program by the American Veterinary Medical Association Committee on Veterinary Technician Education and Activities.
It involves training in dental procedures, treatment plans, surgeries, and radiology.
It takes 6 semesters and requires 60 program hours.
Semester I
Introduction to Veterinary Technology
Veterinary Anatomy and Physiology
Veterinary Office Management
Semester II
Canine and Feline Clinical Management
Veterinary Clinical Pathology I
Veterinary Pharmacology
Ethics
Semester III
Veterinary Clinical Pathology II
Veterinary Radiology
Semester IV
Anesthesia and Surgical Assistance
Lab Animal Clinical Management
Veterinary Parasitology
Semester V
Large Animal Assisting Techniques
Special Topics in Veterinarian Assistant/Animal Health Technician
Veterinary Nursing Care
Semester VI
Practicum or Field Experience – Veterinary/Animal Health Technology/Technician and Veterinary Assistant
Visit School Website

Address: 6101 Highland Campus Drive, Austin, Texas 78752
Blinn College
About the School
Blinn College is a two-year college that offers academic transfer, workforce training, and continuing education programs.
Founded in 1883, they want to provide their students and the community with excellent instruction, resources, services, and innovative partnerships to shape future academic, workforce, cultural, and economic leaders.
Their degree and certificate programs, whether onsite or online, teach valuable skills necessary for transfer to a four-year university or immediate entry into the workforce.
They are accredited by the Southern Association of Colleges and Schools Commission on Colleges, and they have multiple locations throughout the state.
Courses Offered
The Veterinary Technology Program is designed to prepare students to become fully credentialed licensed veterinary technicians.
It offers two enrollment options:
Traditional – Takes 2 years, courses and labs are completed on the Bryan Campus
Blended – Takes 3 years, lectures are completed online and labs are completed on campus
Examples of courses covered are:
Veterinary Medical Terminology
Pharmacological Calculations
Anatomy and Physiology for Veterinary Technicians
Clinical Pathology
Veterinary Parasitology
Anesthesia and Surgical Assist
Veterinary Radiology
Food Animal Clinical Management
Veterinary Office Management
Tuition and fees cost approximately $15,000.
Career opportunities include educational institutions, laboratory facilities, animal shelters, research, veterinary clinics, zoological facilities, wildlife preserves, and the military.
Visit School Website

Address: 3100 Riverside Parkway, Bryan, TX 77807
McLennan Community College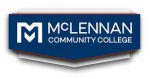 About the School
McLennan Community College is a public community college that officially serves the Calvert and Bremond school districts, McLennan County, and Falls County.
Founded in 1965, they offer associate degrees in arts and sciences, training programs, certificates, and continuing education courses.
From Liberal Arts, Creative Arts, and Business and Industry to Public Services, Health and Professions, and STEM, they are committed to improving their students' lives and enriching their community.
They are fully accredited by the Southern Association of Colleges and Schools Commission on Colleges.
Courses Offered
The Veterinary Technology Program features the theory and practice needed to start a career as a Licensed Veterinary Technician.
It requires 60 hours and takes 6 semesters to complete.
Upon successful completion, graduates will receive an Associate in Applied Science degree in Veterinary Technology.
They will also become eligible to test for the following:
The Veterinary Technician National Examination given by the American Association of Veterinary State Boards
The state exam given by the Texas Board of Veterinary Medical Examiners
Employment opportunities include biomedical research facilities, animal care and/or treatment facilities, veterinary practices, and agricultural industries.
Visit School Website

Address: 1400 College Drive, Waco, TX 76708
---
Veterinary Technician Schools by City in Texas
See all Schools in Texas >