Veterinary technicians are professionals in the field of veterinary medicine.
They work in a variety of veterinary settings, including animal hospitals, private practices, research laboratories, wildlife facilities, animal shelters, and zoos.
Their primary job is to perform medical tests to help in diagnosing injuries, diseases, and illnesses in animals.
To become a veterinary technician, one has to complete a postsecondary veterinary technology course.
Today, there are many schools that offer it as a 2-year associate's degree program.
If you are in Indianapolis, IN, and want to pursue a vet tech career, you might want to consider the vet tech schools in Indianapolis, IN listed below.
Featured Online Programs
Sponsored
Vet Tech institute at International Business College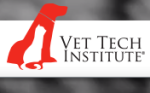 About the School
Vet Tech Institute is a school that provides veterinary medical education.
They want their students to learn by doing so they offer facilities that promote hands-on learning and create unique real-world experiences.
They have classrooms, clinical laboratories, surgical suites, radiography suites, and kennels where students can be in an environment where veterinary technicians spend time.
They also have essential vet tech tools and equipment, such as a blood gas machine, hematology machine, blood chemistry machine, ultrasonic dental polisher, microscopes, autoclaves, sevoflurane and isoflurane anesthesia machine, and digital and analog x-rays, which students can practice on to be ready for their new careers.
Through their partnerships with large animal facilities, they allow their students to gain experience and confidence with horses, cows, and other large animals as well.
They have four campus locations — Chicago – Tinley Park, Houston, Pittsburgh, and Indianapolis — and all are accredited by the American Veterinary Association Committee on Veterinary Technician Education and Activities.
Courses Offered
The Veterinary Technology Program is an 18-month program that covers the core skills necessary to enter the veterinary care field.
Its curriculum is designed to build knowledge and skills to establish a vet tech career through instruction and skills practice.
It trains students to perform the following tasks:
Assess sick patients
Clean teeth
Administer vaccines and injections
Perform lab tests
Apply bandages and splints
Administer anesthesia
Conduct x-rays and ultrasounds
Chart medical information
Dispense prescriptions
Assist in surgery
Educate clients
It features the following areas of study:
Animal Behavior
Animal Husbandry
Veterinary Nursing
Veterinary Medical Terminology
Veterinary Anatomy and Physiology
Laboratory Procedures
Veterinary Nutrition
Veterinary Clinical Pathology
Anesthesia
Pharmacology
Surgical Nursing
Radiology
It also covers Preparation for the VTNE National Certification Exam and an 8-week internship.
Visit School Website

Address: 7205 Shadeland Station Way, Indianapolis, IN 46256, United States
Purdue University
About the School
Purdue University is a public land-grant research university founded in 1869 and with a main campus in West Lafayette, IN.
Over 150+ years, they have accomplished a lot and established themselves as one of the universities in the nation and the world.
They are committed to providing an education that propels their state, nation, and world forward.
They offer more than 200 undergraduate programs in the following areas of interest:
Agriculture
Business
Education
Engineering
Exploratory Studies
Health and Human Sciences
Liberal Arts
Pharmacy
STEM
Veterinary Medicine
They continue to strive to build innovative educational platforms that serve their students across their different campus locations as well as online.
Their other campus location options are as follows: Purdue Fort Wayne, Indiana University-Purdue University Indianapolis, Purdue University Northwest, Purdue Polytechnic Institute, Purdue University Global, and Purdue University Online.
Courses Offered
The Veterinary Technology Program is a Bachelor of Science Degree Program designed to prepare students for the responsibilities of a veterinary technologist in various veterinary practice settings.
It covers nursing, anesthesia, imaging, diagnostic laboratory procedures, dental hygiene, and more.
The curriculum consists of the following:
87 credits of Departmental/Program Major Courses
Includes Anatomy, Physiology, Pharmacology, Microbiology, Parasitology, and Dentistry for Veterinary Technicians
35 to 38 credits of University Core Courses
Includes Fundamentals Of Biology, General Chemistry, Business Writing, Technical Writing, and Introduction to Organizational Communication
It also includes 2.5 to 5.5 credits of Free Electives.
Upon successful completion, graduates will earn a bachelor's degree and may seek employment as animal behavior counselors, vet tech program educators, clinic/hospital team leaders, specialty practice technologists, and more.
Visit School Website

Address: 625 Harrison Street, West Lafayette, Indiana, 47907
---
Veterinary Technician Schools by City in Indiana
See all Schools in Indiana >