People who want to turn their passion for animals into a rewarding career might want to consider working as veterinary technicians or technologists.
As members of veterinary healthcare teams, vet techs take on some very important responsibilities to ensure the overall health and well-being of the animals in their care.
They provide nursing care or first aid to injured or ill animals.
They assist veterinarians during examinations, surgeries, and other procedures.
Under the supervision of veterinarians, they prepare and administer vaccinations, medications, and treatments.
They also collect and record animal health information.
In Cincinnati, OH, vet techs have an average salary of $38,131.
Depending on certain factors, such as education, experience, certifications, and additional skills, they can earn less or more than that.
Do you think you should consider becoming a vet tech?
Check out the vet tech schools in Cincinnati, OH listed below to get started.
Featured Online Programs
Sponsored
Ross Medical Education Center

About the School
Ross Education Medical Center is a school that specializes in allied healthcare programs.
They are committed to providing the highest quality education possible to motivated individuals who seek careers in the healthcare industry.
From Medical Assistant and Pharmacy Technician to Veterinary Technology and Practical Nursing, they offer well-rounded courses, comprehensive instruction, personalized and supportive training, and lots of hands-on learning opportunities that prepare their students for employment.
Founded in 1969, they have multiple campuses throughout the United States — 19 in Michigan, 7 in Ohio, 7 in Indiana, 4 in Kentucky, 2 in Tennessee, 2 in West Virginia, 1 in Alabama, and 1 in Iowa.
All are accredited by the Accrediting Bureau of Health Education Schools.
Courses Offered
The Associate of Applied Science in Veterinary Technology Degree Program equips students with the knowledge and skills needed for entry-level employment in many different types of veterinary clinical settings and veterinary-related fields.
It involves classroom and laboratory time and covers 24 courses.
It also requires an externship experience (3+ months) where students can have meaningful opportunities to apply their knowledge and skills in the field alongside veterinary healthcare professionals.
Upon successful completion, graduates become eligible to test for the Veterinary Technology National Exam (VTNE).
Those who have not taken the exam are considered veterinary assistants.
On the other hand, those who have taken and passed the exam are registered with the state of Ohio and recognized as Registered Veterinary Technicians.
Visit School Website

Address: 11590 Century Blvd Ste 210, Cincinnati, OH 45246, United States
UC Blue Ash College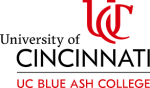 About the School
UC Blue Ash is a regional campus of the University of Cincinnati.
Founded in 1967, they are located in Blue Ash, an inner suburb of Cincinnati, and are one of the largest regional colleges in the state.
Recognized as the first regional campus of the university, they occupy a 135-acre campus that houses six academic buildings.
They take pride in their higher education which is not only high-quality but is also about half the cost of most other colleges and universities.
With more than 50 academic programs in a variety of areas of study, such as Arts and Sciences, Business, Education, Health Care, and Technology, they want to give excellent and accessible education for students from all educational and cultural backgrounds.
They strive to be a recognized leader in providing exceptional teaching that inspires students to unlock their potential and contribute to the local and global communities.
Courses Offered
The Associate in Applied Science Degree in Veterinary Technology trains technicians to assist veterinarians in veterinary facilities.
It aims to teach the necessary knowledge and skills in all aspects of veterinary medicine to prepare students to become trained professionals.
The Full-Time Veterinary Technology (AAS) Curriculum consists of 5 semesters and features the following courses:
Fall Semester Year 1
Biology for Health Professions and Technical Programs
Introduction to Chemistry and Biochemistry: Combined Lecture and Lab
English Composition
Foundations of Quantitative Reasoning
Introduction to Veterinary Technology
Spring Semester Year 1
Biology for Health Professions and Technical Programs II
Microbiology for Health Professionals
Introduction to Interpersonal Communication
Medical Terminology
Summer Semester Year 1
Introduction to Veterinary Techniques
Comparative Anatomy and Physiology
Laboratory Procedures I
Animal Husbandry and Diseases I
Fall Semester Year 2
Intermediate Composition
Veterinary Nursing Techniques I
Veterinary Imaging
Pharmacy and Pharmacology
Laboratory Procedures II
Animal Husbandry and Diseases II
Principles of Anesthesia and Surgery I
Technical Practicum
Spring Semester Year 2
Veterinary Nursing Techniques II
Office and Hospital Procedures
Pharmacy and Pharmacology II
Laboratory Procedures III
Animal Husbandry and Diseases III
Principles of Anesthesia and Surgery II
Technical Practicum II
Preceptorship
The full program requires 64 minimum credits and takes 2 years to complete.
It also offers a Part-Time Curriculum that covers the same courses plus a VTNE Preparation Course, consists of 11 semesters, and requires 66 minimum credits.
Graduates who take the national board exam and pass become registered in the state of Ohio.
Career opportunities include large and small animal clinics, exotic emergencies, surgery, zoos, humane societies, teaching institutions, and the military.
Visit School Website

Address: 9555 Plainfield Rd, Blue Ash, OH 45236, United States
---
Veterinary Technician Schools by City in Ohio
See all Schools in Ohio >