People who love animals and the thrill of a dynamic and fast-paced work environment might want to consider a career as a veterinary technician.
As a vet tech, they can get plenty of chances to interact with animals of all types on a day-to-day basis.
From providing basic nursing care to assisting during surgeries, they can use their knowledge and skills to make a difference in the lives of animals and their owners.
Also, the vet tech profession offers job security that not a lot of other jobs do.
According to certain reports, the job market for vet techs is projected to grow by 20% by 2026.
That comes with opportunities for career growth and advancement too.
Are you considering becoming a vet tech?
The first step is to enroll in a vet tech program.
If you are in Columbus, OH, take a look at the list of vet tech schools in Columbus, OH below.
Featured Online Programs
Sponsored
Columbus State Community College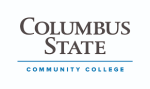 About the School
Columbus State Community College is a public community college founded in 1963 as Columbus Area Technician's School.
Located in Columbus, OH, they started with 67 students 60 years ago and currently have more than 27,000 enrollees over their multiple campuses, regional learning centers, and online courses.
They offer Associate of Arts and Associate of Science, Associate of Applied Science, Associate of Arts, Associate of Technical Studies, and Certificate programs in the following Academic Pathways:
Arts, Humanities, and Social Sciences
Biological, Physical, and Mathematical Sciences
Business and Hospitality Services
Computer Science, Information Technology, and Design
Construction and Skilled Trades
Education, Human Services, and Public Safety
Health Sciences
Engineering, Manufacturing, and Engineering Technology
They are accredited by the Higher Learning Commission.
Courses Offered
The Veterinary Technology AAS Program provides students with classroom and clinical experiences to become 100% ready for a career as a veterinary technician.
It is accredited by the Veterinary Medical Association and offers day, evening, full-time, and part-time schedules to accommodate working students.
The Program of Study covers the following courses:
First Semester (15 Hours)
Intro to Small Animal Medicine
Veterinary Parasitology
Elementary Statistics
Anatomy and Physiology I and II
First-Year Experience Seminar
Second Semester (12 Hours)
Principles of Veterinary Radiology
Veterinary Anatomy and Physiology
Clinical Pathology I
Veterinary Surgical Techniques
Principles of Veterinary Anesthesia
Advanced Medical Terminology
Third Semester (13 Hours)
Animal Nutrition
Laboratory and Exotic Animal Medicine
Clinical Application I
Small Animal Health and Disease
Composition I
Fourth Semester (13 Hours)
Clinical Pathology II
Veterinary Pharmacology
Clinical Application II
Large Animal Health and Disease
Clinical Application III
Management and Organizational Behavior
Fifth Semester (12 Hours)
Veterinary Seminar I and II
Veterinary Practicum I and II
It also includes an Arts Humanities Requirement (3 credit hours), Social/Behavioral Sciences Requirement (3 credit hours), and Biological Physical Science Requirement (4 credits).
The full program requires 65 credit hours.
Visit School Website

Address: 550 E Spring St, Columbus, OH 43215, United States
The Ohio State University - College of Veterinary Medicine

About the School
The Ohio State University is a public land-grant research university in the University System of Ohio.
Founded in 1870, they originally focused on agricultural and mechanical disciplines and have now developed into a comprehensive educational institution.
They have a wide range of program offerings in the following fields of study:
Arts and Sciences
Law
Business
Dentistry
Nursing
Education and Human Ecology
Optometry
Engineering
Pharmacy
Public Health
Food
Agricultural
Environmental Sciences
Social Work
Public Affairs
Veterinary Medicine
Through reflection, evaluation, and meaningful action, they want to reinforce their ethical culture and live these shared values to advance their core work of teaching, learning, research, and service.
They are committed to educating a diverse student body and fostering a culture of engagement and service to improve the well-being of the local, state, regional, national, and global communities they serve.
Courses Offered
The College of Veterinary Medicine at Ohio State University offers programs that are designed to provide innovation in education, research, patient care, outreach, and service to enhance the health and well-being of animals, people, and the ecosystem.
It has three academic departments: Veterinary Biosciences, Veterinary Clinical Sciences, and Veterinary Preventative Medicine.
Its educational program offerings are as follows:
Doctor of Veterinary Medicine (DVM) Degree
Comparative Biomedical Sciences Graduate Program (MS and PhD)
Veterinary Public Health Degree
Residence Programs
Summer Scholar Research Program
Stanton Summer Externship Program
It also offers the following Signature Programs:
Infectious Diseases
Comparative and Translational Oncology
Consortium for Advancement of Neuromusculoskeletal Science
It has Veterinary Student Research Opportunities and Continuing Education Programs as well.
Upon successful completion, graduates are expected to become leaders of the national and global learning community for veterinary and comparative medicine.
Whether they work as veterinarians, veterinary technicians, veterinary technologists, or other veterinary professionals, they should be prepared for careers of excellence and help advance both veterinary and human medicine.
Visit School Website

Address: 1900 Coffey Rd, Columbus, OH 43210, United States
---
Veterinary Technician Schools by City in Ohio
See all Schools in Ohio >