For many people, a job where they get to take care of animals is rewarding.
That is why some of them consider pursuing a career as a veterinary assistant.
As veterinary assistants, their typical responsibilities include:
Feeding, bathing, and exercising animals
Monitoring and caring for them post-surgery
Giving immunizations and medications prescribed by veterinarians
Assisting during laboratory tests and procedures.
They are also tasked to clean and disinfect the examination rooms, operation rooms, kennels, and cages.
If you think this profession is for you, you should go to a veterinary assistant school and get certified as a veterinary assistant.
Below is a list of veterinary assistant schools in Austin, TX you might want to check out.
Sponsored Listings
Austin Community College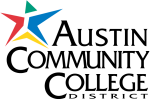 About the School
Austin Community College is a higher education institution that offers academic and technical training opportunities to communities in Central Texas.
They strive to provide easy access to an affordable college education to anyone who wants to learn marketable skills, earn a degree, or advance their careers.
Across their campuses, they get more than 70,000 enrollees in their 100+ programs of study each year.
They strive to be a leader in transformation, innovation, and collaboration so their students can complete their studies on time and be fully prepared for the workforce and the real world.
Opened in 1973, they are accredited by the Southern Association of Colleges and Schools Commission on Colleges.
They have campuses in Cedar Park, East Austin, Elgin, Kyle, Central Austin, North Austin, Downtown Austin, Southeast Austin, North Region, Leander, and South Austin.
Courses Offered
The Veterinary Assistant Program is an apprenticeship program.
It consists of two semesters and can be completed in about 7 to 9 months.
It offers hands-on learning with training in laboratory and veterinary hospital/clinic settings.
It covers the following topics:
Prerequisite:
Orientation to Vet Medicine
Semester 1 (192 hours)
Intro to Vet Technology
Vet Anatomy and Physiology
Vet Nutrition
Vet Pharmacology
Semester 2 (192 hours)
Vet Clinical Pathology I
Anesthesia/Surgical Assistance
Canine/Feline Clinical Management
Upon completion, graduates can test for the Texas Veterinary Medical Association CVA Level One exam.
Visit School Website

Address: 5930 Middle Fiskville Rd #4341, Austin, TX 78752, United States
Texas Veterinary Medical Association
About the School
The Texas Veterinary Medical Association is a nonprofit organization established in 1903.
For 120 years now, they have represented the veterinary profession and supported veterinarians who practice veterinary medicine in the state of Texas.
Comprised of over 5,400 DVMs, licensed veterinary technicians, students, and industry professionals, they are committed to promoting, advocating, and protecting the veterinary medical profession and advancing animal and human health and well-being.
Courses Offered
The Certified Veterinary Assistant Program provides high-quality formal education and training to individuals interested in veterinary assistant jobs.
It aims to develop essential knowledge and skills that meet the standards of competency and performance required by veterinarians and licensed veterinary technicians for a successful animal healthcare team.
To receive Certified Veterinary Assistant Level I Certification, students have to meet the following requirements:
Complete 500 hours of work experience under the supervision of a veterinarian or licensed vet technician
Master the required Level I material
Demonstrate all hands-on skills on the Skills Validation Checklist
Complete the Exam Application and Skills Validation Checklist and get approval from a vet or licensed vet technician
Complete the certification examination – 70%
Upon successfully achieving Level I Certification, applicants have to complete 6 months at Level I to be eligible to test for the Level II exam.
The same requirement is applied to those with Level II Certification wanting to move up to Level III.
So, in summary:
Certified Veterinary Assistant Level I
Entry-level knowledge and skills
500 hours or 90 days of on-the-job training in a veterinary clinic
Certified Veterinary Assistant Level II
Intermediate-level knowledge and skills
1,000 hours or 180 days of on-the-job training in a veterinary clinic beyond CVA Level I certification
Certified Veterinary Assistant Level III
Advanced level knowledge and skills
1,000 hours or 180 days of on-the-job training in a veterinary clinic beyond CVA Level II certification
Visit School Website

Address: 8104 Exchange Drive, Austin, Texas 78754
---
Veterinary Assistant Schools by City in Texas
See all Schools in Texas >