A career in veterinary assisting offers many benefits.
If you have pets and love animals in general, it gives you plenty of opportunities to interact with them daily.
Also, if you want to earn well, it is one of those jobs that pay above the national average.
For example, in Dallas, TX, veterinary assistants have an average base salary of $43,654.
They can even take home $50,000+ if they have several years of experience and advanced skill sets.
Most importantly, it is an in-demand field projected to grow significantly in the next decade.
That means your career options will not be running out anytime soon.
To jumpstart your pursuit of a veterinary assistant position, you should enroll in a veterinary assistant program.
Check out our list of veterinary schools in Dallas, TX to help you get started.
Sponsored Listings
Dallas College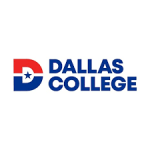 About the School
Dallas College is a community college founded in 1965.
They are one of the state's largest community colleges, helping a total of almost 3 million students traverse their educational journey through the years.
Through their partnerships with school districts, four-year universities, and local business leaders, they can provide quality education and training programs that benefit their communities and the economy.
With the help of their 3,200+ full-time and adjunct faculty members, they offer 300+ academic and technical degrees and certificates and 100+ high-demand career programs and training that prepare their students for the workforce and the real world.
Their academic structure uses a "schools model" in which they mirror the seven career paths of Guided Pathways:
School of Business, Hospitality and Global Trade
School of Creative Arts, Entertainment, and Design
School of Education
School of Engineering, Technology, Mathematics and Sciences
School of Health Sciences
School of Law and Public Service
School of Manufacturing and Industrial Technology
Accredited by the Southern Association of Colleges and Schools Commission on Colleges, they award bachelor's degrees, associate degrees, and certificates.
They are also a member of the American Association of Community Colleges, the Association of Texas Colleges and Universities, and the League for Innovation in the Community College.
Courses Offered
The Veterinary Assisting Certificate Program is designed to prepare students for the role of a veterinary assistant in a veterinary health team.
It teaches the best techniques and practices in assisting veterinarians and veterinary technicians in clinical settings, as well as performing veterinary procedures in research and other veterinary-related fields.
It requires 20 credit hours and takes 2 semesters to complete.
Semester 1
Composition I
Mathematics Elective
Veterinary Parasitology
Veterinary Office Management
Semester 2
Biology for Science Majors I
Introduction to Veterinary Technology
Canine Feline Clinical Management or Equine Clinical Management
Food Animal Clinical Management
To pass, a grade of "C" or better is required for all courses.
Upon completion, graduates can proceed to the Veterinary Technology Program for an Associate Degree in Veterinary Technology.
Visit School Website

Address: 3030 N Dallas Ave, Lancaster, TX 75134, United States
Texas Veterinary Medical Association – Dallas County
About the School
The Texas Veterinary Medical Association is a non-profit organization that represents the veterinary profession in the state of Texas.
They were organized in 1903 and are currently comprised of 5,400+ DVMs, licensed veterinary technicians, students, and industry professionals.
Their mission is "to promote, advocate for, and protect the veterinary medical profession and to advance animal health for the well-being of animals and humans."
Throughout the state, they have several local Veterinary Medical Associations, such as in Bexar County, Collin County, East Texas, El Paso, Harris County, Tarrant County, Three Rivers, and Dallas County.
Courses Offered
The Certified Veterinary Assistant (CVA) Program is a high-quality, formal education program that provides the education and training necessary to work in the veterinary healthcare field.
It was developed to establish standards of competency and performance for those in the veterinary assisting field.
It is available online and consists of 40 hours of videos and web-based training.
To receive CVA Level I Certification, it requires:
500 hours of work experience under the supervision of a veterinarian or licensed vet technician
Acquisition and demonstration of hands-on skills listed on the Skills Validation Checklist
Mastery of Level I material
Completed and approved Exam Application and Skills Validation Checklist
Successfully completed certification examination – 70%
Upon completion, students should have gained a solid foundation in veterinary medicine and animal health, making them skilled, informed, reliable, and trusted members of their veterinary healthcare teams.
Visit School Website

Address: P.O. Box 1213, Keller, TX 76244
---
Veterinary Assistant Schools by City in Texas
See all Schools in Texas >