Veterinary assistants take on important duties and responsibilities on a daily basis.
They clean and sterilize kennels, cages, examination rooms, and operating rooms.
They also feed, bathe, exercise, and monitor animals.
They collect samples for testing and assist veterinarians and veterinary technicians in various veterinary procedures too.
Because of how essential their role is in veterinary medicine, they have to go through education and training to learn the fundamentals of veterinary assisting.
If you are in El Paso, TX, and considering becoming a veterinary assistant, check out the veterinary assistant schools in El, Paso TX listed below.
Sponsored Listings
Pima Medical Institute
About the School
Pima Medical Institute is a private medical career college that opened its doors in 1972.
They are focused on providing education that prepares students for various healthcare professions.
Whether in medical, dental, or veterinary fields, their associate, bachelor's, master's, and certificate programs use a student-focused approach.
They offer on-campus, hybrid, and 100% online learning classes, and are committed to helping improve people's lives by delivering the best medical career education.
Since its founding, they have always prioritized student success.
They strive to be a leader in healthcare education and want to see students thrive as healthcare professionals.
Accredited by the Bureau of Health Education Schools, they have campus locations throughout Arizona, California, Colorado, Montana, Nevada, New Mexico, Texas, and Washington.
Courses Offered
The Veterinary Assistant Certificate Program is designed to give students the education necessary for entry-level employment in the veterinary medicine field.
It uses a combination of classroom training and hands-on laboratory experience.
The Career Prep Courses covered include:
Anatomy, Physiology and Terminology
Computer Basics
Study Skills
Math Fundaments
CPR and First Aid
It is also made up of the following Professional Sequences:
Professional Sequence I
Comparative Veterinary Anatomy and Physiology
Clinical Lab Procedures and Pathology
Professional Sequence II
Animal Life Stages
Nutrition
Husbandry
Animal Nursing
Diagnostic Medical Imaging
Professional Sequence III
Offices Procedures
Pharmacology
Principles of Anesthesia
Aseptic Technique
Surgical Assisting
Upon successful completion of all Career Prep courses and Professional Sequences, students will do an externship.
They have to complete 240 clinical hours to be eligible for graduation.
Visit School Website

Address: 6926 Gtwy Blvd E, El Paso, TX 79915, United States
Center for Career and Technology Education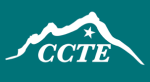 About the School
The Center for Career and Technology Education is a vocational school in the El Paso Independent School District.
They offer 26 Programs of Study with State or National Industry-recognized certifications and credentials upon completion.
Some examples are 3D Animation, Automotive Technology, Culinary Arts, Cyber Security, Engineering Design, HVAC, Welding, and Veterinary Assistant.
Their vision is: "increase the number of advanced technical opportunities to include local non-paid internship opportunities, state and national licensures, certifications, dual credit courses, and state-wide articulations."
Every day, they strive to keep true to their mission of "providing each student a seamless transition from their program of study and specific pathway to their post-secondary education or career opportunities. "
Courses Offered
The Veterinary Assistant Program is a two-year program that features a variety of topics in veterinary healthcare and medicine that are essential in veterinary assisting.
Its curriculum includes the following:
First Year
Pre-AP Anatomy and Physiology
Small Animal Management
Equine Science
Principles of Agriculture, Food, and Natural Resources
Veterinary Medical Applications
Scientific Research and Design I
Second Year
Advanced Animal Science
Scientific Research and Design II
Practicum in Agriculture, Food, and Natural Resources I
It requires 500 documented hours in a classroom and clinic setting and awards the Texas Veterinary Medical Association Certification upon successful completion.
Visit School Website

Address: 1170 N Walnut St, El Paso, TX 79930, United States
---
Veterinary Assistant Schools by City in Texas
See all Schools in Texas >