Featured Online Programs
Sponsored
Working as a dog trainer can be a very rewarding job!
Many owners look for a dog-related career as soon as they purchase their first dogs.
Being a trainer can even help dogs beat their separation anxiety, boredom, and other behavioral-related issues.
Moreover, you will create a daily routine for dogs and you will be in charge of teaching them the basic commands and skills.
Stay with us and we will teach you the steps you need to complete to become a successful dog trainer.
Also, we will mention the dog training schools in Alabama!
How to Become a Dog Trainer in Alabama?
To become a successful dog trainer in Alabama, we will offer you a few simple steps.
Step 1: Determine your passion
Having a love for animals is not enough to become a professional in this field.
You need much much more and this includes patience, skills, and basic experience.
Dog trainers also need to properly interact with the dog owners, because, believe it or not, this might be the hardest part of the job.
No course or exams are required to become a professional in this job, but still, consider extra education in this field.
Step 2: Interact with dogs
Probably the most important step of becoming a dog trainer.
Interact, interact, and interact with dogs.
If you notice that your interactions lead to positive results, maybe you are the right person for the job.
To improve your skills, you might consider interacting with professionals.
Step 3: Improve your skills
If you see that you are good in this field, try to interact with professionals and improve your skills.
You can even volunteer in shelters and animal organizations to gain more experience.
Step 4: Don't be afraid to try
Whenever you feel ready, dive into business.
Don't be afraid to try, even if you are not feeling 100% ready.
Step 5: Consider becoming a pro
You don't need any certification to work as a dog trainer, but you might consider joining an organization like the Association of Professional Dog Trainers.
Also, you can become a Certified Professional Dog Trainer with a minimum of 300 hours in 3 years.
Additionally, you will need to pass the 180-questions multiple exam.
Dog Training Schools in Alabama
Dog training schools are not obligatory for becoming a professional in this field, but we will mention the best dog training schools for you in Alabama.
Southeast Campus
Southeast is located in Hanceville in the north of the state and very close to Birmingham.
It is great for learning for anyone who aspires to become a dog trainer.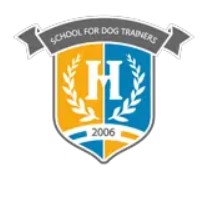 During classes, you will enjoy plenty of space for outdoor dog training practices.
You will have the opportunity to learn from expert dog trainers.
The classes are also held in professional classrooms and business offices.
The programs offered by this campus include:
Master Dog Trainer Program
Service Dog Trainer Program
Police K9 Instructor/ Trainer Program
Obedience & Behavior Modification Program
Detection Dog Trainer Program
Protection Dog Trainer Program
Search & Rescue Dog Trainer Program
The Master Dog Trainer School Program includes 24 weeks of course and the price of the program is $17,775.
Catch Canine Trainers Academy
This academy is available in Alabama, but in other states as well.
You will be tutored by professional mentor trainers from many states.
The program is nationally acclaimed and it has a huge training network.
You can also connect with a local mentor from your city during the program.
| School Name | Address |
| --- | --- |
| Southeast Campus | 4339 Co Rd 216, Hanceville, AL 35077, United States |
| Catch Canine Trainers Academy | 24 Newark Pompton Turnpike #206, Little Falls, NJ 07424, United States |
Salary
The average salary for dog trainers in Alabama is $31,975.
But you can earn as low as $29,041, or as much as $34,999.
Alabama, California, and New Jersey are the 3 states with the highest salaries in the USA.
But, your salary will also depend on the city, your experience, and your skills.
| Location | Avg. Annual Salary |
| --- | --- |
| Birmingham | $32,849 |
| Montgomery | $31,213 |
| Mobile | $32,187 |
| Huntsville | $33,284 |
| Tuscaloosa | $32,631 |
| Dothan | $29,950 |
| Decatur | $32,188 |
| Auburn | $31,410 |
| Gadsden | $32,788 |
| Madison | $33,284 |
Frequently Asked Questions
What is the best dog trainer certification in the US?
One of the best dog trainer certifications in the USA is the Certification Council for Professional Dog Trainers (CCPDT).
However, you can consider other options, or if you feel confident about your skills, you can work without certification.
Are schools for dog trainers in Alabama online?
Yes and no.
You can find online sessions, but you can also find some on-site schools for dog trainers in Alabama.
Yes, by 2029, animal careers are expected to grow by 22% according to the U.S. Bureau of Labor Statistics.
How to Become a Dog Trainer by State