Featured Online Programs
Sponsored
Training dogs means teaching other people to train dogs and it requires plenty of skills.
First of all, you should be patient, keen to learn, and communicative with both dogs and owners.
If you are interested in a dog training career in Indiana, you are at the right place.
Stay with us and we will let you know what education and steps you need to take to become a successful dog trainer!
How to Become a Dog Trainer in Indiana?
Step 1: Start small
Don't overwork or overthink yourself in the beginning.
This might stress you out and make you hate the job. This goes for any job!
Be organized and be devoted to the profession and your further education, even if it's just one in the beginning.
Keep your clients satisfied because a good word will go a long way in the future.
Step 2: Learn about positive reinforcement
This is animal training that focuses on rewards.
It is a method that might be handy while working as a dog trainer.
It is proven that positive reinforcement brings amazing results during the training process.
Also, you can learn more about animal behavior and psychology which will help you understand animals more.
Step 3: Boost your confidence
Start believing in yourself as soon as you start working and you will overcome any obstacle that comes your way.
This might change the perspective of the dog owners who are your clients and might increase your workload.
Also, dogs feel us in certain ways, so having more confidence might improve the results of your dog training.
To achieve this, you must train with dogs and take on more challenges in your daily work.
Step 4: Start volunteering and build a resume
As soon as you feel more confident, start applying for jobs or volunteering positions.
Daily work with animals is the best choice that you can make while building your career.
Dog training consists of building habits for both dogs and dog trainers, so start volunteering as soon as possible.
You don't have to be 100% perfect to get your first job or volunteering position.
After that, you can start building your resume which will help you apply for more serious positions.
Step 5: Build a network
After you land your first job, it is important to keep yourself updated about any news related to the profession and connect with professionals from your field.
This will help you in the future if you think about switching positions, but most importantly, it will keep you updated.
Dog Training Schools in Indiana
There is no federal or state certification required to become a dog trainer, but certifications are still available for those who want to learn more.
Here are some of the best schools for dog trainers in Indiana!
Duffy's Dog Training
This training school focuses on positive reinforcements, so having a base knowledge about this is very helpful.
The leading trainer and founder of this school is a Family Dog Specialist after many years of successful work.
This school offers many programs including:
Day School
Advanced Day School
Private Instruction
2 Dog Private Instruction
Off-Campus Private Lesson
Puppy Program
Manners Program
Manners Remote Collar Program
Full Obedience Program
Full Obedience Remote Collar Program
Boarding without training
Boarding in conjunction with training
Power Program
Service Dog Program
Therapy Dog Program
The prices of each program vary and they start from $30 per day to $3,400 for a full program.
These training programs will match the needs of you and your dog.
Later, you can use your knowledge for your next job.
Dog Trainer College
This course consists of everything you need to become an effective dog trainer.
During the course, you will learn about obedience, protection, scent detection, service dog training, man-trailing, and police/military k9 work.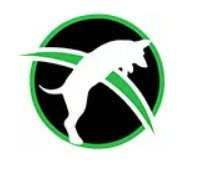 You can take this course for $375 per month, while a broad intensive course for master training is $15,900 for 20 weeks.
CATCH Canine Trainers Academy
You can learn core skills, and basic pro skills about training and behavior, and you can get master classes that bring a certification.
The prices for these courses vary from $1,212 to $5,025.
| School Name | Address |
| --- | --- |
| Duffy's Dog Training | 2993 INDUSTRIAL PARK WAY Jeffersonville, Indiana 47130 |
| Dog Trainer College | 717 Beaver Hollow Rd. Spencer, IN 47460 |
| CATCH Canine Trainers Academy | 24 Newark Pompton Turnpike Suite 206 Little Falls, NJ |
Salary
The average salary for dog trainers in Indiana is $33,942.
You can earn between $30,827 and $37,152 by working as a dog trainer in Indiana.
Hammond and Gary have the highest wage, but you will also have a high living wage there as well.
Salaries depend on your experience, skills, and networking with other professionals.
| Location | Avg. Annual Salary |
| --- | --- |
| Indianapolis | $33,865 |
| Fort Wayne | $32,470 |
| Evansville | $32,896 |
| South Bend | $32,817 |
| Gary | $34,789 |
| Hammond | $34,789 |
| Bloomington | $32,060 |
| Muncie | $32,104 |
| Anderson | $32,228 |
| Terre Haute | $31,954 |
Regional Salary in Indiana
| Region | Employed | Avg. Annual Salary | Avg. Hourly Pay | Top 10% Annual Salary | Bottom 10% Annual Salary |
| --- | --- | --- | --- | --- | --- |
| Indianapolis-Carmel-Anderson, IN | 250 | $56,480 | $27.15 | $95,680 | $26,330 |
* Salary information based on the May 2022 Occupational Employment Statistics (OES) Survey for Animal Trainers, OCC Code 39-2011, BLS.
* Employment conditions in your area may vary.
Frequently Asked Questions
Are there any licensing or certification requirements for dog trainers in Indiana?
Indiana does not typically require a specific license for dog trainers.
However, it's advisable to check with local government authorities for any necessary business licenses or permits.
You can also consider pursuing certification through organizations like the Certification Council for Professional Dog Trainers to enhance your credentials.
What skills are important for a successful dog trainers in Indiana?
Essential skills for dog trainers are canine communication, patience, emotional control, positive reinforcement techniques, confidence, empathy, compassion, and love for animals.
Can you make a good living while working as a dog trainer in Indiana?
Yes, you can make a good living as a dog trainer in Indiana.
The average salary is $33,942 but you can earn more based on your experience and skills.
How to Become a Dog Trainer by State