Featured Online Programs
Sponsored
Are you thinking about becoming a dog trainer in Maryland?
Then, you are at the right place!
You need to be prepared for many obstacles while building your career as a dog trainer, but it is not impossible.
Working with the owners might be the toughest part of this job.
However non-verbal communication and interaction with dogs might be challenging as well.
But if you have a love for animals, this might be the right job for you.
Stay with us and we will explain to you the steps for becoming a dog trainer in Maryland!
How to Become a Dog Trainer in Maryland?
You don't need any special requirements to become a dog trainer in Maryland, but still, you still need to follow some steps to become a successful dog trainer.
Let's take a look!
Step 1: Research the market
Before you dive into this profession, research the market in Maryland.
See if there are some available jobs for dog trainers there and check if the salary fits your needs and expectations.
Then, research more about the job.
See what skills are expected from future dog trainers and what employers ask for.
Step 2: Consult with professional
Doing this step is very important since you will gain valuable advice from someone who has been in the business for a long.
Be more curious and ask about the benefits and drawbacks that this profession brings.
If you already have some skills and experience, maybe they will be interested in hiring or recommending you.
Step 3: Practice with dogs
In the beginning practice with your dog first in your territory and then move to some unknown territory for your dog.
Dogs can get confused if trained in unknown locations, so it is a great practice for both of you.
When you get confident about your skills, practice with other people's dogs.
This will be more demanding, but it is a huge step toward your professional career.
Step 4: Consider education
The dog training profession is not regulated by law, so you won't need any special education, but you will benefit a lot from courses and other similar programs for dog training.
There are many online courses or academies if you have a tight schedule.
But also, there are many opportunities for learning dog training on-site.
The final choice is on you!
Step 5: Start applying
The process of getting your first job can be very frustrating, but don't give up!
Apply constantly to every job post you see and you will get lucky eventually.
Be honest with the employer and you will get space and time to improve your skills.
Step 6: Create a network
Join some professional associations for dog trainers and get experience from the best ones on the market.
By doing this you will also stay up to date with the latest events.
Dog Training Schools in Maryland
Formal education is not required for you to become a professional dog trainer, but here are some schools where you can get those services!
K9 Koncepts
These dog training schools will teach you a lot about grooming, boarding, nutrition, and many other things.
They have an open volunteering position for all motivated dog lovers and enthusiasts.
However, they have a few requirements.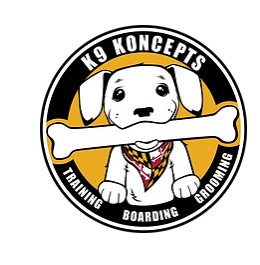 You have to be over 18 years old and must be available during weekends from 9 am to 5 pm.
The classes are held on Sparrows Point and the position is active and fast-paced.
You must show some physical strength because you need to lift at least 30 lbs.
This position is unpaid but that shouldn't discourage you because you can get an offer to be officially interviewed from their team.
Karen Pryor Academy
The basic course is all online and you need 6-12 weeks to complete it.
During the course, you will have more than 20 training activities and 40 demonstration videos.
The tuition for this option is $249 for the standard course and $599 for the immersion course.
This is the quickest preparation where you will have fun, but most importantly, you will train important behavior and learn how to solve common behavior issues.
On the other side, the professional program for dog trainers costs from $5,300 to $5,700 and you will get professional education and KPA certification.
With this option, you can also enhance a career in dog training and behavior and you can teach classes or private sessions.
| School Name | Address |
| --- | --- |
| K9 Koncepts | 4520 North Point Blvd, Sparrows Point, MD 21219 |
| Karen Pryor Academy | 1933 N. Marcey Street Chicago, IL 60614 United States |
Salary
The average salary for dog trainers in Maryland is $35,886.
You can earn between $32,593 and $39,280.
Silver Spring and Bethesda have the highest wage for professional dog trainers but bear in mind that these places have the highest living wage, too.
| Location | Avg. Annual Salary |
| --- | --- |
| Baltimore | $35,779 |
| Frederick | $37,385 |
| Gaithersburg | $38,640 |
| Bowie | $38,663 |
| Rockville | $38,698 |
| Hagerstown | $35,375 |
| Annapolis | $36,880 |
| College Park | $38,745 |
| Salisbury | $37,001 |
| Cumberland | $31,937 |
Regional Salary in Maryland
| Region | Employed | Avg. Annual Salary | Avg. Hourly Pay | Top 10% Annual Salary | Bottom 10% Annual Salary |
| --- | --- | --- | --- | --- | --- |
| Baltimore-Columbia-Towson, MD | 100 | $39,800 | $19.14 | $61,170 | $29,120 |
* Salary information based on the May 2022 Occupational Employment Statistics (OES) Survey for Animal Trainers, OCC Code 39-2011, BLS.
* Employment conditions in your area may vary.
Frequently Asked Questions
Are there any tips for self-employed dog trainer in Maryland?
Being self-employed is very challenging as you will face many ups and downs throughout your career.
You need to be very efficient and have great time management skills in order to be successful.
Also, you should be aware of the marketing process and you need to advertise your services properly.
Is Maryland a good place to be a dog trainer?
Yes, Maryland is a great place to be a dog trainer.
The salary can reach up to $39,280 and there are many benefits for dog trainers, of course depending on your employer, your skills, and previous experience.
Are there any formal educational requirements for dog trainers in Maryland?
No, this profession is not regulated by law, so any extra education that you take should only be based on your personal opinion.
However, there are some institutions and companies that require certification, so you need to prepare yourself for this as well.
How to Become a Dog Trainer by State