Featured Online Programs
Sponsored
Becoming a dog groomer isn't just choosing a career path.
Because as a dog groomer, you're responsible for helping dogs look and feel beautiful.
It takes a lot of love and commitment to care for man's best friend.
And so, Alabama welcomes all interested individuals of this fulfilling occupation.
The dog's general health and maintaining their hygiene level are your primary aims.
The road to success is paved with groomers' clippers and combs, and it's only a two-month online course away!
Why Should You Become a Dog Groomer in Alabama?
Let me answer this with another question: Why shouldn't you become a dog groomer?
There are no easy careers, but it gets easier if you do what you love.
Love for dogs is the main precondition for starting a grooming profession.
So all animal lovers are welcome to try and become one.
If you're sure you have what it takes to be successful in this field, don't waste any more time.
Start your dog grooming career today and become one of Alabama's top groomers!
So, What Does a Dog Groomer Do?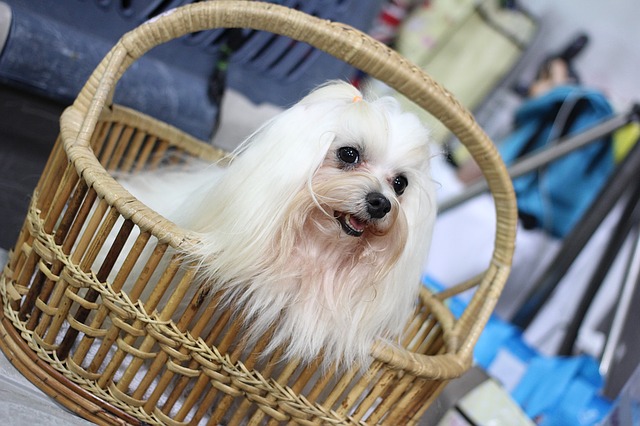 A dog groomer styles your dog's hair, right?
Well, it's not completely wrong.
The full job description considers more than just trimming and styling the coat.
Every groomer must pay special attention to other parts of a dog's body that grow and need cleaning.
Daily Duties and Responsibilities
A dog groomer is someone with a high sense of responsibility toward dogs and their owners.
Scheduling appointments and arranging treatments with pet owners is part of your tasks.
So you must be a people and dog person with great communication skills and charisma.
In fact, it's a lovely scene seeing you have such a wonderful relationship with animals.
Now that the social factor is established, let's move on to other duties you'll have as a groomer.
Sometimes you'll get a client that will request a full grooming treatment.
What does that include?
For starters, you need to brush the dog's hair to remove any tangles or mats.
The next step is where you use clippers, one of the essential tools.
Clip or strip the dog's hair and move on to the bathing part.
Bathing a dog can be a messy business, so arm yourself with patience and good physical stamina.
What's left to do after drying is to clean their ears and eye tear stains if there are any.
Don't forget to give them a fresh breath after washing the dog's teeth with a special toothbrush.
Also, unlike cats, our tail-wagging best friends need help with nail clipping.
Nails that are too long, or have never been clipped, can cause serious troubles.
And absolutely no one wants their dog to be in pain.
The final touch to this process is styling the hair to make them look fabulous.
Hold on, your job doesn't end here!
Never forget to sanitize and clean your tools and work area after every grooming session.
Good hygiene is simply a must!
Dog Groomer's Education in Alabama
There are no set guidelines for a pre-course education, but most employers prefer that you be a high school graduate.
Training for a groomer is a simple process if you're willing to learn.
The course itself takes about two months, and you can even get certified online.
Popular Programs
General Training Information
One simply can't wake up and decide to be a groomer.
In Alabama, becoming a dog groomer requires you to attend a dog grooming course.
Typically, the cost of this course varies between $499 to $574.
So, what does this price include?
These dog grooming courses will provide you:
Books
Study planner
Community support
Other learning aids and necessary instructions
Also, you're provided with the tools and equipment you need, such as:
Dog nail trimmers
Universal combs
Slicker brush
Additional Resources
Of course, your training doesn't end here.
You can always extend your knowledge by reading books about grooming and attending seminars.
Investing in your knowledge is the smartest choice you could take to further your career.
Take a look at some of the best grooming societies in the country:
Licensing and Certification in Alabama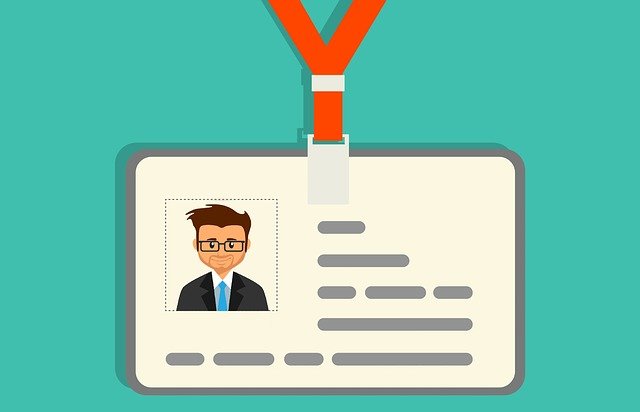 In Alabama, there's no need for an extra step in a form of licensing.
That's because there is no federal agency that regulates or licenses pet groomers.
What matters is your certification as a dog groomer, which you're highly encouraged to acquire.
Your certificate makes it easier to start your career and become a prominent dog groomer.
Job Prospects in Alabama
Where exactly can you find a job as a dog groomer in Alabama?
Here's a little list of work opportunities you simply shouldn't disregard:
Vet clinics
Pet stores
Kennels
Humane societies
But don't limit yourself to these establishments.
There's always a better chance of finding a job elsewhere.
So do some research in your area to see who's hiring and looking for help.
For instance, you may be more inclined to help poor pups at animal shelters rather than working at grooming salons.
Potential Salary in Alabama
According to Salary.com, the average salary for a dog groomer is $33,401 per year as of January 2022.
Is the average annual wage of just over $30k enough to pay for the hard work a groomer has to do?
We'll leave you to be the judge of that.
In any case, the table below shows how much you can receive if you belong to a certain percentile.
| | |
| --- | --- |
| Percentile | Salary |
| 10% | $21,747 |
| 25% | $27,301 |
| 50% | $33,401 |
| 75% | $41,701 |
| 90% | $49,258 |
On the other hand, the one below shows the salary per city in Alabama.
Average Annual Salary by City
| Location | Avg. Annual Salary |
| --- | --- |
| Auburn, AL | $29,847 |
| Birmingham, AL | $31,323 |
| Decatur, AL | $30,533 |
| Dothan, AL | $29,394 |
| Florence, AL | $28,711 |
| Gadsden, AL | $31,143 |
| Georgiana, AL | $29,524 |
| Huntsville, AL | $31,496 |
| Madison, AL | $31,496 |
| Mobile, AL | $30,819 |
| Montgomery, AL | $29,791 |
| Prattville, AL | $29,791 |
| Tanner, AL | $30,652 |
| Tuscaloosa, AL | $31,214 |
Final Words
Beauty takes time and effort, you and I know that very well.
What's more, a clean and tidy pet is a happy pet.
So it feels great when you know you're one of the main contributors to their happy state.
Dedicate your life to grooming, and you'll get all the puppy love you can have!
Isn't that a good dream job?
How to Become a Dog/Pet Groomer by State