Featured Online Programs
Sponsored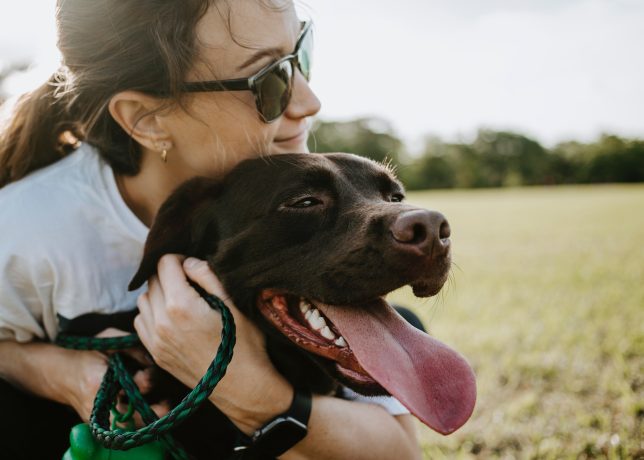 Today, animals are treated equally like their human companions.
That's why dog grooming is growing rapidly, opening plenty of doors to dog lovers and pet owners alike.
In Utah, dog groomers have become very popular.
Many Utah residents are ready to pay good money to make their pet dogs pretty and good-looking.
As such, many groomers found job satisfaction here, especially with the potentially high income.
So if you like such a life, then maybe a rewarding career in dog grooming in Utah is for you.
Read on to learn how you can get started.
Dog Groomer: What It Entails
Dog groomers contribute greatly to the wellness of dogs.
You're paid to help maintain the dogs' styles and general health, sometimes at the demands of owners.
You have to be equipped with adequate skills and knowledge to be able to perform various tasks, such as:
Bathing and drying
Cutting and trimming fur
Nail clipping
Styling
Administration
Recordkeeping
Communicating and advising pet owners
Note that different breeds require specific kinds of grooming techniques.
For instance, the use of hand stripping to deal with rougher coats and hand scissoring with finer hair.
The success of your grooming session highly depends on your skill to make the dog behave on the grooming table.
Requirements to Become a Dog Groomer in Utah
Like most states, there are no set requirements for becoming a dog groomer in Utah.
It's only recommended that you hold a high school diploma or GED equivalency.
After all, you can't advance in your job if you have no basic relative knowledge of this field.
So, to learn it and its necessary skills, you're encouraged to either:
Be trained under an experienced groomer as an apprentice
In this way, you'll learn the rules of the trade and gain further understanding and experience.
For example, during training, you'll learn safe, effective methods to control and calm anxious and/or active dogs.
Once you graduate, we encourage you to get certified as a dog groomer.
One nationally-recognized body issuing it is the National Dog Groomers Association of America.
Once you pass it, you'll be a National Certified Master Groomer.
This certification serves as proof that you're most qualified to groom dogs.
You may visit their website to learn how you can be eligible to take the exam.
Job Prospects in Utah
Generally speaking, Utah offers great job prospects to dog groomers.
In fact, animal care facilities are constantly looking for groomers like you.
Why is this so?
Because of the increasing demand for quality pet care services in the state.
What's more, the greater your skills and experiences are, along with your certification, the quicker you'll get hired.
And without much difficulty from your potential employer!
So show them your best—that you can get the job done—so you can nab that job.
Potential Salary in Utah
Many factors affect your potential salary.
Level of experience
Location
Type of institution and workload
Number of facilities in the area
Number of dog groomers in the area
Education
Skills
Certification, if any
Salary.com has released that the average annual salary in Utah is $33,801 as of January 2022.
Typically, well-established groomers can earn about $27,000 to $42,000, with the best of them earning about $50,000.
For entry-level dog groomers, starting salary is currently at about $22,000.
The data below takes you a closer look at your potential salary if you belong to a certain percentile.
| | |
| --- | --- |
| Percentile | Salary |
| 10% | $21,956 |
| 25% | $27,601 |
| 50% | $33,801 |
| 75% | $42,201 |
| 90% | $49,849 |
The table below shows the average annual salary in some cities in Utah.
| Location | Avg. Annual Salary |
| --- | --- |
| Salt Lake City | $32,928 |
| Lehi | $31,572 |
| Provo | $31,722 |
| Sandy | $32,838 |
| Orem | $31,722 |
| Ogden | $32,099 |
| West Jordan | $32,807 |
| Layton | $31,979 |
| Logan | $31,649 |
| St. George | $35,394 |
Regional Salary in Utah
| Region | Employed | Avg. Annual Salary | Avg. Hourly Pay | Top 10% Annual Salary | Bottom 10% Annual Salary |
| --- | --- | --- | --- | --- | --- |
| Logan, UT-ID | 50 | $29,740 | $14.3 | $49,070 | $15,880 |
| Ogden-Clearfield, UT | 390 | $28,520 | $13.71 | $49,510 | $16,190 |
| Provo-Orem, UT | 280 | $28,480 | $13.69 | $48,540 | $16,560 |
| St. George, UT | 140 | $27,870 | $13.4 | $38,060 | $20,860 |
| Salt Lake City, UT | 940 | $31,800 | $15.29 | $49,250 | $21,110 |
* Salary information based on the May 2022 Occupational Employment Statistics (OES) Survey for Animal Caretakers, OCC Code 39-2021, BLS.
* Employment conditions in your area may vary.
Aside from the basic salary, you can also receive bonuses, benefits, and incentives.
Helpful Resources
We want you to be prepped well in your journey as a dog groomer.
So here are websites that can help provide a wealth of information to you.
Final Words
Armed with dog grooming knowledge and skills, you'll become a successful groomer in the future.
These two are your assets to wow employers that you've got what it takes to get the job done.
To earn their and the clients' trust and patronage.
So utilize them well.
And though it may not be mandatory, it'd be helpful to your career if you get certified.
Most of all, do your 100% to keep dogs comfortable and safe while grooming.
It's for them, after all, that you've worked hard this far.
Popular Programs
How to Become a Dog/Pet Groomer by State