Featured Online Programs
Sponsored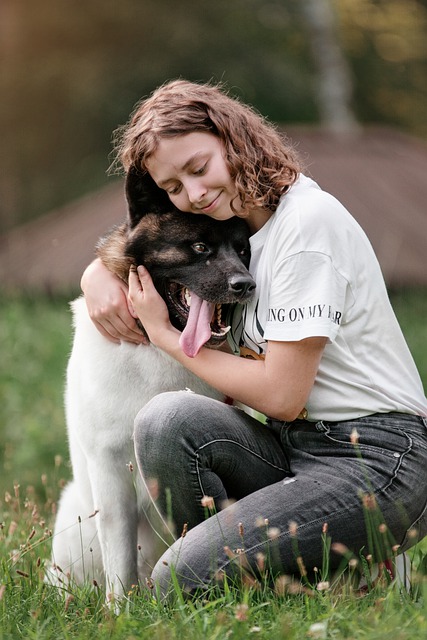 Hey, animal lover, have you ever thought about what your ideal job looks like?
We bet it has something to do with helping animals!
Now, becoming a vet is a complex process, and not everyone is born to be one.
Opting for another career path like grooming is a much happier choice.
First, you can start the grooming course at any point in your life.
Second, you get to do something that brings you happiness.
Third, it doesn't take much time to complete a grooming course.
Invest your time in a two-month program and you'll soon be a professional dog groomer.
Do you want to know how to be a dog groomer in Arkansas?
Read on to find out!
What Does a Dog Groomer Do?
Dog grooming is much more than a simple coat trimming.
As far as your grooming duties go, there's an established order.
Here's the standard grooming procedure:
Bathing
Cutting the coat
Brushing and de-matting the coat
Trimming nails
Cleaning ears
And these are the tools you'll need to perform the grooming:
Bathing stations
Combs
Electric clippers
Grooming shears
Now, what do you think it's left to do after a dog's been properly groomed and handed over to its owner?
You clean your work area.
It's highly important to keep your grooming space clean and tidy.
Nobody wants to bring their dog somewhere filthy in order to get groomed, after all.
Education Requirements in Arkansas
Surprisingly, there are no special requirements prior to entering the dog grooming program in Arkansas.
As such, you can always start your grooming career in your teen years.
But bear in mind that most employers would like you to at least have a high school diploma.
People from different backgrounds apply constantly to this program.
It's not important where you come from or what's your financial status.
What's important is that you're eager to learn.
The Dog Grooming Program
Today, dog grooming programs in Arkansas can be done online.
The course is flexible, and all you need is a computer and a stable internet connection.
And it typically takes at least 60 days to complete.
You also won't have to worry about the books or other learning tools.
You'll get everything you need to complete the coursework as it's included in the price.
The program has a comprehensive curriculum divided into bite-sized lessons.
Here, they'll teach you everything about dogs, their behavior, and their anatomy.
After completing the program, you'll be proficient in:
Using the appropriate grooming tools for different dog breeds
Preparing them for grooming
Applying techniques to manage them well
Adapting to their temperaments
Popular Programs
Additional Resources
Learning is continuous.
That's why we encourage you to check out these websites:
These can provide you with useful information about the grooming industry and job hunting.
Licensing and Certification in Arkansas
We're happy to inform you that Arkansas doesn't require licensing for dog groomers.
You're absolutely free to start job hunting because neither does the U.S. federal government require it.
Isn't that great news?
But even if that is the case, we encourage you to take the dog groomer's certification, preferably issued by NDGAA.
This way, you have a valid, legal document that proves you're highly qualified to work as a professional dog groomer.
Job Opportunities in Arkansas
Pro Tip: Start job hunting prior to finishing the grooming program.
This will bring you the necessary connections that could help you in the future.
Also, research the job market in your area and check for the most satisfying grooming positions.
You may check out and/or apply at these establishments.
Pet stores
Kennels
Veterinary clinics
Humane societies
Grooming salons
Note that working in a vet clinic isn't the same as working in a pet store.
Sure, all you do is grooming, but sometimes you'll get dogs that require special treatment.
So be prepared to serve neglected pooches in desperate need of help and care.
In any case, you'll find this career path quite rewarding no matter where you get employed.
Potential Salary in Arkansas
Arkansas is not that expensive to live in, so that's made an impact on salaries.
According to Salary.com, the average salary per year is $32,901 as of January 2022.
The figures below show how much you can potentially earn if you belong to a certain percentile.
| | |
| --- | --- |
| Percentile | Salary |
| 10% | $21,438 |
| 25% | $26,901 |
| 50% | $32,901 |
| 75% | $41,001 |
| 90% | $48,376 |
Final Words
It's not that hard to be a dog groomer in Arkansas as long as you're dedicated and hardworking.
Besides, grooming is a terrific career for those who love dogs and taking care of them.
Of course, you must possess good communication skills and charm to attract and engage customers.
So be as charming as you want.
Who knows, maybe you'll get a better tip!
The best thing is, you're doing what you love surrounded by the best clientele: dogs!
How to Become a Dog/Pet Groomer by State