Featured Online Programs
Sponsored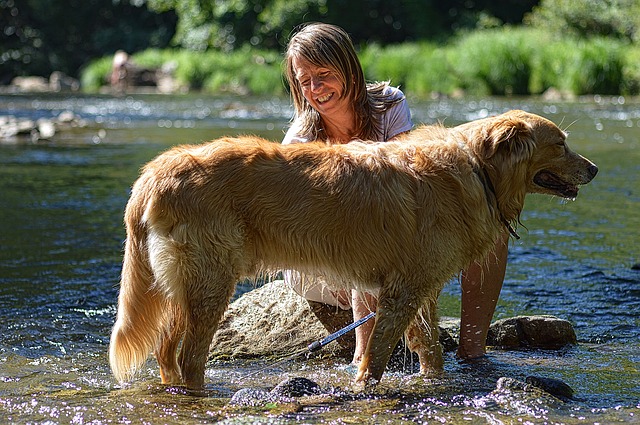 If you're thinking about becoming a dog groomer in Arizona, then this article is for you.
There are plenty of good reasons why picking a grooming career is the right choice you could take.
For one, dog grooming isn't just a job that provides you with income.
It's an attractive career choice for those of you who don't want to be tied to a chair from nine to five.
In short, it's flexible!
Two, experts predict the dog grooming industry will grow faster than average in the future.
And so, you can choose from a variety of places to work in, with plenty of job openings.
Now, let's see what it takes to become a dog groomer in this state.
Duties: What a Dog Groomer Does
You probably have a general idea about what a dog groomer does.
The job itself is a bit more complex than a simple haircut.
First, you need to understand that dogs have different coat types, and thus require different treatments.
Grooming a poodle isn't the same as grooming a chihuahua.
To groom, a session usually follows this process:
Brushing to remove mats and tangles
Bathing and drying
Clipping and trimming the hair
Cleaning ears, teeth, and eye tear stains if any
Trimming nails
Final hair styling
The duties of a groomer don't end here, though.
You're also tasked to make appointments, contact pet owners, and maintain the workspace.
If you want to know what an ideal grooming candidate has, keep on reading.
Qualifications: Am I Meant to Be a Dog Groomer?
To know if you're qualified to be a dog groomer, here are some guide questions you can reflect on.
Are you a dog lover?
Do you find it relaxing taking care of the dog's needs?
Are you a communicative person?
Are you comfortable with meeting different people on a daily basis?
Do you have lots of physical stamina and are physically fit?
If you answered "yes" to all questions, congratulations!
You're meant to be a dog groomer, if you want to be.
In fact, dog grooming is a popular choice for a second or even a third career.
And you're always welcome to make this your primary profession.
What's more, the majority of dog groomers in Arizona are women.
But the fact that more and more men are showing interest shows how good the prospects this industry has.
So, the next step is to train yourself and acquire some experience in dog grooming.
One way to do this is through a dog grooming program in Arizona.
Before you enroll in one, you have to understand some things.
Dog grooming isn't for someone afraid to talk to owners if something's wrong with their pets.
It's not a job for you if you feel intimidated meeting different dog breeds, especially larger ones.
Now that we cleared things up, let's find out how you can enroll in Arizona's grooming program.
Education: Dog Grooming Certificate Programs in Arizona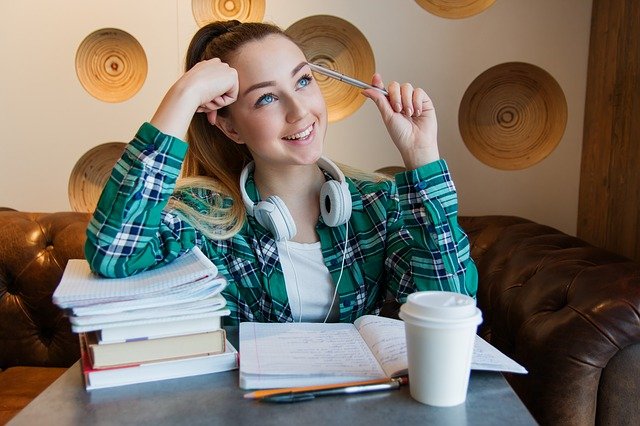 Fear not if you have little to no experience working with dogs.
The Dog Grooming Certificate program in Arizona is designed to teach you everything there is to know about dog grooming.
First, you start with the basics, working your way up while building your confidence and skills.
Then, mastering the techniques and polishing your knowledge base to be work-ready.
The program has an extensive curriculum with nine different sections.
The first two are an introduction to pet grooming
One section on pre-grooming procedures
Three sections on grooming different dog breeds
The final three sections on dog personalities and their behavior and business practices
You might feel a little intimidated by these comprehensive sections, but there is no reason to be.
With enough motivation and persistence, you can complete the coursework smoothly.
It usually takes as little as two months to complete if you enroll in an online program.
As for the price, you'll most likely have to pay more or less $499 if you opt for full payment.
If monthly, you may have to disburse a total cost of around $544 to $574.
Please don't get intimidated by the price.
It's set as such as it includes all the study materials and several essential grooming tools you need.
Popular Programs
Licensing and Certification in Arizona
Arizona doesn't have a state or federal agency that will require you to get a license.
Once you've completed the program, you're free to go and work at any animal care facility.
That's a wonderful piece of information for those who can't wait to start professional grooming!
Although, you are welcome to take a certification exam to validate your professional skills in the field.
Most employers prefer one issued by the National Dog Groomers Association of America.
So we find it best if you earn a certificate from this association.
Employment: Where Can a Dog Groomer Find a Job in Arizona?
We highly suggest you start looking for a job before you graduate from grooming school.
This gives you time to explore the job market and make connections with potential employers.
Make sure you check out some grooming resources that could help you with it.
So, where exactly can you expect to find a job as a groomer?
Take a look at this list:
Pet stores
Kennels
Animal shelters
Humane societies
It's up to you to choose which work environment you find suitable for yourself.
Maybe you'll find working at a shelter more rewarding than opening your own grooming business.
That's right, personal business is another good option for a dog groomer.
Wherever you start, don't forget the reason why you became a dog groomer.
After all, your new world spins around dogs and their needs.
Salary: How Much Can a Dog Groomer Earn in Arizona?
Considering the fact Arizona's not that expensive to live in, you could have a fine life here with your grooming career.
According to Salary.com, you can earn an average of $35,301 a year as of January 2022.
For well-established dog groomers, they earn around $28,000 to $44,000 annually.
Meanwhile, the best ones can earn at least around $52,000 annually.
The table below shows just how much you can potentially receive if you belong to a certain percentile.
| | |
| --- | --- |
| Percentile | Salary |
| 10% | $22,883 |
| 25% | $28,801 |
| 50% | $35,301 |
| 75% | $44,001 |
| 90% | $51,922 |
Also, take a look at the salary table below for the salaries in each of Arizona's cities.
Average Annual Salary by City
| Location | Avg. Annual Salary |
| --- | --- |
| Avondale, AZ | $32,902 |
| Chandler, AZ | $32,362 |
| Flagstaff, AZ | $30,796 |
| Gilbert, AZ | $32,362 |
| Glendale, AZ | $32,991 |
| Goodyear, AZ | $32,791 |
| Lake Havasu City, AZ | $34,126 |
| Mesa, AZ | $32,362 |
| Peoria, AZ | $32,924 |
| Phoenix, AZ | $32,991 |
| Prescott, AZ | $30,463 |
| Scottsdale, AZ | $32,362 |
| Sierra Vista, AZ | $30,539 |
| Sun City, AZ | $32,857 |
| Surprise, AZ | $32,472 |
| Tempe, AZ | $32,362 |
| Tucson, AZ | $30,872 |
| Yuma, AZ | $34,127 |
Regional Salary in Arizona
| Region | Employed | Avg. Annual Salary | Avg. Hourly Pay | Top 10% Annual Salary | Bottom 10% Annual Salary |
| --- | --- | --- | --- | --- | --- |
| Flagstaff, AZ | 110 | $33,710 | $16.21 | $40,400 | $29,320 |
| Lake Havasu City-Kingman, AZ | 90 | $32,610 | $15.68 | $35,500 | $27,640 |
| Phoenix-Mesa-Scottsdale, AZ | 3,920 | $34,040 | $16.37 | $40,520 | $28,380 |
| Prescott, AZ | 200 | $33,820 | $16.26 | $39,870 | $29,140 |
| Sierra Vista-Douglas, AZ | 60 | $32,080 | $15.42 | $34,540 | $28,050 |
| Tucson, AZ | 780 | $33,310 | $16.02 | $42,640 | $28,110 |
* Salary information based on the May 2022 Occupational Employment Statistics (OES) Survey for Animal Caretakers, OCC Code 39-2021, BLS.
* Employment conditions in your area may vary.
Final Thoughts
Arizona is a great place to live in if you love sunny weather most of the year.
It is also a great state to start your dog grooming career, especially with how fast this industry is growing.
So what are you waiting for?
The course isn't that hard.
Plus, there are plenty of work opportunities available, and the money is good as well!
Oh, and you get a bonus every time you make a dog look pretty: a loving kiss from your fuzzy customer!
How to Become a Dog/Pet Groomer by State