Featured Online Programs
Sponsored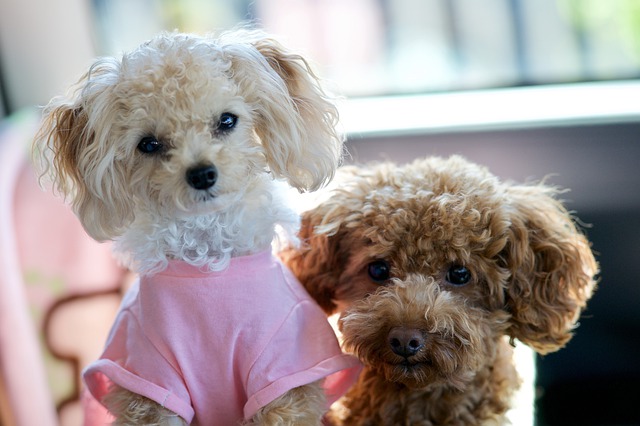 There are many people who are passionate about animals.
They aim to provide the best possible care to them.
So, if you wish to make them look beautiful, maybe you should consider becoming a dog groomer.
With the increasing demands of pet owners for pet care, dog grooming has become one of the most sought-after careers today.
It's a rewarding job that lets you do what you love the most while earning some substantial income.
But to enter this field, being a dog/animal lover isn't enough to qualify you.
There are certain skills and knowledge that you must possess first to be a dog groomer in Ohio.
Dog Grooming: What It Entails
Your love for dogs can now become a profitable career.
Being a dog groomer gives you plenty of chances to interact and work with them every day.
As a groomer, you're responsible for helping dog owners keep their pets clean and healthy.
As such, you're required to be knowledgeable about skin diseases and conditions affecting dogs.
You should be able to recognize them and know how to deal with them.
When you see one, you need to inform the owner immediately and advise that they visit their vet.
Besides this physical exam, you also have to do basic grooming, including:
Bathing
Cleaning eyes, ears, and teeth
Cut/trim fur
Clip nails
Styling
It may sound a lot, and you may find it difficult to do at first.
But over time, you'll find it easier to do, like a well-greased machine.
Requirements to Become a Dog Groomer in Ohio
Unlike some other states, Ohio has some groomer requirements that you have to meet.
The first is to attend an accredited dog grooming school.
Here are some of the schools in Ohio that offer dog grooming programs with certification.
There you'll learn everything about the grooming profession, including hands-on training.
The second is to get the dog groomer's certification after graduation.
This document will serve as proof of your professional skills and knowledge and of your high qualifications.
If you're not keen on attending school, you may also work alongside an experienced groomer as an alternative.
The advantage of this is that you'll directly learn dog grooming techniques and maybe one or two industry secrets.
However, we encourage you to read books and other online resources as well to consolidate your learning.
Popular Programs
Certification and Licensing in Ohio
Like many states, Ohio has no set regulations for licensing of dog groomers.
There is, however, a dog grooming certification that you may get if you want to.
It's not mandatory, but getting certified does offer you a lot of advantages career-wise.
Some schools offer programs with certification, provided that you pass their assessments.
Or you may take the certification exam by the National Dog Groomers Association of America.
Job Prospects in Ohio
In other states, pet owners bring their dogs to grooming salons.
But in Ohio, many owners prefer home services.
That is why mobile dog grooming services are such a hit here.
Plus, it gives groomers the chance to travel around the state.
As such, many groomers in Ohio are fully satisfied with their job, especially with the decent salary they're earning.
Potential Salary in Ohio
How much dog groomers will earn in Ohio depends on several factors.
Work setting and workload
Skills and experiences
Education
Location
Certification, if any
According to Salary.com, as of January 2022, you can expect to earn an average annual salary of $34,801.
Typically, the salary range can vary considerably between $28,000 to $43,000 a year.
Here's how much you can earn if you belong to a certain percentile.
| | |
| --- | --- |
| Percentile | Salary |
| 10% | $22,765 |
| 25% | $28,501 |
| 50% | $34,801 |
| 75% | $43,501 |
| 90% | $51,422 |
According to this data, it seems that a dog grooming career in Ohio can turn out to be very lucrative.
The table below shows salaries in various cities in Ohio.
Average Annual Salary by City
| Location | Avg. Annual Salary |
| --- | --- |
| Columbus | $34,078 |
| Cleveland | $34,378 |
| Cincinnati | $33,884 |
| Toledo | $33,506 |
| Akron | $33,267 |
| Dayton | $33,683 |
| Lakewood | $30,614 |
| Youngstown | $29,251 |
| Canton | $29,467 |
| Lorain | $30,044 |
Helpful Resources
Career development is important in every profession.
After entering the workforce, you'll notice that dog grooming styles, demands, and needs constantly change.
So to stay updated, you need to have references and resources on hand to meet these changes.
We encourage you to become a member of organizations as it can help you build professional connections.
In addition, you should pursue continuing education.
Below are some websites that can help you with employment and education opportunities.
Final Words
The dog grooming industry in Ohio is steadily growing, opening more job opportunities to you.
So grab this chance to be part of this wonderful career and meet people who love dogs as much as you do.
Isn't it amazing to be able to do what you love while earning a good income along the way?
How to Become a Dog/Pet Groomer by State