Featured Online Programs
Sponsored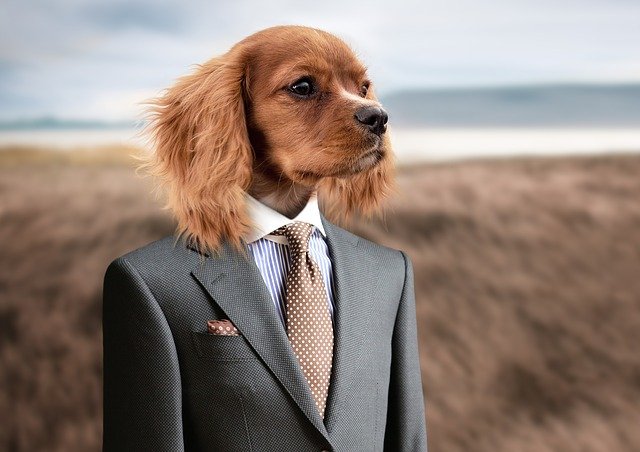 Dog groomers are people who possess the ability to work with dogs every day.
It's also one of the perfect career choices that give you satisfaction and fulfillment.
Plus, you won't have to worry about employment as the demand for pet care increases each year.
It stems from the fact that more and more pet owners have come to value the health and wellness of their pets.
That's why you have to possess the skills and the patience to care for your canine clients and their owners.
Here's how you can get started to be a dog groomer in Wyoming.
Dog Groomer: What It Entails
There's more to being a dog groomer than one might think.
One, a dog groomer must have a keen eye for details, recording the right information and checking the dog's overall health.
You must also be a problem-solver and critical thinker.
In this way, you're able to decide on the spot how to address issues and communicate them with the dog owner.
For example, you found out that the dog has a skin disease, so you recommended a solution to the owner.
All in all, dog grooming isn't simply an easy job.
So if you've considered it thoroughly, the next thing you've got to do is to get educated and trained.
Requirements to Become a Dog Groomer in Wyoming
Obviously, in this line of work, you must have a love and passion for animals.
Next, you need an education, whether through an apprenticeship or a grooming program.
Doing so ensures that you've properly acquired the skills to do the job well, assuring many pet and business owners alike.
To start, you need to have a high school diploma or GED equivalent to be a dog groomer.
For those who want to attend a grooming school/program, you'll be taught the fundamentals, as well as how to:
Properly comb animals' hair
Properly remove fleas
Clean the dog's ears to remove wax and mites
Use different products for skin protection and care
These are the skills that a person can't be familiar with unless somebody shows them how in real life.
We understand that finding the right school requires a lot of effort and time.
You need to compare the offered programs by considering their:
Price
Curriculum
Course length
School accreditation
But we know you'll find the school that fits your requirements soon.
Certification and Licensing in Wyoming
There are no professional licensing requirements in Wyoming, true.
But it's recommended that you obtain certification through associations like the NDGAA.
To qualify for NDGAA's certification exam, you have to:
Attend at least one training workshop
Pass the assessments
Once you pass, the certification will prove your qualifications to work as a dog groomer.
Moreover, it also increases your chances of finding a good job and good pay.
At times, you might think of working solo and freelance instead.
To do so, you must acquire a special permit from your local and state governments.
Job Prospects in Wyoming
As a licensed dog groomer, you can seek part-time or full-time employment at a veterinary clinic, pet shop, animal shelter or zoo, salons, or rescue centers.
Wyoming is one of the states with an increasing number of animal-related facilities recently hiring.
In turn, it affected the employment rate for dog groomers positively.
In fact, the Bureau of Labor Statistics (May 2020) reported that animal caretakers like dog groomers can expect a job growth of 34%.
That's 366,100 jobs by the end of 2030.
Of course, you have to be knowledgeable, skilled, and experienced to be considered by employers.
You may try applying at the following animal care facilities:
Vet clinic
Pet shop
Animal shelter
Zoo
Grooming salons
Humane societies
Kennels
You may also set up your own business or do freelance if you choose to.
Potential Salary in Wyoming
Salary.com reported that dog groomers earn an average of $31,701 a year as of January 2022.
Most would typically receive a salary range of around $25,000 to $40,000 annually.
Of course, beginners and fresh grads would receive much less than that compared to their well-established seniors.
Below is the amount you can earn if you belong to a certain percentile.
| | |
| --- | --- |
| Percentile | Salary |
| 10% | $20,620 |
| 25% | $25,901 |
| 50% | $31,701 |
| 75% | $39,601 |
| 90% | $46,794 |
Further, your salary depends on several factors, and one of them is location.
Dog groomers earn decent pay in urban areas than in counties and towns.
The table below shows the salary in some of the state's cities.
Average Annual Salary by City
| Location | Avg. Annual Salary |
| --- | --- |
| Cheyenne | $31,434 |
| Casper | $32,279 |
| Laramie | $31,808 |
| Gillette | $30,656 |
| Rock Springs | $31,799 |
| Sheridan | $32,663 |
| Green River | $31,799 |
| Evanston | $32,063 |
| Riverton | $31,760 |
| Cody | $32,663 |
Regional Salary in Wyoming
| Region | Employed | Avg. Annual Salary | Avg. Hourly Pay | Top 10% Annual Salary | Bottom 10% Annual Salary |
| --- | --- | --- | --- | --- | --- |
| Casper, WY | 60 | $31,600 | $15.19 | $44,470 | $21,110 |
| Cheyenne, WY | 90 | $32,270 | $15.51 | $44,120 | $21,250 |
* Salary information based on the May 2022 Occupational Employment Statistics (OES) Survey for Animal Caretakers, OCC Code 39-2021, BLS.
* Employment conditions in your area may vary.
Helpful Resources
It's best to invest in your continuing education, as well as the latest on the job market.
Here are some of the websites you can check out.
Final Thoughts
Becoming a dog groomer requires a lot of dedication and hard work.
But it can also give you rewards and satisfaction in return.
Your skills, experiences, and knowledge will pave the way for your rise on the career ladder.
As a result, you'll get a job you love and a pay you're satisfied with.
We hope the information you received here has been helpful to you in becoming a dog groomer in Wyoming.
Popular Programs
How to Become a Dog/Pet Groomer by State